Support NRA Shooting Illustrated
DONATE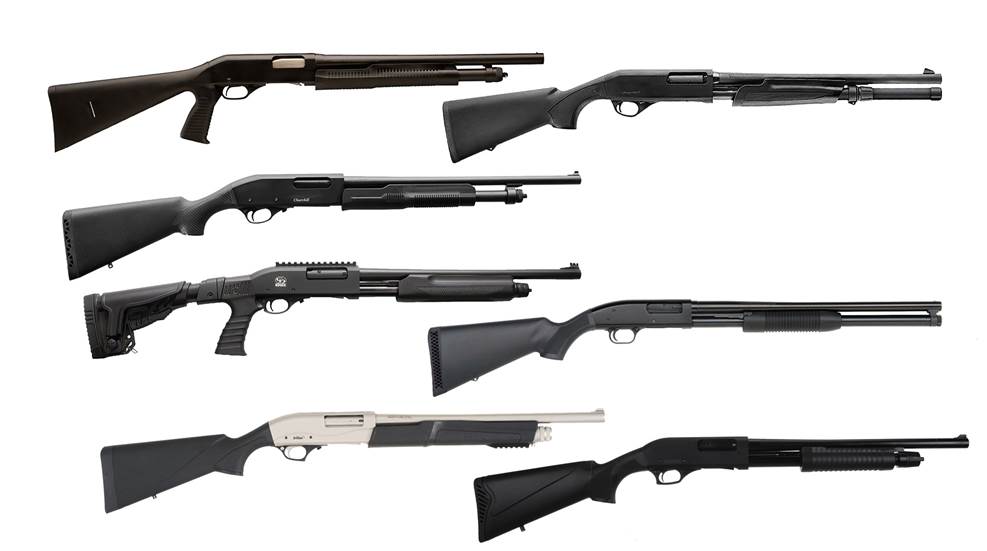 Your home is your castle, or so the saying goes, and protecting what's near and dear to us is a big reason why people are purchasing guns these days. Here are seven 12-gauge home defense shotguns, and all of them are available at a price point that's easy on your wallet.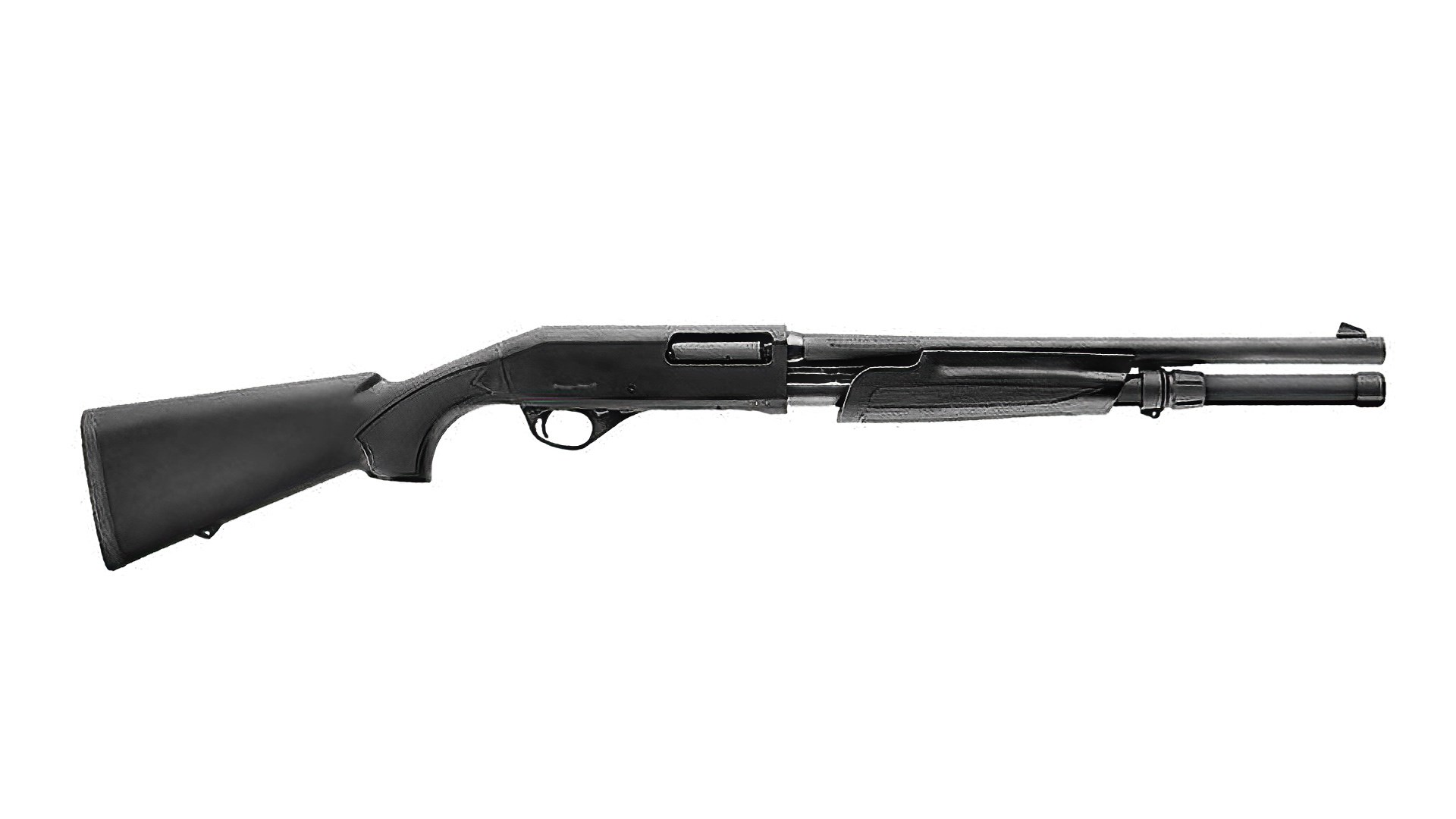 Stoeger P3000 Freedom Series Defense Pump Shotgun
Stoeger is part of the Benelli group, and they offer different shotguns for a wide variety of purposes. Their Freedom Series of shotguns give you the features you want in a defensive shotgun,  at a price that won't empty your wallet The P3000 Defense Series has many desirable features in a 12 gauge pump action home defense shotgun, such as a easy to manage 18.5 inch barrel, 7-round magazine capacity and the ability to use either 2 3/4 inch and 3 inch shells. MSRP for this shotgun is $339 and more information is available at stoegerindustries.com.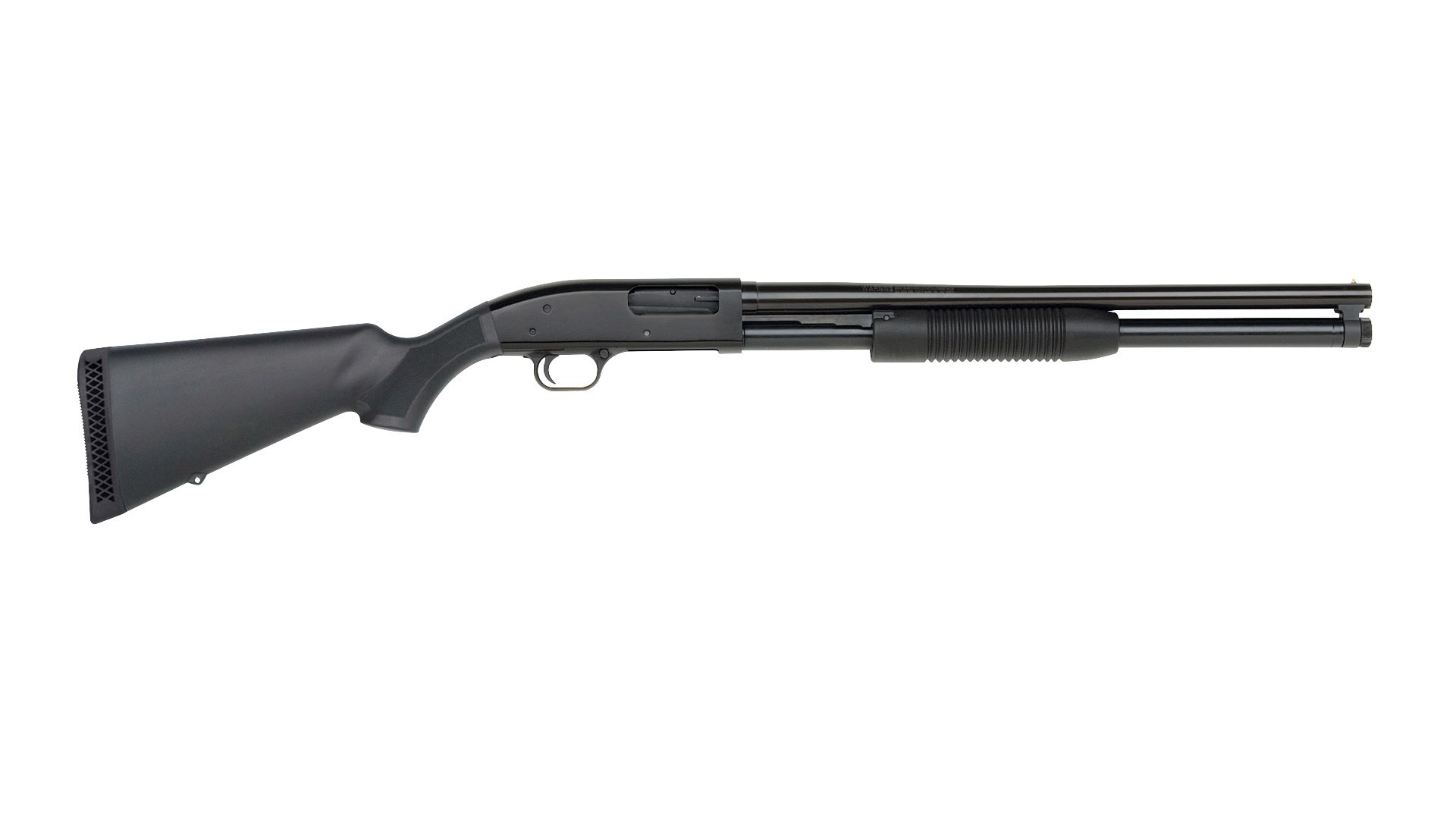 Mossberg Maverick 88
The Maverick 88 Security model is almost everything you love about the Mossberg 500, but at a lower cost. The barrels on all the models of Maverick shotguns are fully interchangeable with the barrels of the renowned Mossberg 500 series, giving you many different upgrade options. The 7+1 Security model has a 20 inch barrel and like the name says, a 7-round magazine capacity, along with a cylinder bore choke and your choice of either black or dark earth finishes. MSRP for the black stock version is $245.00, and the dark earth model MSRP is $259. More information on all these shotguns is available at mossberg.com.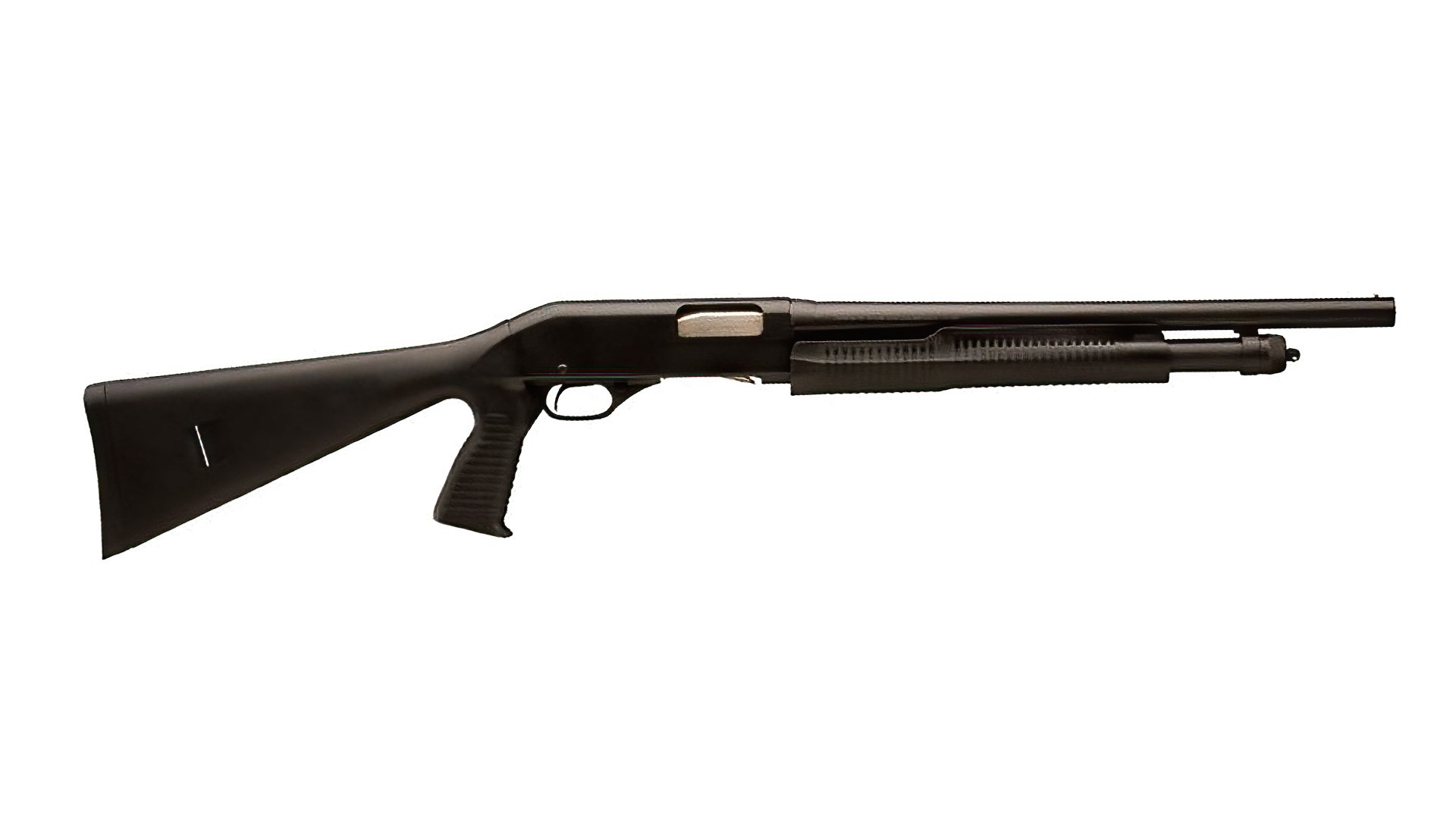 Savage/Stevens Security 320
Savage Arms is well-known for making high-quality rifles, and Stevens brand offers the American gun owner a value-priced lineup of firearms that continues the Savage legacy. The Security 320 is a pump action shotgun with a stock and pistol grip. It has a 5-round magazine capacity as well as an 18.5 inch barrel with a heat shield so you don't burn your hands as you manipulate your gun. There is also a short length of Picatinny rail on top of the receiver so you can mount the optic of your choice to your gun. The Savage/Stevens Security 320 has an MSRP of $330.00, and more information on this shotgun is available at savagearms.com.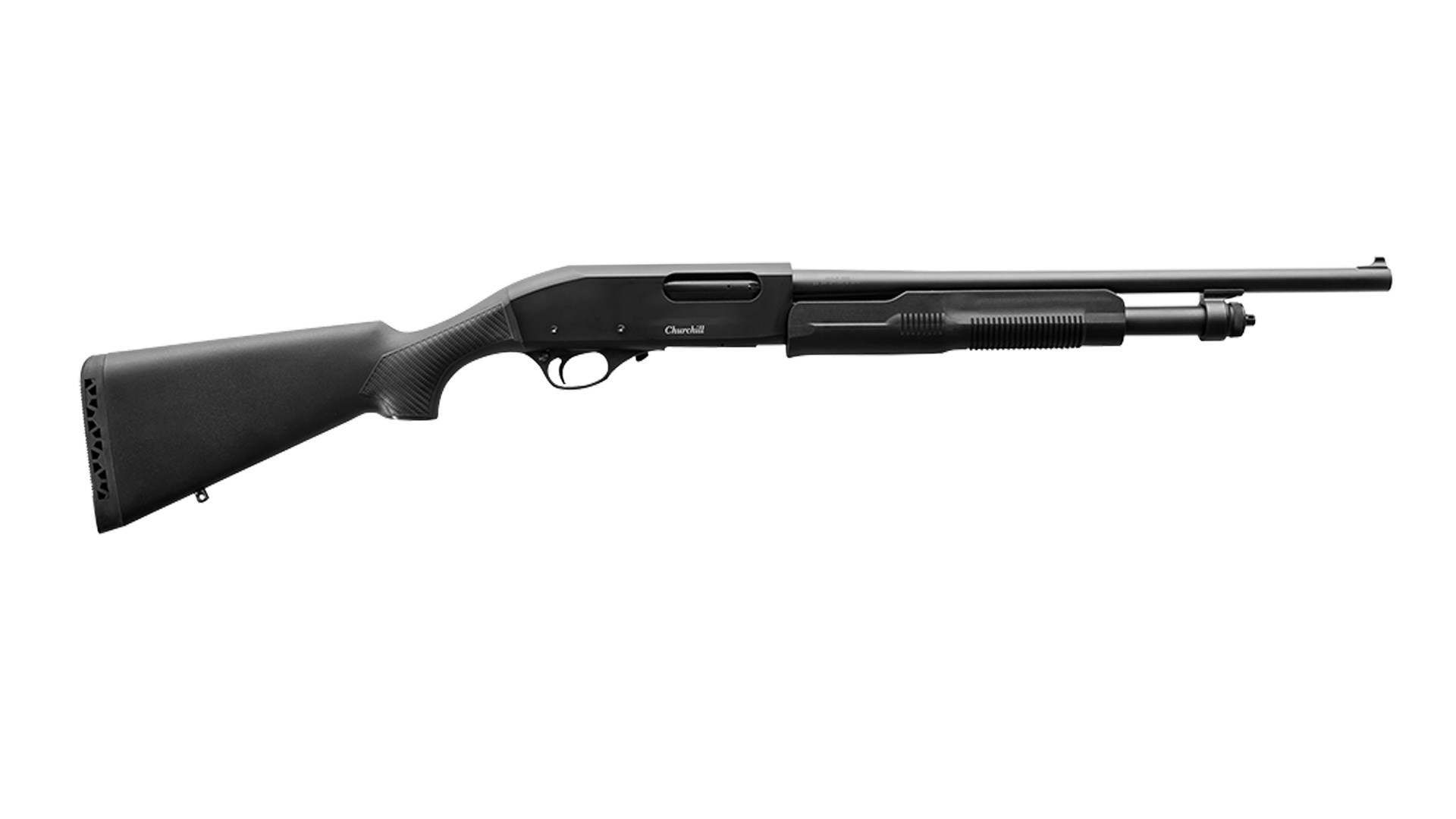 EAA Churchill 612 Pump
The Churchill is made by Akkar and imported by European American Arms. The 612 Pump is available in either standard stock configuration with a bead sight or with a tactical model with a pistol grip stock. Both models of the 612 have 5-round magazine capacity. The tactical version also has ghost ring sights, which are excellent for fast target acquisition as well as a short length of Picatinny rail for adding an optic or light. MSRP for the standard stock version is $285 and the MSRP for the tactical pistol grip model is $353. More information on both models is available at eaacorp.com.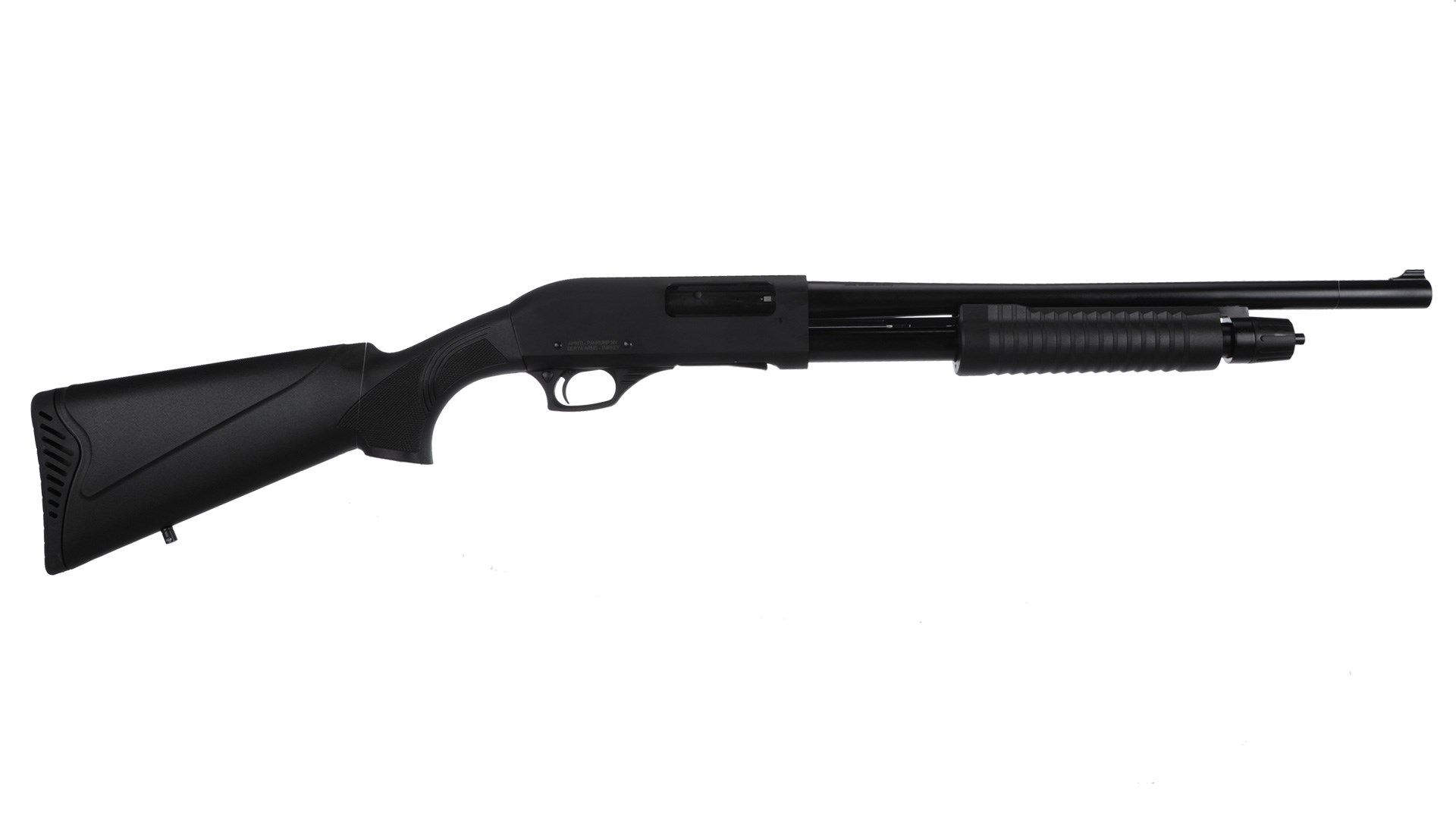 Rock Island Meriva Standard
The Rock Island/Armscor Meriva Standard pump action shotgun is a no-frills pump gun that has everything you need to get your home defense shotgun up and running right away. The gun is capable of shooting 3 inch shells and has a built-in recoil pad for comfort and fast re-acquisition of your target. The Meriva Standard has a 5-round magazine capacity, a polymer stock for long life and an 18.5 inch barrel for easy handling in tight situations. MSRP for the Meriva Standard is $199, and more information is available at armscor.com.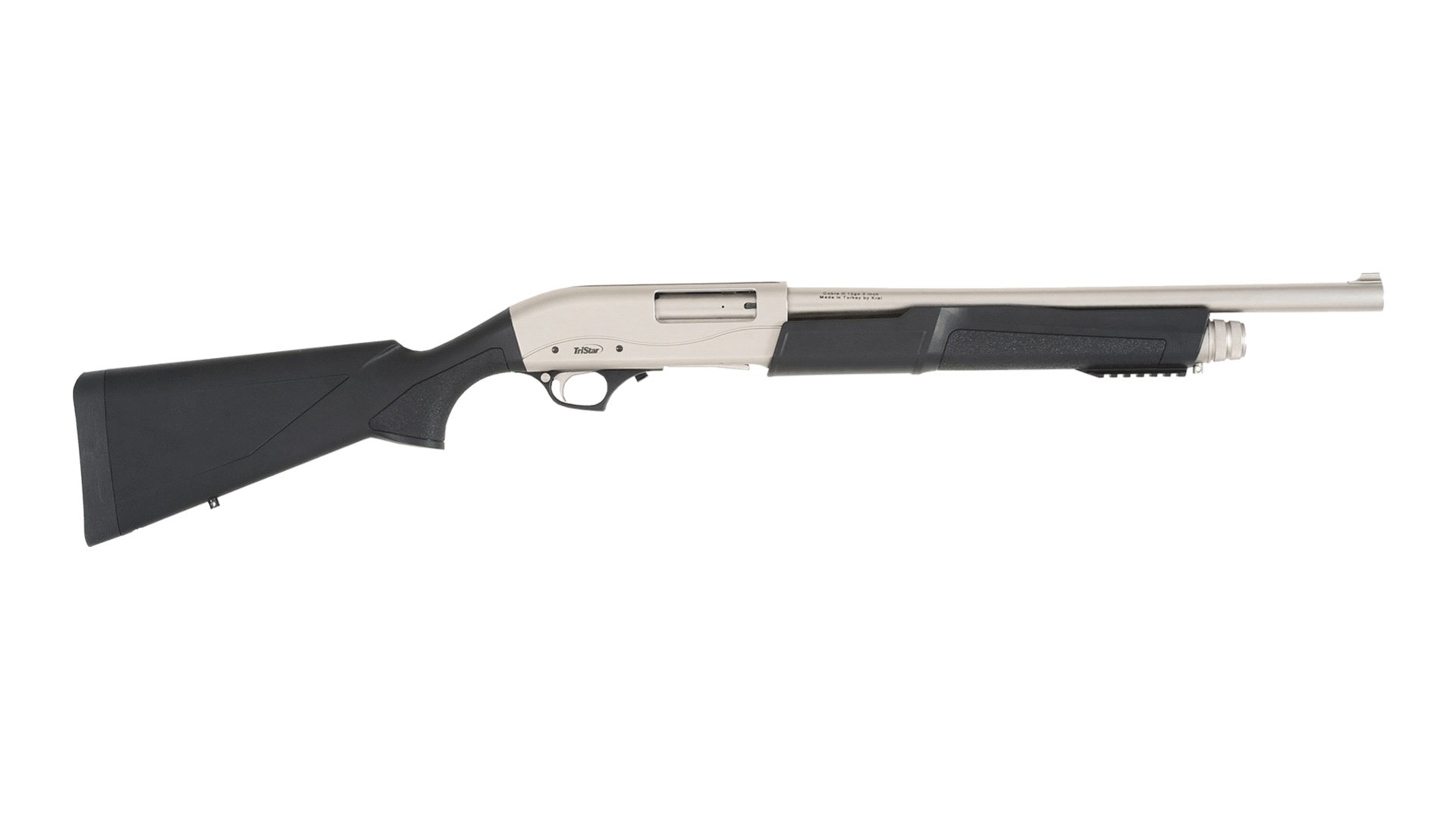 Tristar Cobra Marine III
The Cobra III Marine is a pump-action shotgun that allows you to shoot everything from light target loads to heavy buckshot loads. It features a return spring in the forearm that will assist the pump going forward and close the chamber, making for fast reloads. The spring can also be removed and the gun will function just like a traditional pump-action shotgun. The Cobra III Marine is also fitted with a picatinny rail located under the forearm, and it has a removable choke system that uses Beretta/Benelli® Mobil chokes. There is one choke tube (Cylinder Bore) included, along with a choke box and choke wrench. The Cobra III Marine has an MSRP of $335, and more information is available at tristararms.com.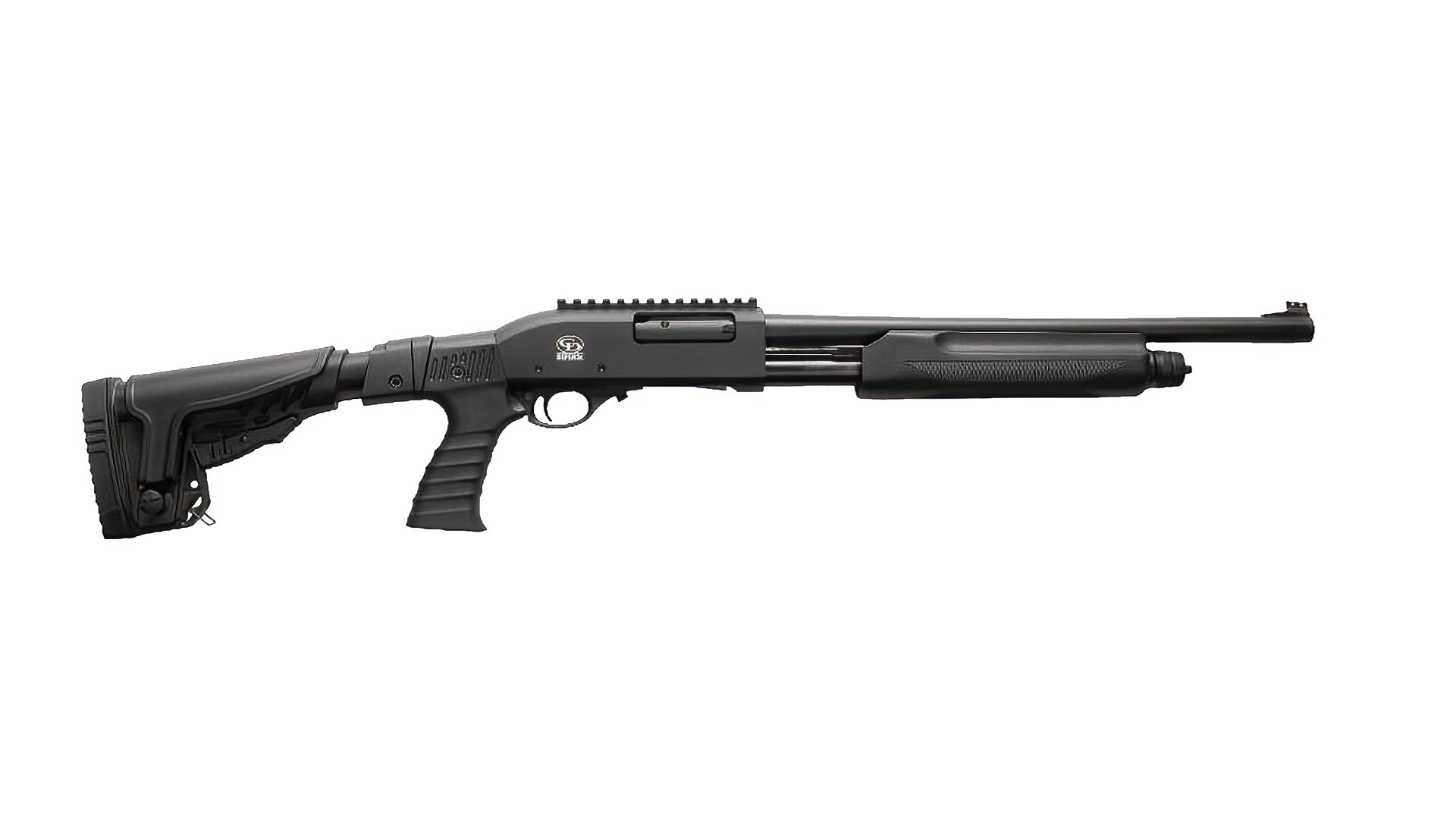 Charles Daly 301 Pump-Action Shotgun
The Charles Daly 301 is a pistol-grip, pump-action shotgun that is capable of handling both 2.75 inch and 3 inch shells. It has a fixed fiber-optic front sight and a ghost ring rear sights. There is also a short length of Picatinny rail on top of the receiver to mount another optic. The shotgun uses the Beretta/Benelli  Mobil Choke, and it comes with one Modified choke tube. MSRP for the 301 Pump Action is $279.99, and more information on this gun is available at charlesdaly.com.