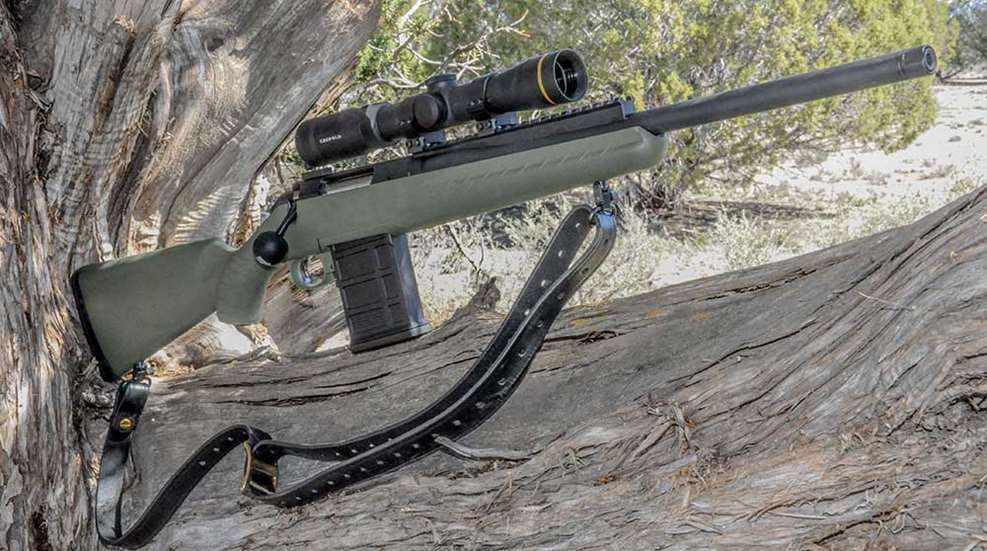 Scout rifles are special. Misunderstood and unappreciated by many traditional rifleshooters, they are revered by their adherents. Based upon concepts laid down by Gunsite Academy's founder Col. Jeff Cooper some 40 years ago, scout rifles are intended to be general-purpose, user-friendly rifles capable of achieving quick, decisive first-round hits. Scout rifles are at their best when afield, where their handling characteristics can be appreciated.

My appreciation of scout rifles began while teaching rifle classes for Cooper using my Steyr Arms Scout, the first of the factory-produced scout rifles. Later, I was instrumental in getting the Ruger Gunsite Scout Rifle (GSR) project off the ground, a program that has proven to be very successful for Ruger. At the time, we worked out the concept for the GSR while facing a few limitations. Ruger was not producing lightweight composite stocks then, and we were limited to using the M77 action. I'm not complaining, because the GSR is an excellent rifle, and I have three of them.

When Ruger brought out its American Rifle, I started scheming to make one into a scout. These economy-priced rifles have composite stocks, cold-hammer-forged, free-floated barrels and outstanding Ruger Marksman triggers. They also have a tang safety and a smooth, push-feed action, all features I like. Having shot a bunch of them, I can attest to their outstanding accuracy—I've fired groups with American Rifles so small, I'm embarrassed to report them for fear of being called either a liar or a braggart.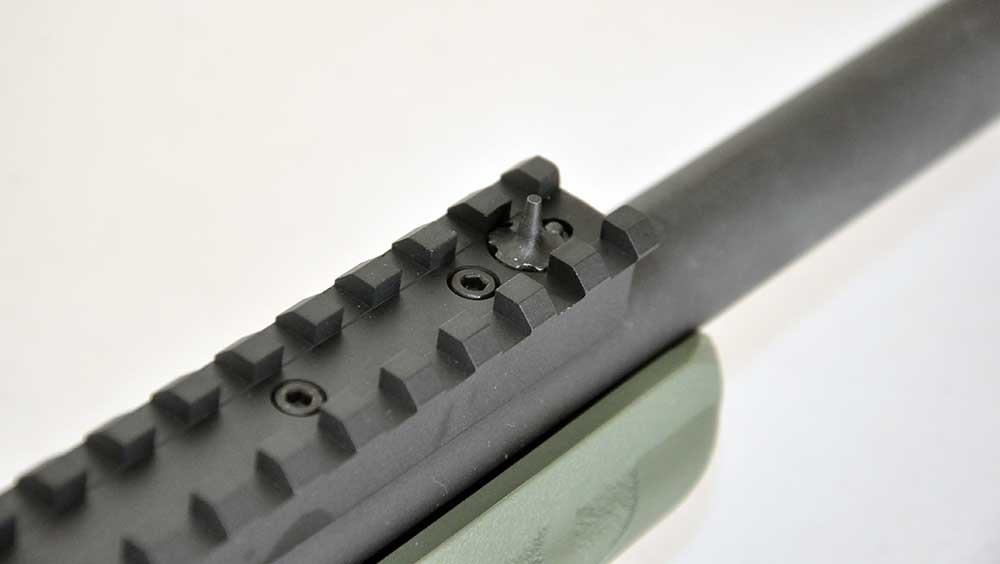 On the other hand, the Americans aren't without their faults when it comes to converting them into scouts. The rotary plastic magazines only hold four rounds, the early stocks had a fair amount of flex, and there is no provision for adding back-up iron sights. Most troublesome, Americans have no provision for mounting a long or intermediate eye-relief scope, a key feature of scout rifles.

Why is a forward-mounted scope, as opposed to one traditionally mounted, a key scout feature? I'm glad you asked. Mounting the scope forward allows easier access to the action, prevents ejected rounds from bouncing off the scope and falling into the action and facilitates shooting with both eyes open so as to maintain situational awareness and for tracking moving objects. Long eye relief, low-powered scopes in the 2X range have long been the mainstay of scout rifles, but we now have intermediate eye relief variable power scopes in the 1.5-4X and 1.5-5X range that work just as well and provide a bit more long-range capability.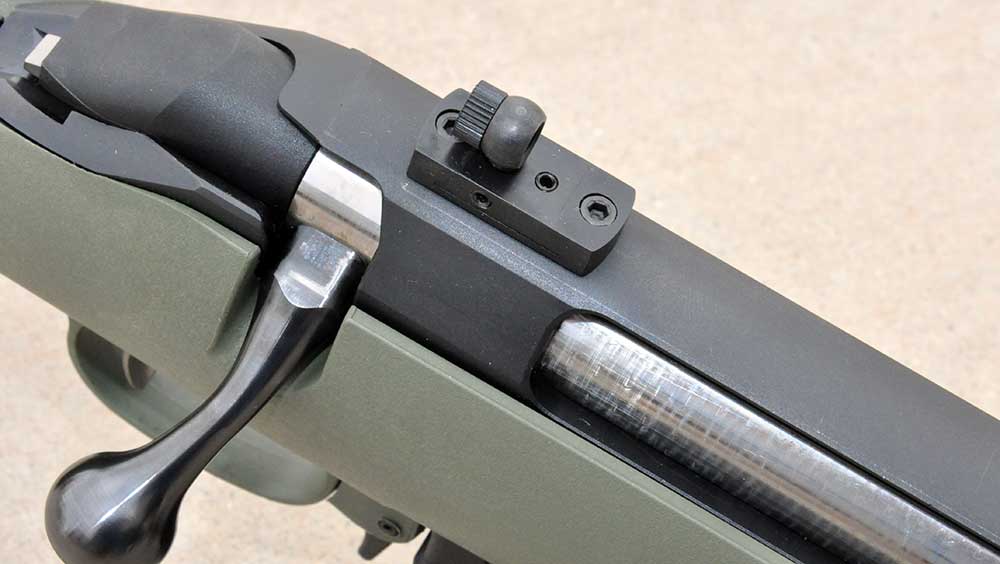 Unable to convince Ruger to produce a rail to adapt American Rifles to a scout configuration, I remained frustrated. Then Ruger came out with an improved American in .308 Win., and I realized this could be the basis for a new model scout. You see, this rifle fixed flexing issues by having a more robust stock while offering the capability to use AI pattern magazines from Ruger and Magpul in 3-, 5- and 10-round capacities, and it comes with a threaded, 18-inch barrel. My first test rifle was a tack-driver, easily shooting 1-MOA groups or smaller—much smaller.

I went to two trusted friends for my scout project, Andy Larsson and Freddie Blish. Andy owns Skinner Sights and makes outstanding receiver-mounted adjustable aperture sights. Freddie is a Gunsite Rangemaster who also happens to own Robar, a company specializing in custom gunsmithing and producing the best firearms finishes on the planet.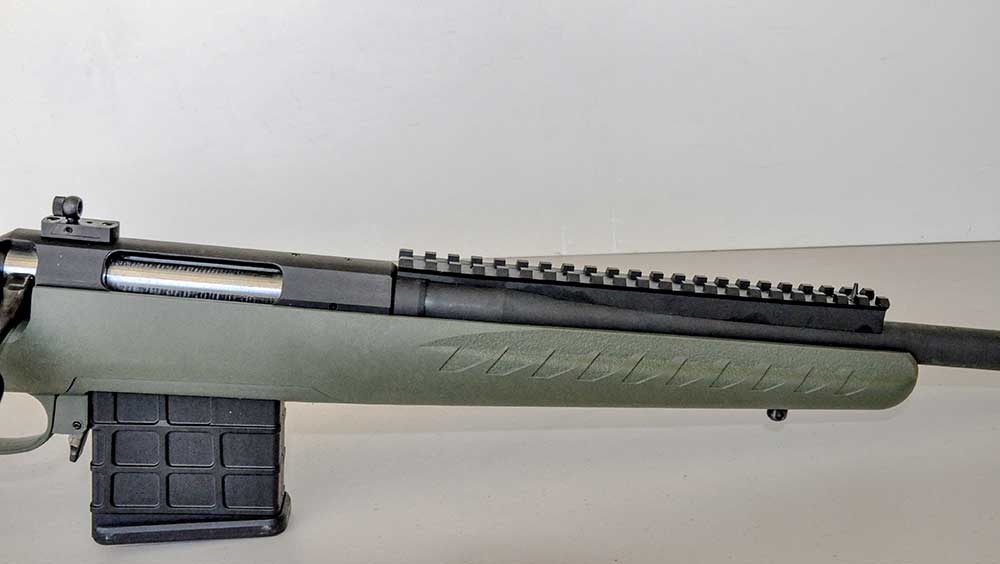 Freddie agreed to take on the project, Ruger sent him a rifle and before long, Andy and Freddie designed a scout rail with a really trick front sight; they installed an AR-15 post sight in the front of the rail that's adjustable for elevation, just like on the AR pattern rifles. The third person brought into the project is another friend of mine, Andy Langlois of Andy's Leather, maker of the finest practical rifle slings I think you can get your hands on: the Rhodesian Sling.

Weight is a big deal for scout-rifle fans, so the first thing I did when I got the Ruger American was to weigh it with an empty 10-round magazine. It came in at 6 pounds, 6 ounces. Once I had installed a Leupold 1.5-5 IER Firedot scope in Leupold low 30 mm rings, the rifle weighed 7 pound, 7 ounces. The rifle features Andy's rear sight, and the scout rail is flawlessly executed.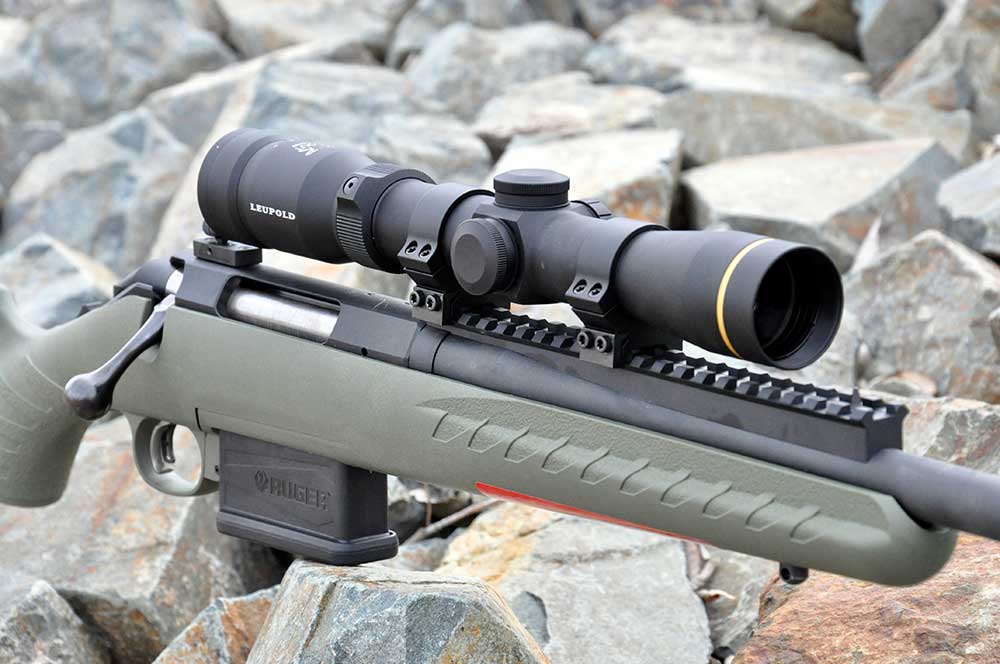 Scurrying off to Gunsite's York Rifle Range, I fired groups with seven different brands of .308 Win. ammunition from the bench to make sure the rifle shoots. It does, of course, with groups going from just under a half inch to just over 1.5 inches. The overall average for all groups fired came in at a tad under an inch. I give the rifle the credit, as I can't do any better with a low-powered scope. Next, I plan to take the 1.5-5X off the rifle and install a standard Leupold 2.5X Scout scope in low 1-inch rings forward on the rail. I'm going to teach with this rifle and run it through the simulators and exercises at Gunsite where a proper scout rifle shines and first-round hits make shooting groups irrelevant.

You can contact Andy Larsson to buy his sight and a scout rail, if you wish to install them yourself, or send your rifle to Robar and have them build it for you. Either way, you will end up with an economical, accurate, easy-handling scout rifle. Then come to Gunsite Academy for a week of rifle training—we encourage scout rifles in the 270 General Rifle class.