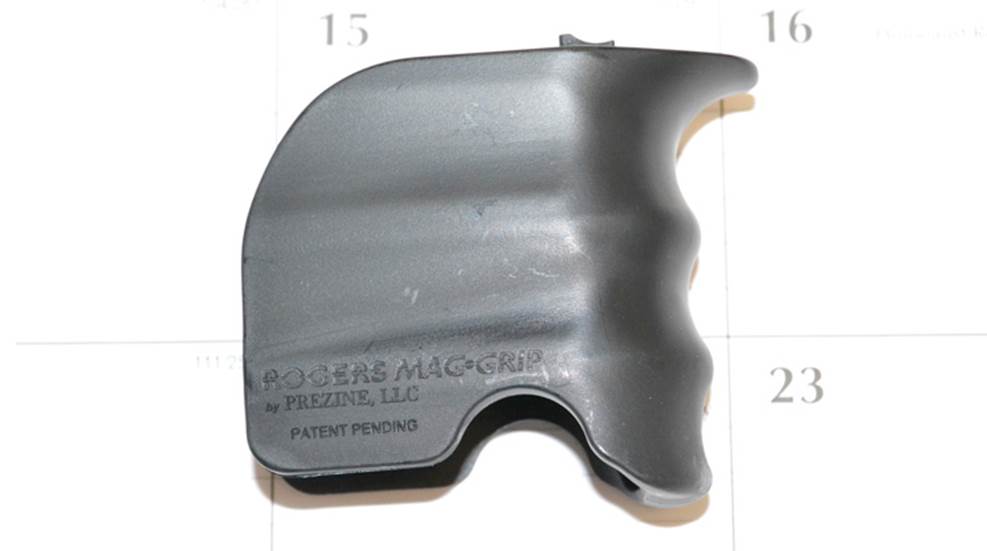 For many, the magazine well of an AR-15-style rifle or carbine is the natural place to rest the support hand. It allows the support hand to anchor the rifle against the shoulder and minimize lateral movement.
Safariland's B-Square Black Mag Well Grip Adapter allows proper positioning of the support hand along the mag well while offering additional purchase. The molded polymer adapter requires no tools for installation and adds little weight.
The top of grip is extended to provide greater control, while the beveled opening at the bottom speeds reloads. The grip adapter is made in the USA and was designed by Bill Rogers for Safariland.
MSRP: $19.99.