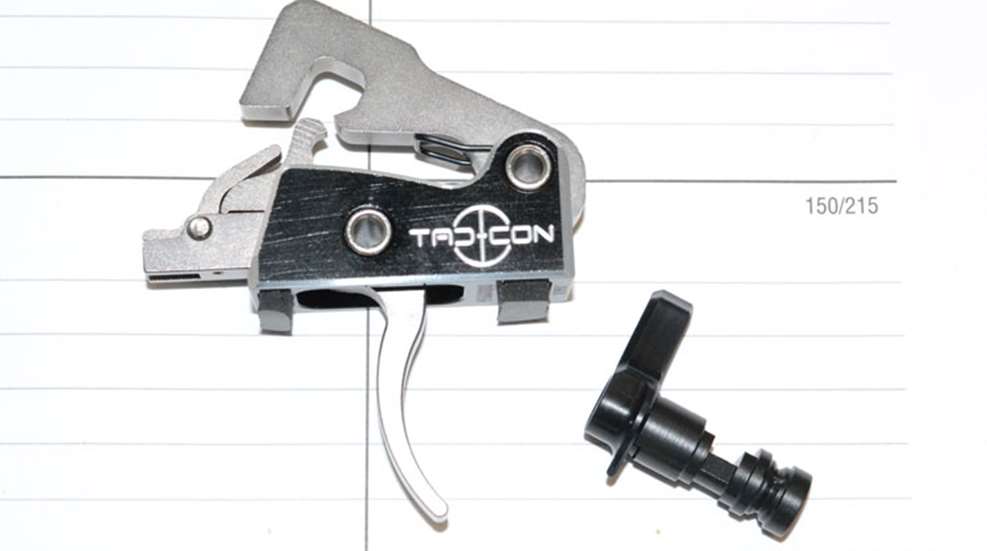 It's an intriguing proposition, of course. Drop in this special trigger and shoot your semi-automatic rifle faster than you thought possible. While obviously not a full-automatic substitute, having a trigger with a lightning-fast reset and no overtravel allows much quicker follow-up shots than the standard MilSpec bang switch.
TacCon's 3MR trigger offers two "fire" positions: the first is the standard semi-automatic variant, with a 4.5-pound trigger pull. The second position, where full-auto would be on a select-fire variant, is the "3rd Mode", where the trigger's positive reset reduces time between shots. This reset is achieved by transferring the force from the bolt carrier through the trigger assembly to assist the trigger back onto the front sear.
The trigger itself is made in the U.S. and coated with NP3 for longevity and wear-resistance. The three-position safety selector is billet aluminum with the same NP3 treatment. The trigger assembly is one piece, fits small-pin receivers and is designed to fit all MilSpec receivers.
MSRP: $395 for right- or left-handed safety selector, $425 for ambidextrous safety.