by
Shooting Illustrated Staff
posted on January 17, 2012
Support NRA Shooting Illustrated
DONATE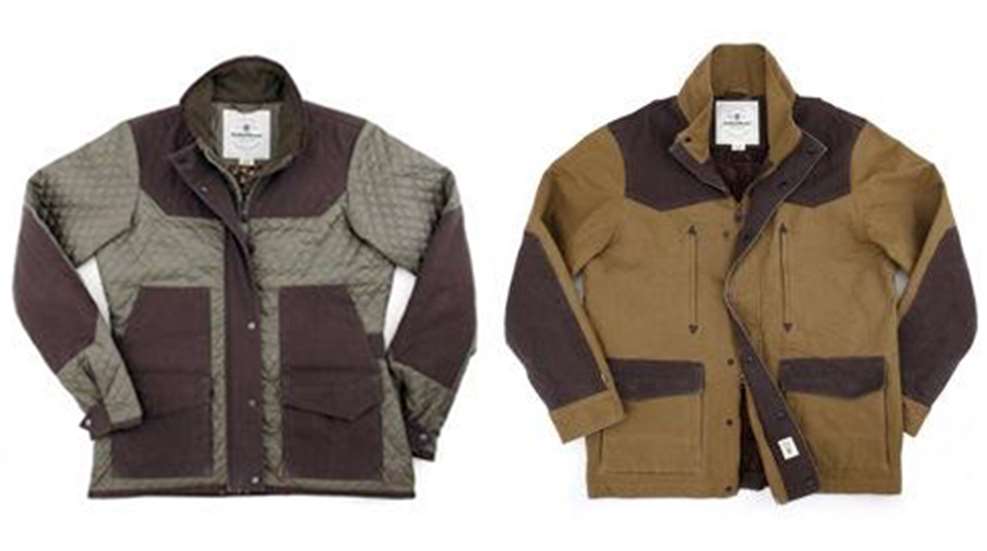 Smith & Wesson has extended its iconic status as a rugged truly original American brand to a line of apparel for both gun enthusiasts and a wide range of consumers. The line features classic twill and canvas fabrics, as well as modern highly technical materials that provide the function and style for which Smith & Wesson is known.
Wild Things Gear of Newport, Rhode Island, was selected as the sole licensee for the Smith & Wesson line because of its long history in the alpine industry and military community, as well as its expertise in utilizing the most modern technical materials and design techniques. The new line will be available via outdoor and shooting specialty outlets, as well as www.smithandwessonapparel.com.
"This line is a direct reflection of Smith & Wesson's identity- independent, tough and confident," said Ed Schmults, CEO of Wild Things LLC. "It reflects 100% performance, while showcasing classic sportswear with an iconic style that appeals to fashionable men and women, whether or not they carry a firearm. This is an infusion of technical fabrications with an emphasis on functional ergonomic design. For instance, the jackets incorporate pockets designed for concealed carry of a handgun that can be used as easily for a smart phone. The pants have wide belt loops specifically designed to accommodate a variety of holsters, but will hold a tool belt just as well. This is style, quality and innovation that echo the essence of the Smith & Wesson brand."
Specifically, both the men's and women's lines will have four jackets, four vests, four pants and four shirts with a wide variety of price points. There are unique, yet subtle design features incorporated throughout the individual pieces that will surely catch the trained eye. The line is divided into four categories, Shooting, Range, Tracking and Hybrid. The Shooting collection is styled to reflect the long military history Smith & Wesson was founded upon, while the Range collection is a reflection of the American West expansion. The Tracking collection is based upon a more traditional hunting style, while the Hybrid combines the most technical design elements to bridge the gap between outdoor apparel and everyday apparel. It is a line that is versatile in a variety of conditions and situations.
The rivets, snaps and buttons are recognizable parts of Smith & Wesson firearms and ammunition. The gun handle grip motif is present on several pieces, while a graphic of an original vintage blueprint of a classic Smith & Wesson .38 can be seen on the lining of the jackets.Lastly, the zipper pulls are made from the hammer of a classic .45 caliber pistol. "The untrained eye may never notice, but a true fan of Smith & Wesson will pick up on the details almost immediately," continued Schmults.
"As consumers are looking to their apparel to be more cross-functional, the Smith & Wesson line delivers," said Kim Pingaro, the vice president of merchandising for Wild Things. "This is a line that will function well on a shooting range or while hunting, but at the same time, can be worn in an office-casual environment, running errands on a Saturday afternoon or even a Friday night out."
In addition, Wild Things, LLC, under the Smith & Wesson name, is designing and manufacturing a complete tactical line of apparel designed for law enforcement, the M&PTM by Smith & Wesson line. The M&PTM by Smith & Wesson line is influenced by Wild Things, LLC's WT Tactical (www.wttactical.com) product platform and uses high-performance technical components including PrimaLoft synthetic insulation and Tweave (www.tweave.com) fabrics. This line is completely engineered to exceed the needs of military and law enforcement professionals in the worst environmental conditions and provides a versatile range of styles that are meant to be worn alone or together.
"We chose Wild Things for these two apparel initiatives because of its respected 30-year heritage developing best in class technical, functional apparel in the outdoor and military categories," said Harry Falber, vice president of licensing for Smith & Wesson. "With its strong alpine heritage and expertise in the most advanced fabrics, Wild Things is well suited to ensure that the Smith & Wesson heritage lives on."