by
Shooting Illustrated Staff
posted on January 11, 2012
Support NRA Shooting Illustrated
DONATE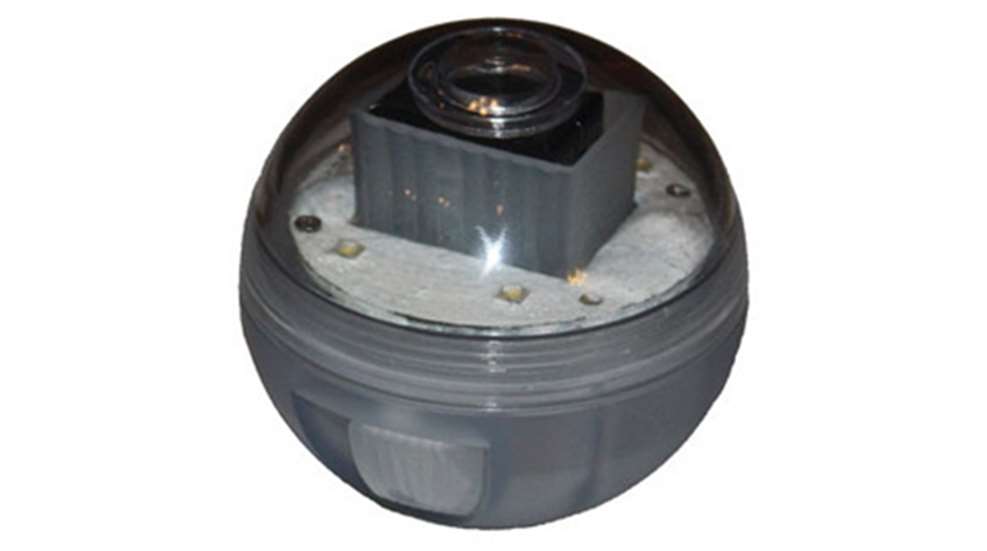 This Tough polycarbonate super-bright strobe effect and steady-light illuminator initially dazzles and confuses the bad guys and then lights up the target area like daylight.
Unlike flash bang grenades the tough DELTA Light Ball can even be thrown directly through most glass windows.
Once deployed, the DELTA Light Ball emits a high-energy 400 lumen strobe effect for three flashes and then stays on to constantly illuminate the target area with four powerful LEDs.
The DELTA Light Ball is designed for safe distraction, confusion and final illumination of threats not needing the effects of flash bang grenades; especially effective if several light balls are utilized. And of course DELTA Light Balls can be combined with flash bangs in various situations.
For building searches, aircraft, stairwells or outdoor use (trees, bushes, tunnels, boats, even vehicles, etc.) the DELTA Light Ball can be employed at a safe standoff distance without the officer having to use his target indicating personal or weapon mounted flashlight to search for threats. The DELTA may even come in handy for certain types of rescue operations.
As the DELTA comes more into use, tactics will be developed by law enforcement and the military to meet their particular needs and threat situations. And, yes other models of the DELTA are under confidential development and will be available very soon.
The DELTA Light Ball has a provision to attach a line to it for dangling, lowering or pulling through an area of interest. And the obvious; anyone who moves towards the light will be much like mice moving towards a trap.
"The DELTA Light Ball will make many rescue, search and entry scenarios much safer for all involved and yet still affords the use of more aggressive devices if necessary."--John Sedovic, President, River Rock Lights.
Specifications:
Material: Unbreakable Polycarbonate body
Dimensions: Body diameter 2.6 inches
Weight: 8 oz. including battery
LED Type: Four 100 lumen LEDs
Run Time: Constant on run time 30 minutes
Water Resistance: Entry points sealed with rubber O-rings.
Order Number: DELTA-100
Price: Estimated $40-$50 Includes standard 9V battery (unit is immediately reusable)
Auto Orientation: Designed so the light orientates upward.
Battery Indicator: Indicates remaining battery charge

See At SHOT SHOWCheck out the DELTA and River Rock's other quality lights