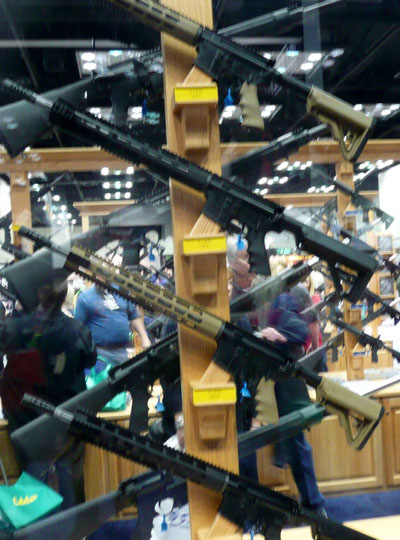 New this year is the X-1 series of AR-15 pattern rifles from Rock River Arms.

Sporting custom Rock River Arms Operator stocks in either fixed A2 or adjustable CAR configurations, each rifle comes with a free-float rail, low profile gas block, Hogue grips and a choice of custom Rock River Arms muzzle brakes. Available calibers are .223 Rem., .308 Win., 6.8 Rem. SPC and .458 SOCOM, but rumors are that a .300 AAC Blackout version is also in the works.
Each rifle also comes with a two stage Rock River Arms trigger, winter trigger guard and a choice of either black or tan furniture. Rifles are tested for sub-MOA accuracy and MSRPs range from $1,450 for the .223 Rem. to $1,850 for the .308 Win. version.