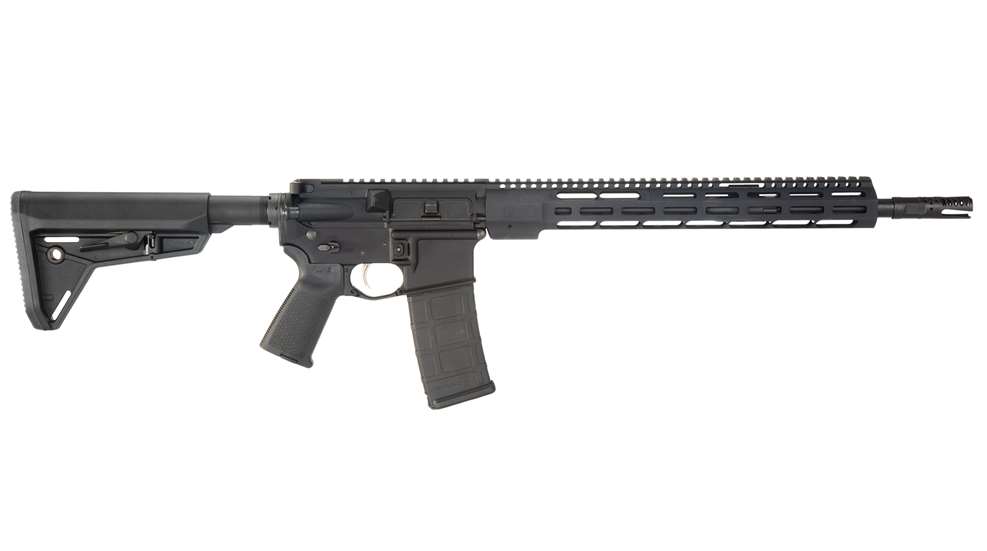 Zev Technologies has steadily increased its footprint in the firearm industry. Best known for placing its unique design spins on components for the most popular Glock and SIG Sauer pistols, this Centralia, WA-based company is also in the AR market. The company's Core series consists of rifles and pistols in both Elite (rifle and pistol) and Duty (rifle only) models. Rifles are chambered in 5.56 NATO, but the Elite pistols are also offered in .300 BLK. Additionally, Zev offers a higher-end Billet series of AR rifles chambered in 5.56 NATO or .308 Win. I recently had the chance to run a Core Duty rifle through its paces.
Because I spend most days knee-deep in the custom AR world, I am somewhat apprehensive about testing other maker's guns. I want any firearm I test to do well because it means there is one more good option out there for Americans to consider when making such an important purchase decision. Unfortunately, some fall short during the evaluation process, and I am compelled to report the bad news to both makers and readers when that happens. It turns out that I need not have worried about Zev's Core Duty AR: It is a shooter.
On the outside, the Core Duty looks pretty standard for AR offerings these days: flattop, mil-spec upper with feedramp cuts, forged mil-spec lower, 16-inch barrel, 14.6-inch wedge-lock freefloat fore-end with full top rail and M-Lok slots, nickel-boron-coated trigger and Magpul furniture. But, what the Core Duty lacks in flair, it more than makes up for in common-sense component choices and overall performance.
For example, the trigger is advertised as "Enhanced Mil-Spec." I normally interpret that to be a single-stage unit that may range in feel anywhere from pleasing to not-quite-horrible. My sample rifle's trigger was excellent and, whether or not it was intentional, actually functioned like a two-stage unit. I measured it several times and found pull weights averaged 1 pound, 11 ounces in the first stage and 1 pound, 3 ounces in the second stage. Other niceties included a Radian ambidextrous selector and Zev's unique combination flash hider and compensator.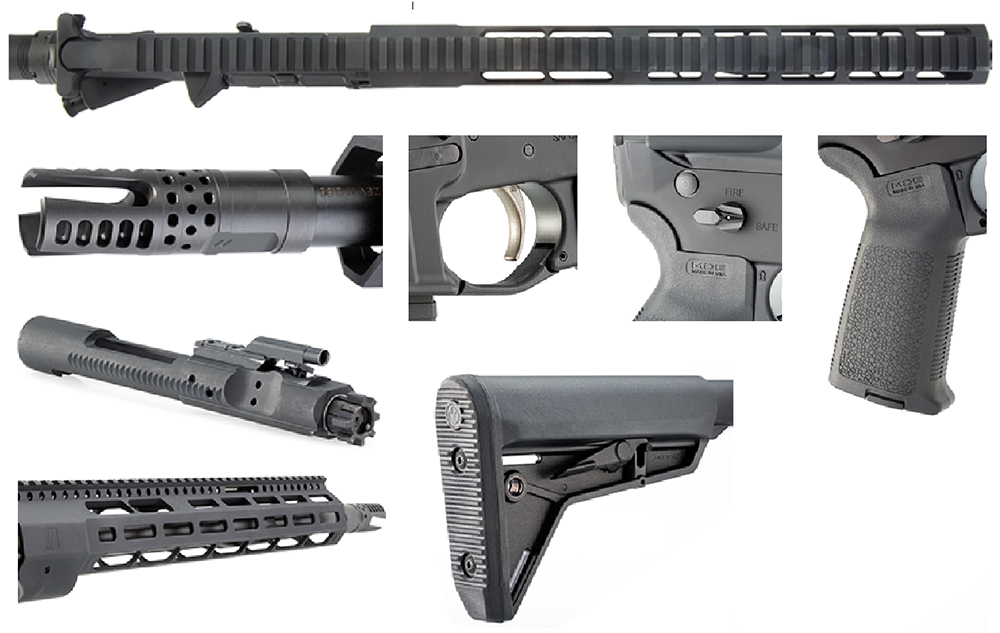 A close look at the low-profile gas block revealed that it was not secured to the barrel by conventional-AR methods. Instead of having setscrews, transverse pins or clamping bolts, it appeared to be secured against the barrel's journal shoulder by a collet nut threaded directly to the barrel in front of the gas block. From the viewpoint of someone who pulls ARs apart and puts them back together every day, I can see the utility of this arrangement, especially since the gas block is automatically timed via a small key that indexes into a barrel recess.
I was happy to see that Zev's phosphated, AR-15-style bolt carrier's gas-key screws were aggressively staked. Likewise, the castle nut securing the Core Duty's receiver extension was effectively peened in one position. This simple—and often overlooked—assembly step can prevent several complex problems from developing later on.
I mounted a Tract Optics Toric 4-20X riflescope for 100-yard accuracy work and a Vortex 1-6X scope for close-range shooting. Not being graced with pallets of free evaluation ammunition, I limited testing to two Black Hills Ammunition loads for this rifle. One was an effective defensive expander and the other a clean-flying, open-tip match round.
On-target performance was adequate with the expander, which tends to shoot a bit tighter in most other 16-inch guns. The OTM load turned out to be a real winner in the Core Duty. I seldom come across an off-the-shelf AR that averages sub-.75 MOA groups with any load in what is essentially a service-grade barrel. The sample rifle did just that without blinking. It also worked through 50 rounds of slow-fire testing and another 50 rounds' worth of rapid-fire strings without a hitch.
Zev's muzzle-device design and performance are also worth noting. It featured a series of 12-o'clock ports that were fronted by three helically arranged, partially perforated flash-mitigation prongs. Muzzle control was excellent, both in prone and while standing. I was unable to shoot the rifle at night, but I used a test tunnel for grouping. Normally, any amount of flash is discernible to the shooter while using the tunnel, but it was not visible with either test load in the Core Duty. An added bonus of this device was that my electronically enhanced ears did not pick up any of the harmonic ringing we have come to expect from flash-hider prongs.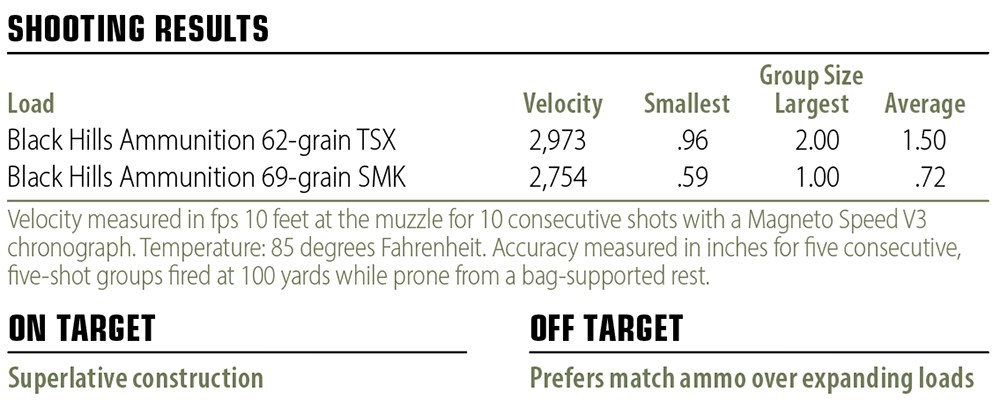 Aftermarket aficionados should note that Zev offers this same muzzle device for a list price of $79, though actual retail-store pricing is a bit less. The only thing that could make this excellent flash hider/compensator better would be if it served as a QD mount for my favorite brand of sound suppressor.
My test Core Duty 5.56 rifle was an all-around good performer. I would not hesitate to recommend it to anyone looking for a carbine that's a couple of steps up from off-the-shelf. If the rest of Zev's AR products acquit themselves similarly, other U.S. manufacturers should probably take note of what Zev is [very quietly] doing right. Just sayin'…