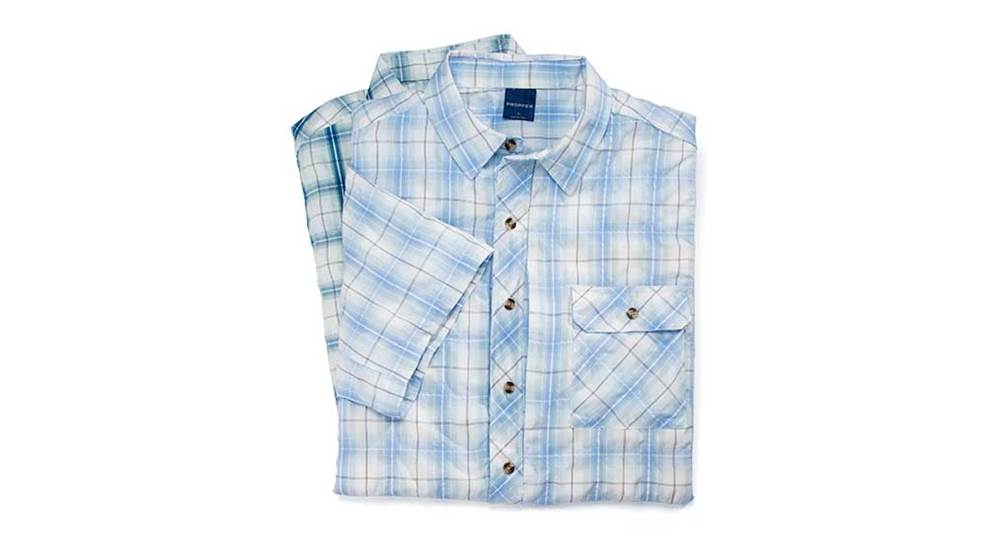 With summer rapidly approaching and spring in full swing, the jackets, vests and sweatshirts we've been using as cover garments will start to look more and more out of place. As the mercury rises, our options dwindle for season-appropriate cover that will blend into the crowd without inadvertently displaying one's wares. If you'd prefer to ditch the Hawaiian shirt and not look like an extra from "Magnum, PI" (kids, ask your parents), Propper has a purpose-built solution in its Covert short-sleeve shirt.
The Covert Button-up Short Sleeve Shirt offers casual styling with numerous concealed-carry friendly features. Hook-and-loop side seams—both left and right sides—allow the shirt to be pulled away quickly from your discreetly carried sidearm if needed (and for practice on the range), while pen pockets and hidden document storage abound. The twin document pockets, one on each side of the chest, use a subtle magnet closure and blend in well—you have to really look for them even if you know they're there.
One interesting feature that took me a little getting used to were the snaps masquerading as buttons. It's a fantastic idea, allowing the shirt to be completely cleared in under a second, with the only drawback (if you can even call it that) being the fake-button-over-snap concept is larger than you'd expect. It's not a problem at all, and the snaps work great, but if you're not expecting the feature it'll give you a moment's pause. Also, the top two buttons are actual buttons, so don't try to impersonate the Incredible Hulk and rip the whole shirt off—unless you happen to like sewing buttons.
There's a lot to like in the Propper Covert Button-up Short Sleeve Shirt—it's stylish, feature-laden and available in a variety of color combinations. With sizes from Small to 2XL, and an MSRP of $29.99, it should easily fit your body and your budget. As one last note, the sizing is very middle-of-the-road. I tend to wear size Medium T-shirts and Large dress shirts, and the Large fit well, if perhaps slightly on the big side. Obviously, for a cover garment this is a desirable feature, so if you're one of those in-between sizes, go with the larger size to be on the safe side.