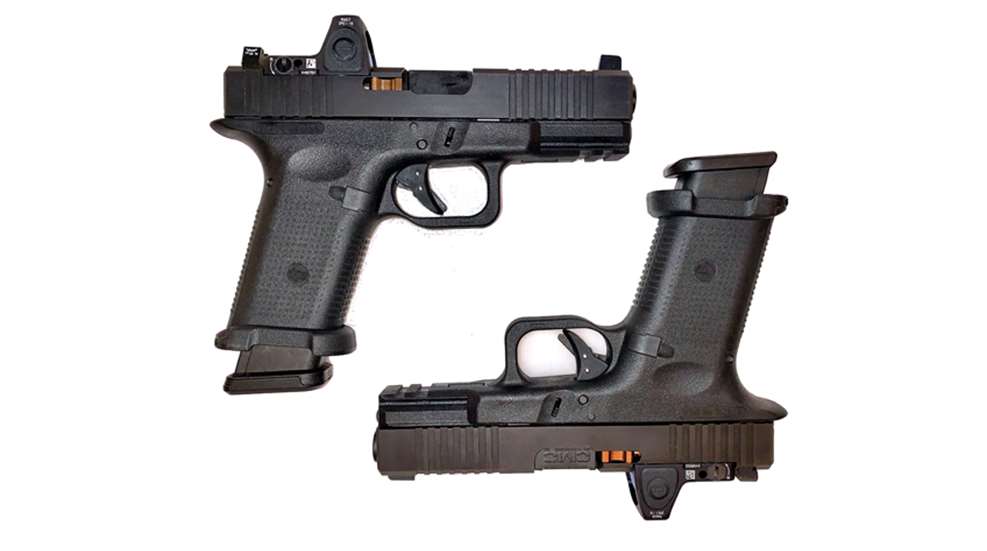 The press release from Lone Wolf Distributors was intriguing, there's no getting around it. "Compatible with Gen3 and Gen4 Glock slides" is quite the selling point--no more worrying if the custom slide you ordered will work with the frame you have in hand. When it comes to Glock frame generations, the difference between Gen3 and Gen4 frames and slides comes up fairly frequently. Both generations are still pretty popular: Gen3 started in 1998 and ran right up to 2009; Gen4 had a shorter run but started the custom fitting with four different backstraps. Gen5 launched just a few years ago and appears to have incorporated many of the previous iterations' improvements, but with the relatively recent release doesn't have as robust an aftermarket--plus, the MOS series has been an integral part of Gen5. For the vast majority of modifications and do-it-yourself projects, it has come down to either Gen3 or Gen4.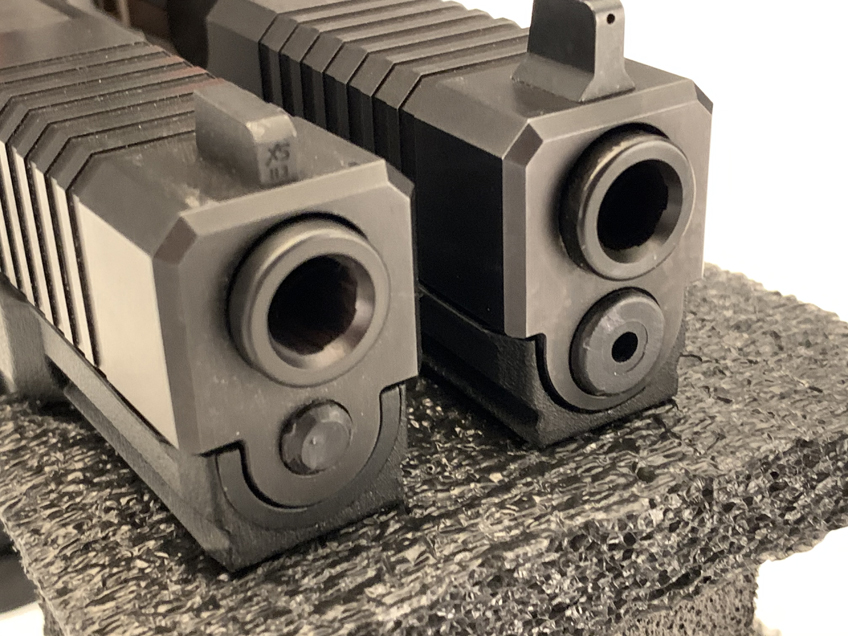 The difference between the two generations, in a nutshell, has to do with the recoil spring. Gen4 configurations feature a double-nested spring that requires extra real estate in the dustcover, so Gen3 frames don't play well with Gen4 slides and vice versa. There have been a handful of fixes, like an adapter that allows Gen3 frames to mate with Gen4 slides, but in general if you want the best performance, keep like generations together. With the Lone Wolf Timberwolf frame, though, you can use either generation slide: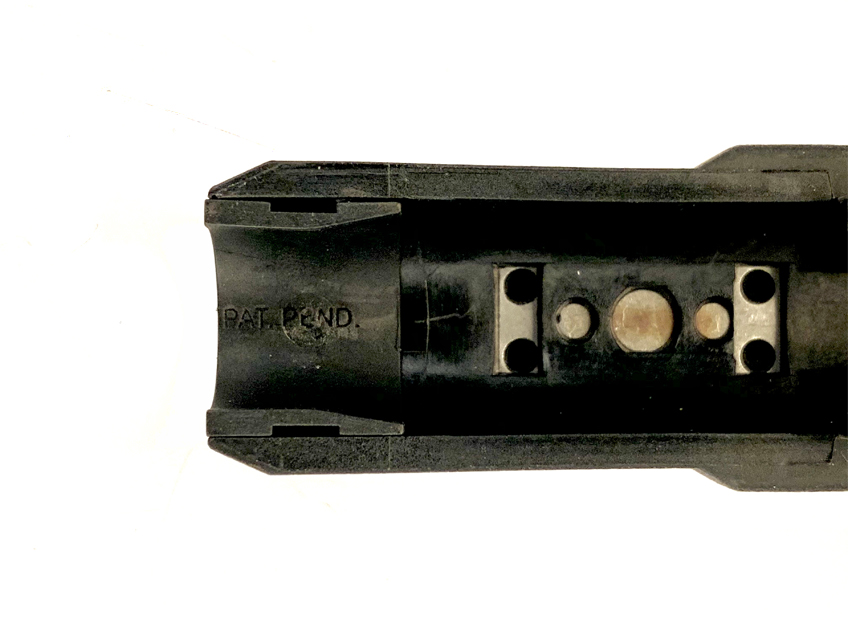 The little piece of plastic on the left is kept in place to accommodate the Gen3 slide, or removed for a Gen4 slide. It pops out with a small screwdriver, and snaps back into place fairly easily. If, for example, you had a Gen3 slide with a red dot sight and a Gen4 slide with iron sights, you could swap back and forth between the generations simply by adding or removing that small piece of plastic. It's an ingenious, simple solution. Of course, it begs the question of "Does it work?" -- preliminary testing indicates that it's fine. Obviously we're going to want to run a bunch of rounds through a frame with the Gen3 set-up, a bunch through a Gen4 setup, and then mix-and-match the two for the long haul, but initial testing looks promising. Approximately 100 rounds of 115- and 147-grain 9 mm FMJ ammo was run through both a Gen3 and a Gen4 configuration, with no failures reported.

It's not just this little feat of engineering that's worth note, mind you. The Timberwolf frame comes with a second ejector, should you wish to set it up for .40 S&W (or .357 SIG). There's a second, larger backstrap to better fit the Timberwolf to your hand if needed, as well as a magazine well extension that removes with a simple plastic pin, leaving a minimalist ledge for your pinkie finger to rest on when shooting. Texture is mildly aggressive, but not abrasive, while controls are oversize and easy to manipulate. The slide stop, for example, can easily be activated while not catching on cover garments; the magazine release is significantly larger than the standard Glock variant and makes dropping an empty or depleted magazine faster. These are all useful, ergonomic changes from the OEM frame that add even more to the Timberwolf line.

For now, the frames are sold complete--all internals are installed and it's ready to go right out of the box. MSRP is $224, which is pretty competitive given the upgraded components and utility compared to a stock, stripped Gen4 frame and a parts kit needed to complete it. Being able to drop a Gen3 or a Gen4 slide with minimal complications, though? That's definitely something to think about when starting a build.