Whether it's for competition or pure recreation, long-range shooting has become all the rage. And more than ever, getting into the long-range game is easier thanks to a plethora of new optics, rangefinders, binoculars, and rifles. Whether you're on a tight budget or have a few extra bucks to spend, there's plenty of gear to suit your needs. 
With an MSRP of $2,499, Leupold's Mark 4 20-60x80 mm spotting scope isn't in the budget basement, but it does represent a top-tier option for the diehard shooter. Featured in this review is the TMR reticle, which is ideal for calling out adjustments on the fly at serious distance. It features crystal clear glass, with clarity and brightness that can handle midday mirage and low-light conditions. 
Best of all, the Mark 4 spotter utilizes an incredibly rugged construction that's meant for serious use in the field. While other spotting scopes require you to purchase a carrying case separately, one of my favorite features of the Mark 4 is the sturdy case it comes with. The front and rear covers conveniently feature Velcro tabs to keep the flaps from bothering you when in use, and it doesn't require a complete removal of the case for use. Waterproof and fogproof, the Mark 4 is built like a tank.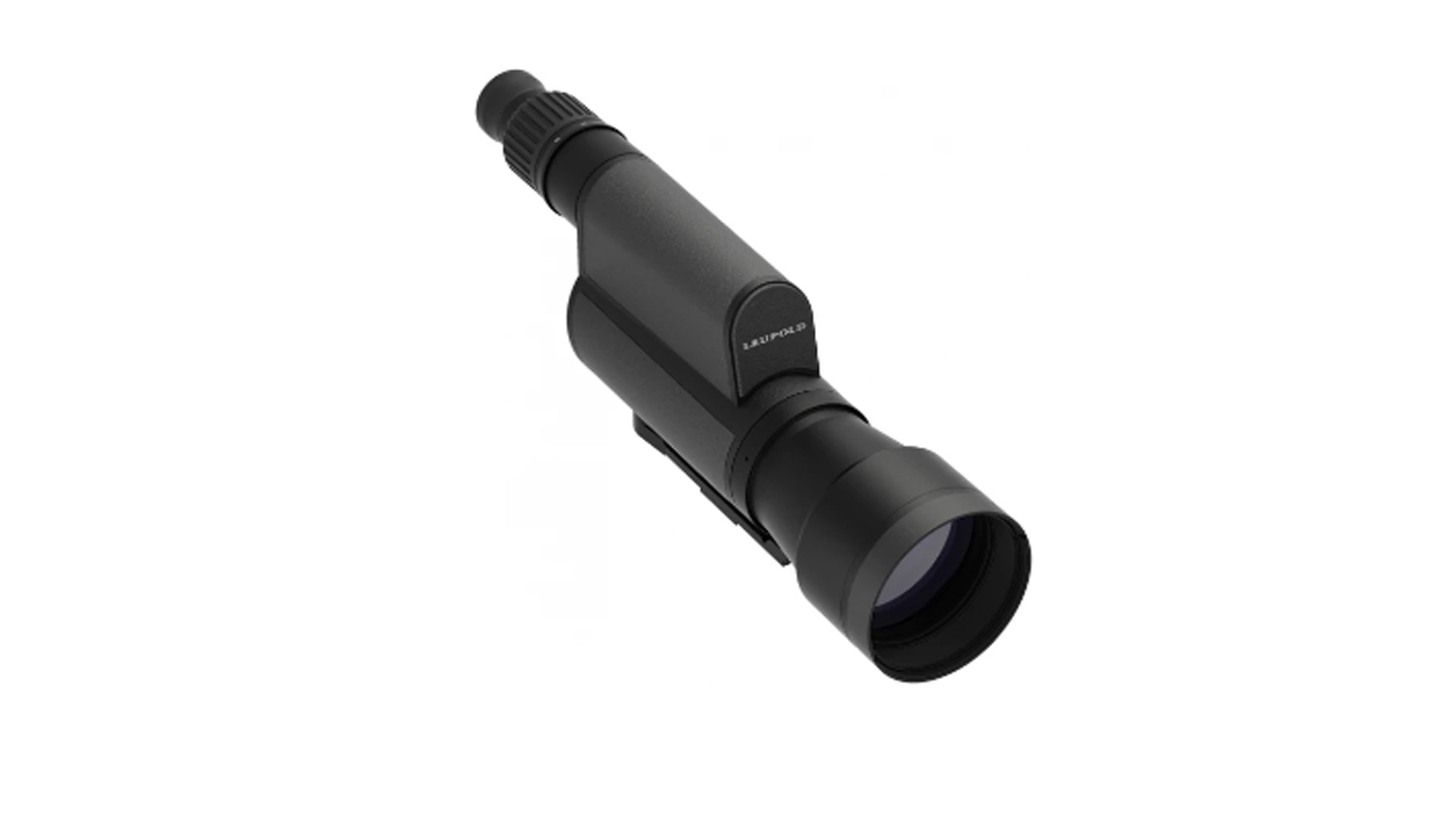 Fortunately, it's also not ridiculously heavy, tipping the scales at just under 62 ounces. The Mark 4 features a straight eyepiece design and has an overall length of 15.5 inches, with a first focal plane (FFP) TMR reticle. There's also plenty of eye relief and an impressive field of view (121 feet at 1,000 yards). 
Speaking of optical prowess, the Mark 4 features Leupold's Professional-Grade Optical System, which offers impressive light transmission in the most unforgiving conditions. The spotter also utilizes glare reduction technology to produce a clear image even in harsh, direct sunlight. As such, it's a great option for professional use, which is why it's been a staple for many military sniper teams. 
It's also been a staple in my long-range kit, and I've used it in just about every lighting and weather condition in the mountain West. Thanks to the TMR reticle, it's easy to make adjustments and on-the-fly calls for a shooter, and works great out to 2,000 meters. I've used it with a tripod and truck window mount, and it works exceptionally well in both applications. Paired with the RX-2800 rangefinder, which accurately measures distance out to 2,800 yards, the Mark 4 is capable of improving anyone's long-range effectiveness.
Whether you're gearing up for a long-range competition, banging steel at the range, or need a spotting scope that can pull double duty as a serious hunting optic, the Mark 4 is easily one of the best options on the market. The magnification and focus rings are stiffer than many scopes, but I prefer it—when you stow the scope in its case and then pull it out again, your focus ring doesn't wander. It also makes it easier, in my opinion, to track focus at extreme ranges.