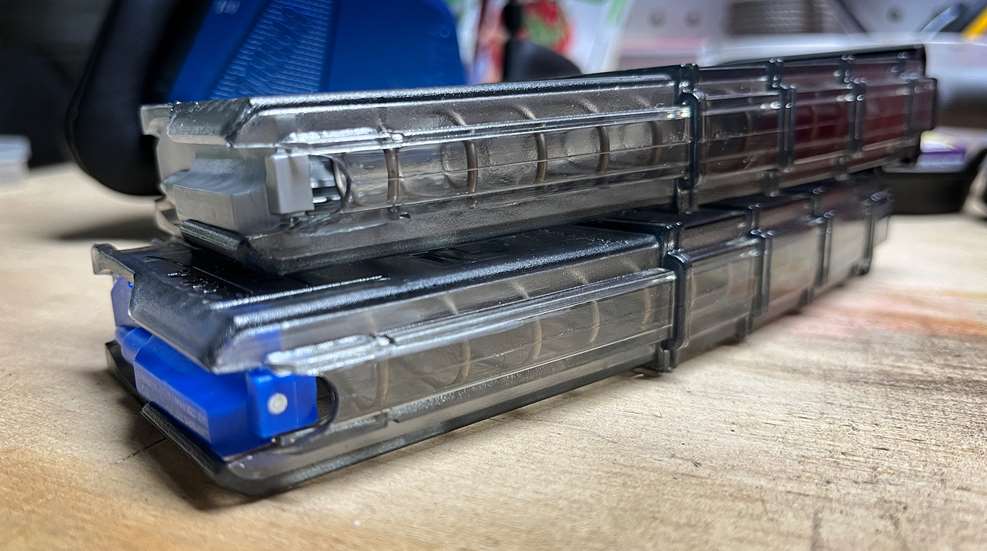 All AR magazines are created equal, right? Wrong. We've all had AR mags that didn't do the trick. Maybe they didn't seat quite right. Perhaps the springs sprung before their time. Or the baseplate cracked when dropped. Whatever happened, it made us say a few choice words and frustratingly look for the spare. Of course, we brought a spare, didn't we?
As a whole, AR magazines are generally well made, and most of us have had good experiences. But, what if your magazine was guaranteed to work right for the rest of your life? And what if the magazine featured a few cool design updates that made it that much better than the others in your arsenal?
Enter the ETS Gen 2 AR15 magazines, stage right.
If you're unfamiliar with ETS, they are a US-based manufacturer of pistol and rifle magazines for specific models of firearms, mainly Glock, Smith & Wesson, H&K, SIG Sauer and CZ. Rifle-wise, they make mags for AR-15s and MP5s. They don't make mags for every brand yet, but they are expanding their lineup.
Universal Fit, Upgraded Features
Because AR mags are universal with any M4-type platform, ETS's AR mags will work with any standard AR-15 lower and mag well combination, regardless of brand. For example, my AR is from 2A Armaments, and they work just fine.
Thanks to a small geometry update, these new magazines fit and stay even better than the old ones, which were already good. I've used ETS mags in my rifle for several years and have never had an issue, but apparently others have experienced a bit of wobble or looseness when the mag clicks into the receiver. It wasn't bad enough to release the mag or make it stop working, but it was slightly annoying. ETS addressed this issue in the Gen 2 mags.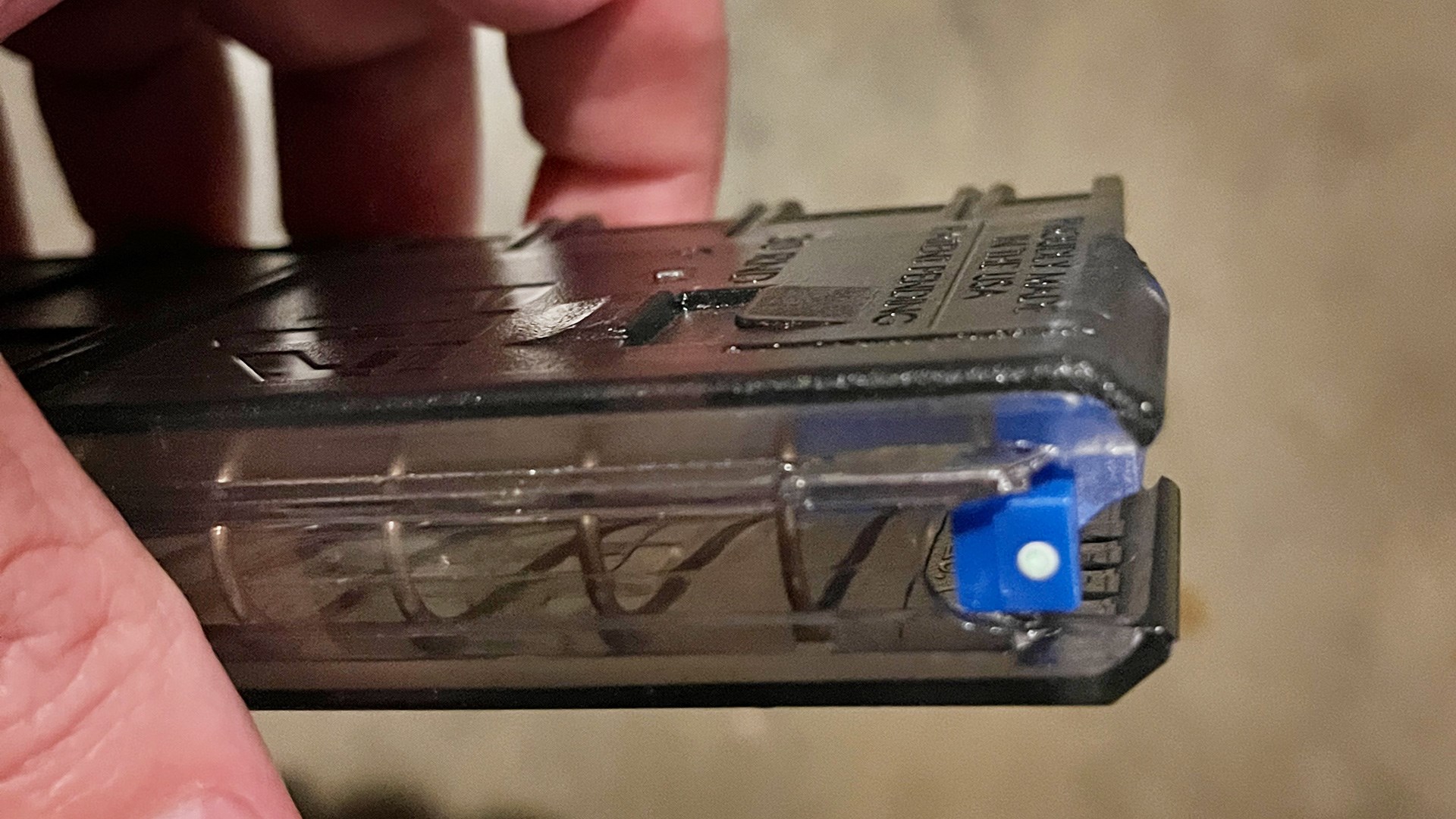 By changing the receiver hold tabs ever so slightly, ETS made the new Gen 2 mags fit even snugger than the originals, but not so tightly they don't fall free when you hit the mag release. I ran the test samples they sent me through multiple reloads, both empty and tactical, and they performed flawlessly, with not a single hiccup. Each magazine seated correctly on the first try and stayed firmly in place. I was perfectly happy with my old ETS AR mags, but these are even better.
The second upgrade they made to the Gen 2 offering is a tritium follower option. At first, I was perplexed as to the need for this. Why put a tritium dot on the back of the follower? However, it became clear (ahem) when I remembered that ETS mags are transparent, so you can see the tritium dot all the way down when the mag is full of ammo. This little tritium dot may seem like a silly upgrade, but it was nice to quickly see how full my magazine was in low light conditions.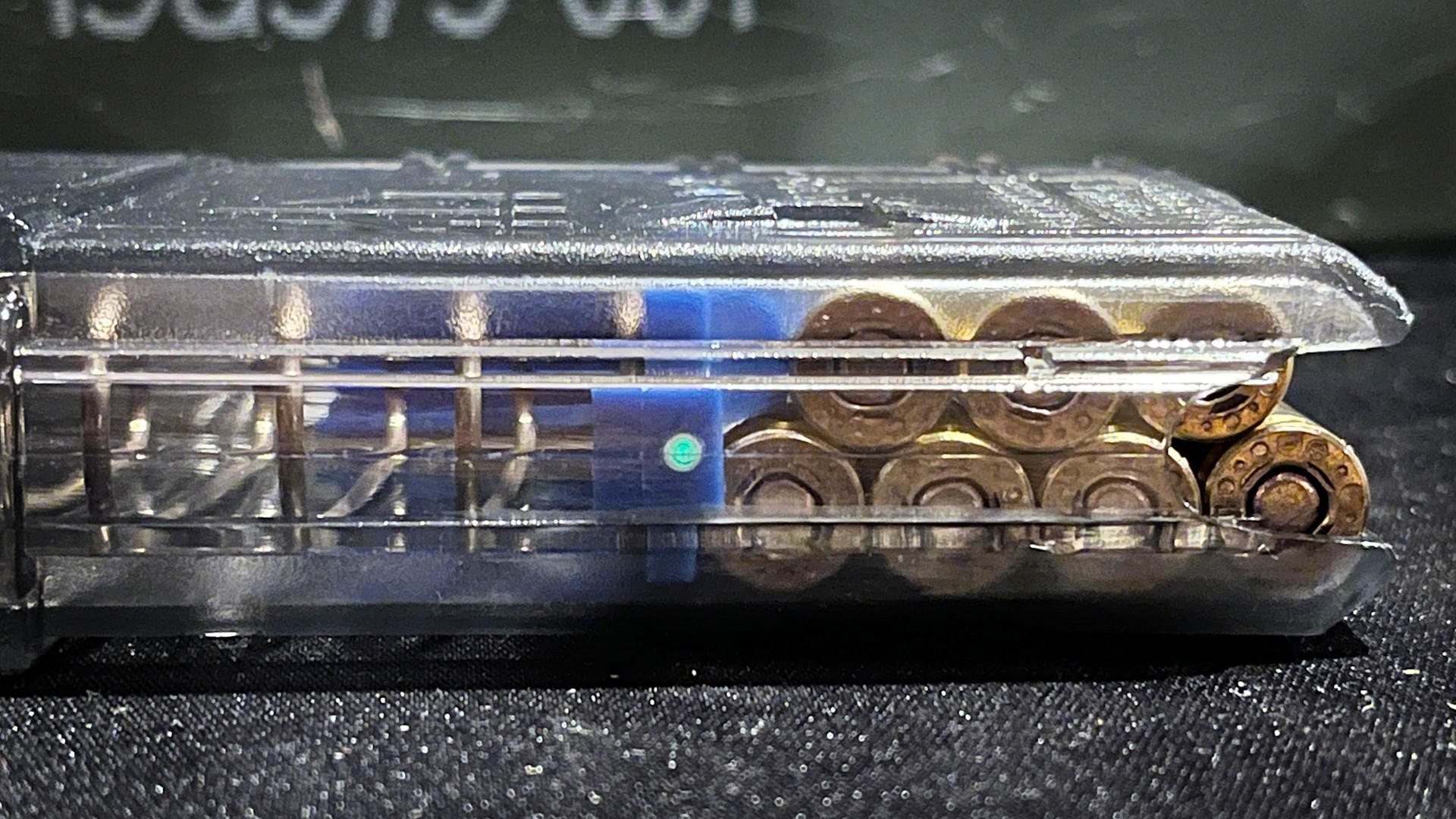 These two upgrades may not rock the AR mag world, but they are nice touches to an already well-designed magazine line.
All ETS magazines are made of a durable, most flexible polymer that is less likely to crack when dropped or stepped on and come with a lifetime warranty just in case. All models come in the standard 30-round capacity.
MSRP on the Gen 2 magazine is a very affordable $17.99 as a single and $19.99 with the coupler feature, both without the tritium dot, and $33.99 for singles with the dot. The tritium follower can also be purchased separately to upgrade your existing ETS AR mags for $15.99.