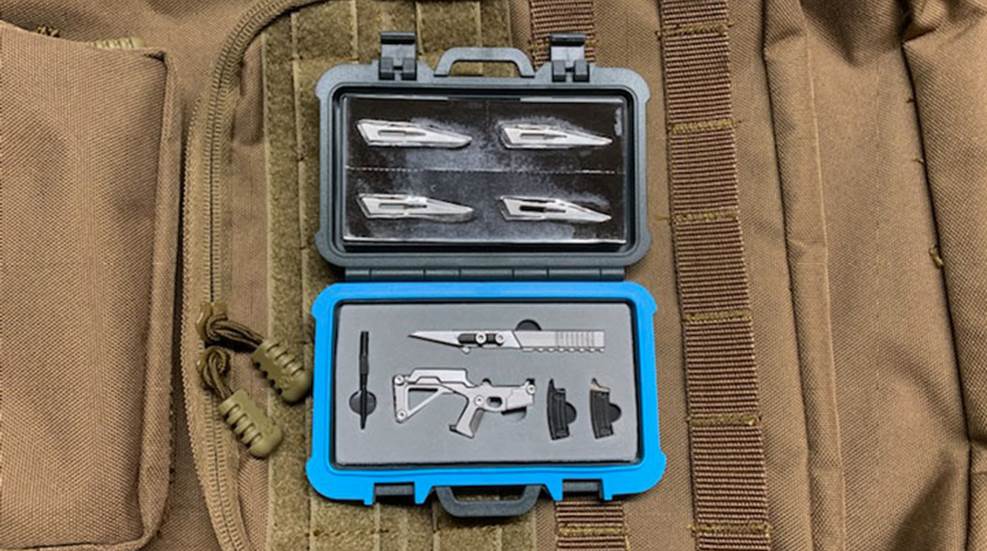 I guess with today's key fob-type car "keys" having some sort of identifying item on a keychain is less popular. In bygone days, though, it was pretty common to attach some sort of unique identifier to your keychain, something that people would immediately associate with you so the connection between you and that set of keys would be instantaneous.
With 3Coil's Puna multi-tool, everyone will know those keys belong to a truly distinguished person, one who appreciates the engineering and utility of America's rifle, the AR-15. Designed to mimic an AR-15, the Puna contains numerous handy tools for everyday use: A small slotted screwdriver, a small Philips-head screwdriver, a utility knife and even a bottle opener. All this comes in an attractive—and protective—plastic case with four additional knife blades.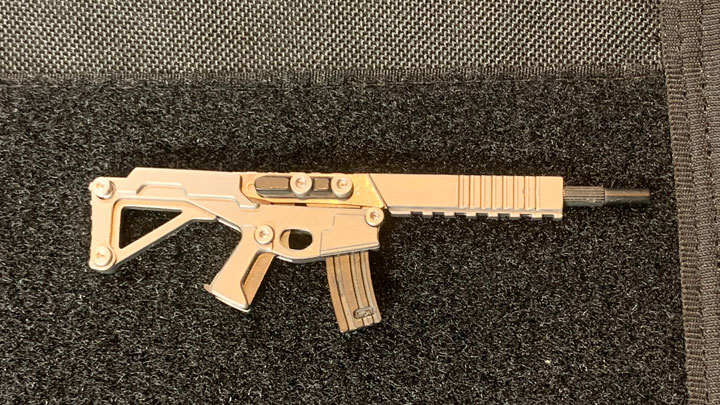 It even functions in a manner similar to the AR: to separate the upper  and lower halves (and liberate the covered knife for use), squeeze the pistol grip (which also houses the bottle opener portion of the multi-tool). To replace the blade, the "barrel" unscrews from the upper to provide the hex wrench fit for the blade screws. And, to use the Puna as a bottle opener, the upper receiver gives much-needed leverage for removing recalcitrant bottle tops.
Here's the interesting thing, though: it works. Often, when dealing with a "novelty" item, it's more or less expected that the "tools" will be more curiosity than useful. In the case of the Puna, though, the blade is sharp and can be yielded much like an X-ACTO knife. The screwdriver bits are small but can be used effectively, especially when inserted into the "magazine well" of the Puna body to form a T-handle. And the bottle opener, well, we'll just say that works just fine, too.
At £40 (slightly less than $47 at the current exchange rate), it's not a cheap trinket, but, like we said before, it's not just a cheap trinket. It's a functional, yet tiny, work of art that actually works.