by
posted on January 23, 2020
Support NRA Shooting Illustrated
DONATE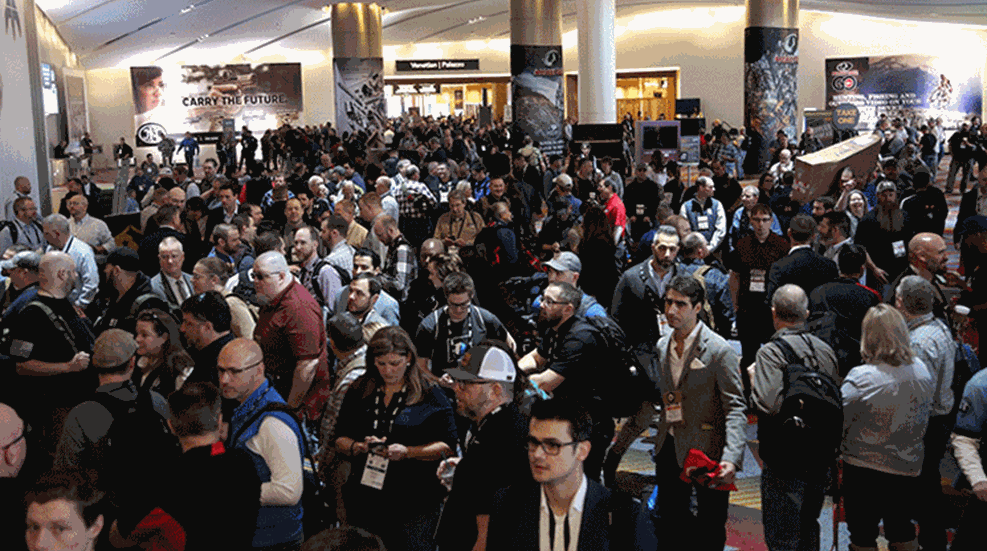 A variety of recent figures, including adjusted National Instant Criminal Background Checks for last year, indicate the "new norm" in firearm sales is fading fast. "The industry ended the 2019 year with sales of about 100,000 more units than for the whole of 2018 (13.9 vs. 13.8 million units)," Small Arms Analytics & Forecasting Chief Economist Jurgen Brauer explained in a press release earlier this month.
Brauer said this year looks even better for manufacturers and retailers, although his prediction for total volume is cautious. "While unit sales during 2020, being a U.S. presidential election year, may increase again (even absent politics, we estimate to about 14.4 million units)," he wrote, "it is unlikely that the industry will return to its 2016 sales high of 16.6 million units."
The uptick in numbers hasn't been overlooked by investors and businessmen. The number of manufacturers attending and displaying their wares at the Shooting, Hunting and Outdoor Trade Show this week broke all previous records for the 42nd annual industry gathering. More than 2,600 firms are there, spread across a sprawling floor that covers 692,000 square feet. Some 60,000 people from 113 countries are expected to attend before the event closes on Friday.
It's the 11th year in a row the trade show has taken place in Las Vegas. Firearm enthusiasts aren't the only ones reaping the benefits, either. This year it will generate $88 million in non-gaming revenue for the area.
The 148th NRA Annual Meetings, which took place in Indianapolis, IN, April 26 to 28, may've been the first signal that the "new norm" in gun sales was fading. A total of 81,283 attended the event, setting a new all-time record.
If the trend continues, members would be well advised to make plans and book their hotel early for the 2020 NRA Annual Meetings, this year to take place in Nashville, TN, April 17 to 19.