by
posted on January 20, 2020
Support NRA Shooting Illustrated
DONATE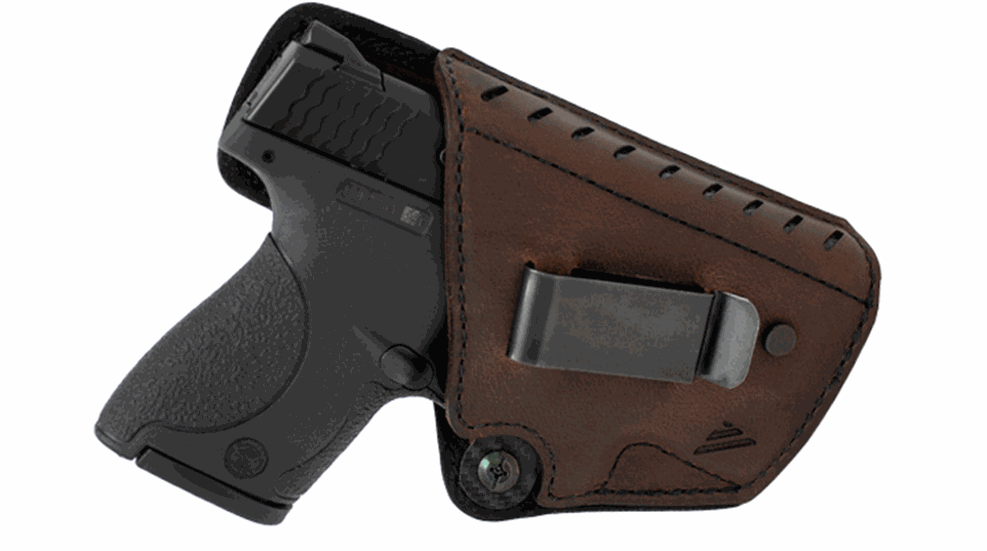 Versacarry has announced the addition of a new holster to its line of Comfort Flex holsters—the Comfort Flex IWB. The design is tailored to ease carry throughout the day, while securely holding the firearm in place.
Each holster is handcrafted with a layer of polymer embedded between two layers of Versacarry's signature water buffalo leather. The approach provides the strength to make the holster non-collapsible yet provide the same comfortable performance we've come to expect from the company.   
Padded foam and raised leather backing prevent sweat from reaching the handgun and keep the wearer away from sharp edges. The lightweight holster also has the kind of thin profile that makes it ideal for CCW. 
The Comfort Flex IWB has a forward cant. A draw tension adjustment screw on top tunes retention to the handgun and individual preference. The holster is held in place by a strong belt clip that allows easy on/off of the rig, instead of wrestling with belt removal.   
The new Comfort Flex Deluxe IWB Holster comes in four sizes. Among the handguns secured by the rig are a variety of Berettas, Colts, CZs, Glocks, HKs, Kimbers, Rugers, Smith & Wessons, SIG Sauers, Taurus pistols and more. It can accept barrel lengths up to 5-inches and is available in the company's distressed brown color. Visit the holster's web page to determine if there's a model to fit your carry needs. MSRP is $44.99.
Versacarry's entry into the firearm business began, ironically, in 2010 when founder Justin Sitz had his home burn to the ground. Months later, during the rebuilding process, he grew irritated at the holsters available for his handguns, so he designed his own. The reception was overwhelming, and he decided to invest the modest insurance money to establish the Bryan, TX-based company.