by
posted on January 21, 2020
Support NRA Shooting Illustrated
DONATE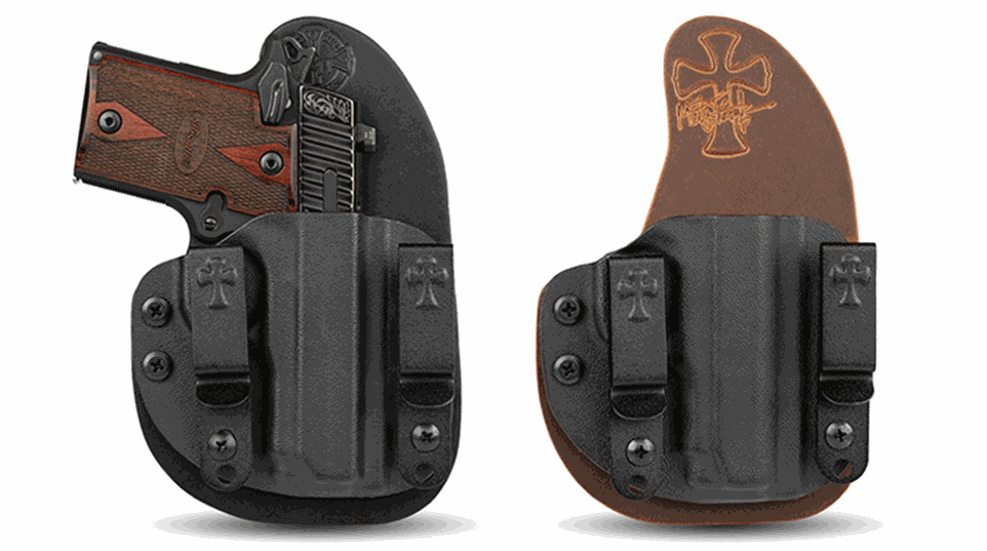 CrossBreed Holsters has expanded its line with the addition of the Micro Reckoning Holsters, which are hand-crafted specifically for micro-pistols and feature a smaller backer. They can be worn inside the waistband on the strong side, appendix or cross-draw positions. Like its predecessor, the Micro also features multiple points of retention adjustment between the Kydex pocket and premium leather backer.
The cutting-edge holster provides the comfort customers have come to expect from CrossBreed, along with the ability to convert to an outside-of-the-waistband holster with the addition of available OWB hardware. The new Micro Reckoning Holster is currently available for the SIG Sauer P238 and P938, as well as the Kimber Micro 9 mm (all).
The holster is available in two different types of leather and you can choose between a Kydex color of black, sniper grey, FDE and OD green. It measures 6.5x1.5x4 inches and weighs 3/4 pound.
The original Reckoning Holster, which was recently featured in Springfield Armory's launch of the Hellcat Pistol, also has an expanded available firearm listing. In addition to popular firearms like the Glock 19, SIG P365 and the Smith & Wesson M&P Shield, The Reckoning Holster is now available for the Ruger Security 9, Glock 30S, Smith & Wesson M&P Shield .45 ACP, Taurus G2C, CZ P-07, CZP-09, Springfield Hellcat and Hellcat OSP, Springfield XD Mod 2 45 and Springfield XDE 9 and 45.
CrossBreed is also offering limited-edition Kydex options that change monthly on the Reckoning Holster. The latest model will be updated on CrossBreed's website.
Crossbreed was established in 2005 by Mark Craighead, who was an avid shooter and firearms enthusiast. Today the company offers numerous accessories to complement any concealed-carry setup, and all holsters come with the company's "Two-Week, Try It Free" guarantee and Lifetime Warranty.