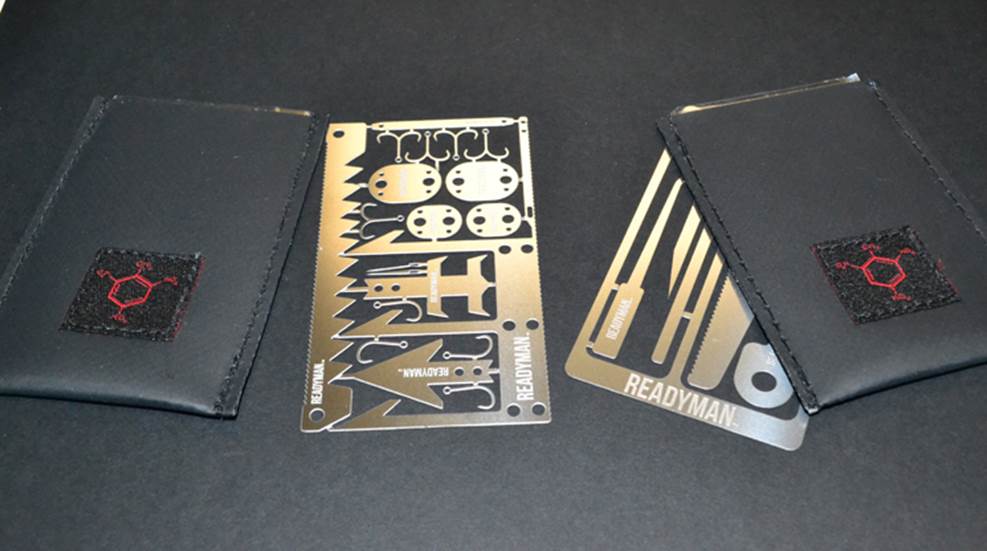 No one plans on getting lost. Whether it's making a wrong turn on a congested city street or walking down the wrong trail, we don't start off by saying "I think I'll get myself lost today" (well, maybe some of our adventurous motorcycling friends might...)
If you don't plan on getting lost, it stands to reason you might not plan on what to do if you get lost. You might not think about some of the vital gear you might need to survive a night in the wilderness. Fortunately, the folks at RE Factor Tactical have you covered. The company's Wilderness Survival Card contains nine separate, indispensable survival tools:
Double-sided saw
Trident
Arrowhead
Small game arrowhead
Four snare locks
Two sewing needles
Awl
Tweezers
Nine fishhooks


Obviously, dedicated tools for the task at hand are always preferable. However, in cases where you don't have the perfect tool, *any* tool is better than nothing. The Wilderness Survival card is about the size of a credit card and weighs less than one ounce. There's no reason not to have one on your person or in your vehicle any time you venture outdoors. Pair this card with the company's Operator Band and you'll have most of the tools for survival on your wrist and in your pocket.
REFactor Tactical also offers a "Hostage Escape Card" that contains items you might need should be illegally restrained, such as a fine saw, awl and other assorted tools that might be useful.
MSRP: $24.95 for either card.