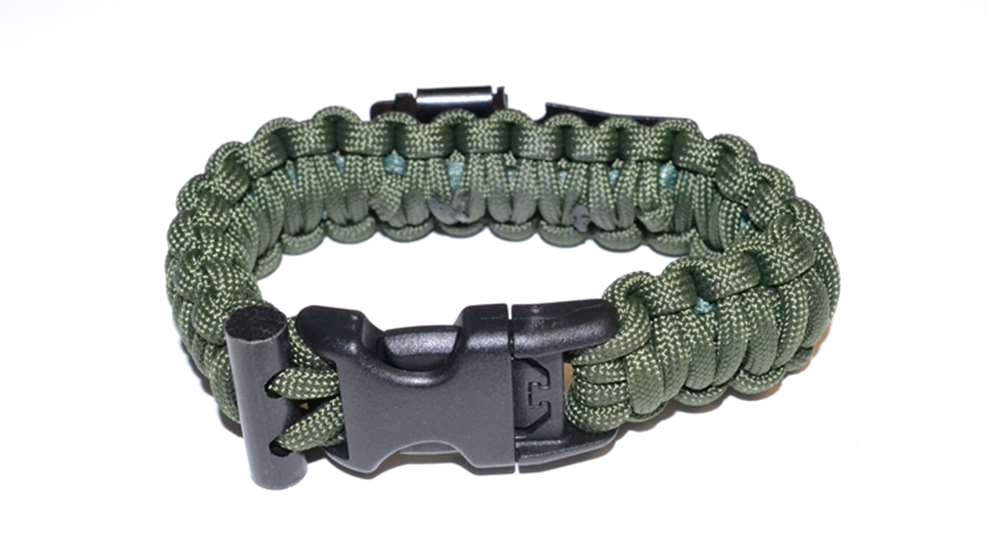 Looking for a sleek, useful accessory? RE Factor Tactical's Operator band puts seven tools right on your wrist.
When out and about, carrying critical tools for survival is something we don't often think much about. Sure, there might be a "go bag" in the trunk of your car, or a bug-out bag in your home or office, but when it comes to on your person, it's much harder. RE Factor Tactical makes it easier.
Containing 12 feet of paracord, 30 feet of fishing line, 18 inches of leader wire, a fish hook, can opener, fire starter and cuff key, the Operator Band is a multi-purpose survival tool you can have on your person any time you're away from base camp. You have the means to start a fire, catch food and signal for help, right on your wrist. There's even an optional compass you can pin to the band.
MSRP: $49.95. Available in Small, Medium and Large sizes and ten different color combinations.