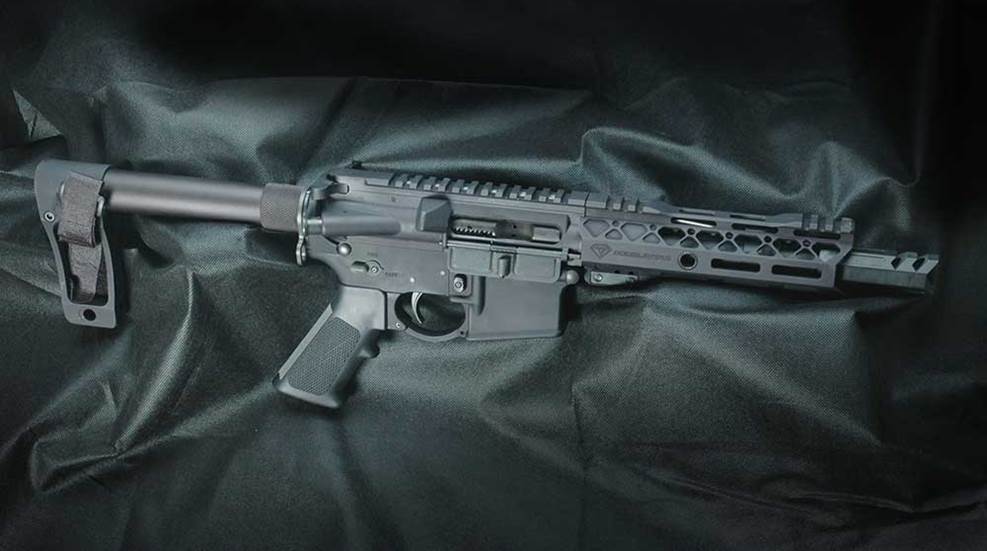 AR-15 pistols were once a niche platform, dismissed as mere range toys with limited "real-world" applications, but that has changed now. Military operations overseas have proven that a short-barreled AR-15 is an excellent gun for fighting in tight quarters, and the pistol brace, in its many forms, has emerged as valid option for people to improve the stabilization of an AR pistol for longer shots.

The DoubleStar ARP7 is a small, lightweight, compact, AR-pattern pistol that combines those two trends and is also chock-full of the build quality and features that gun owners have come to expect from DoubleStar. Weighing just 5.4 pounds, the ARP7 is chambered in 5.56 NATO and has 7.5-inch barrel with a heavy profile and a 1:9-inch twist rate. At the end of the barrel is a key feature that makes the ARP7 so much fun to shoot: DoubleStar's own "Big Timber" muzzle brake, which calms the movement of this small, little AR-15 as it's being used and makes it a joy to shoot.

The barrel has a low-profile gas block and is free-floated inside a handguard covered in M-Lok mounting slots, allowing you to quickly mount all manner of lights, lasers and other accessories onto your gun. The overall length of the gun is a short 24.5 inches, making it ideal for use when you're moving around inside the close confines of a vehicle or inside a building, and its light weight means you can carry it all day without it cramping your style. Because the handguard is so short, though, I would highly recommend attaching a hand stop of some kind on the bottom of the handguard to prevent your support hand from sliding forwards off the guard and in front of the gun.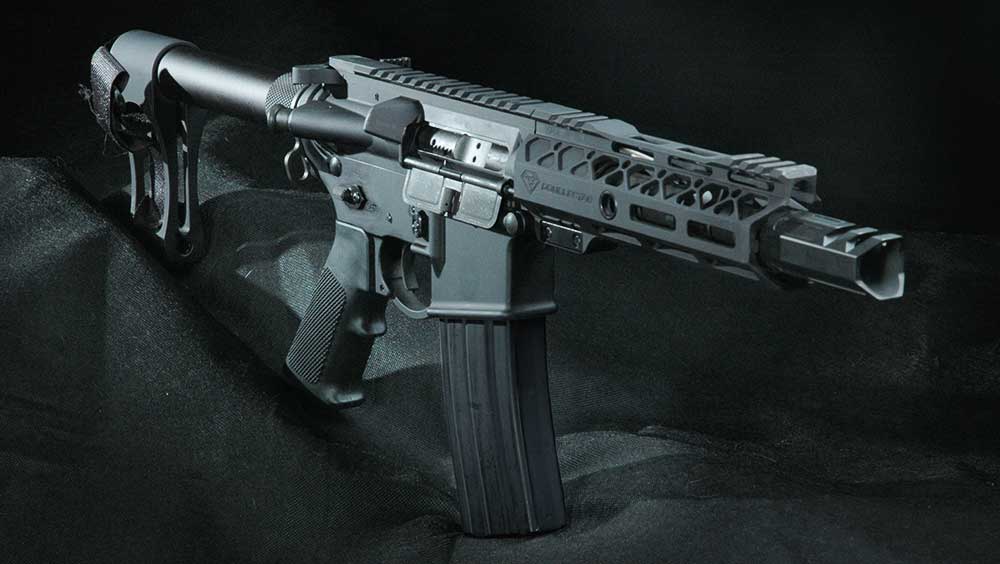 The upper receiver has a flat top with the ubiquitous Picatinny rail on top and M4-profile feed ramps. The lower receiver sports an Ergo grip and, in a nice concession to left-handed shooters like myself, an ambidextrous safety lever. Attached to the back of the lower is a standard buffer tube with sling mounting plate, and rather than a stock (which would make this gun into a short-barreled rifle and therefore require a veritable mountain of paperwork for you to own), at the end of that buffer tube is the company's own Strongarm pistol brace. 

This is my first experience with the Strongarm brace, and I found it to be as good or better as the other options out there today. It was easy to slip the brace over my arm and lock it down tight when I used it with just one arm, and with two arms, it kept the gun right where I wanted it to be, even under rapid fire and during quick target transitions.

Speaking of which, I found the ARP7 to be exceptionally controllable under almost any circumstance. Shooting close-quarter drills with the gun, the light and short nature of the gun made rapid target transitions a breeze, with the Big Timber muzzle brake keeping the gun on-target during rapid-fire drills.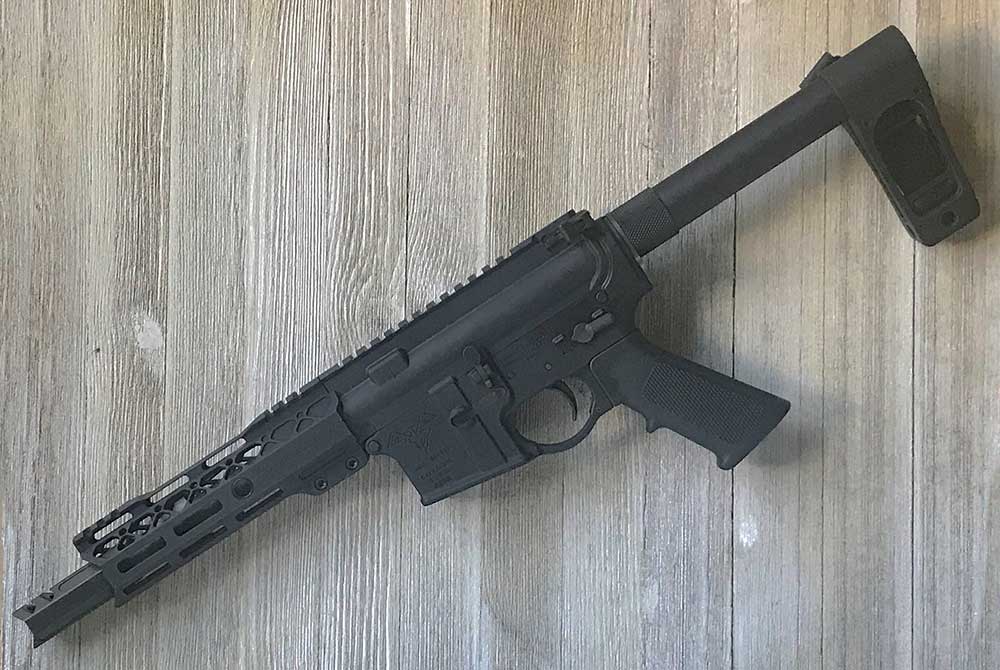 The short overall length of the ARP7 means you can stash this pistol in places that most people wouldn't think could carry an AR-style firearm, such as an athletic bag or something similar, a useful trick if you need to transport a gun to the range but live in an area where people carrying mil-spec gear bags is not an everyday occurrence. The small size also makes the ARP7 a useful gun to have in a emergency situation where you need it.

The 1:9-inch barrel twist on this gun means that it will be more accurate with heavier 5.56 NATO rounds like SIG Sauer 77-grain Match ammo, and my range test proved that to be true. The pistol was extremely controllable from a bench rest, allowing me to precise, accurate 100-yard shots with this gun when using a Leupold low-power, variable optic.

The ARP7 comes with a 30-round magazine, instructions and gun lock and has an MSRP of $1,299. If you need a compact, easily-controllable defensive gun to back up your daily carry pistol with something that is little more forceful, are looking to use an AR-pattern gun for home defense or you just want a fun, little range gun that's lightweight and easy to control, the DoubleStar ARP7 would be at the top of my list.