by
Evan Brune, Associate Editor, Shooting Illustrated
posted on March 1, 2017
Support NRA Shooting Illustrated
DONATE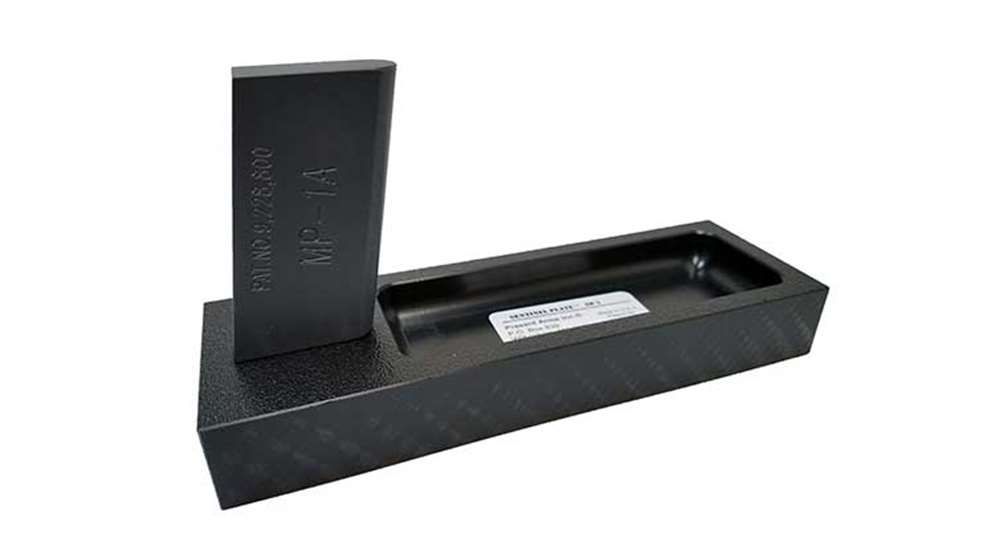 Working on guns can be a frustrating experience without the right tools. Often, pistol owners find themselves in tricky situations that seemingly require a third hand to complete. The
Sentinel Plate
from
Present Arms
gives owners an extra helping hand.
The Sentinel Plate uses a hard polymer magazine post designed to fit certain pistol magazine wells. The MP1-A post shown above is designed for use with all standard 1911 magazine wells. The post works in conjunction with a polymer base that allows the pistol to stand on its own, giving owners a trouble-free work zone to complete part swaps or cleaning.
The post is held in place by two metal dowels that anchor into two holes in the base. The magazine post can be easily removed, allowing users to switch out posts for use on different styles of firearms. Present Arms offers pistol magazine posts for most 1911s,
Beretta
92A1s/M9s,
Smith & Wesson
M&Ps,
SIG Sauer
handguns,
Glocks,
Heckler & Kochs,
the
Ruger
LCP, and several
Springfield Armory
guns.
The base provides a convenient tray for collecting small parts, letting users avoid the frustration of having small pins and springs roll off a workbench. The base can be reversed to show an attractive, textured finish. Simply place the magazine post in the dowel holes on the finished side in order to display or store a handgun.
The suggested retail price on the Sentinel Plate base with a MP1-A 1911 magazine post is $39.95.