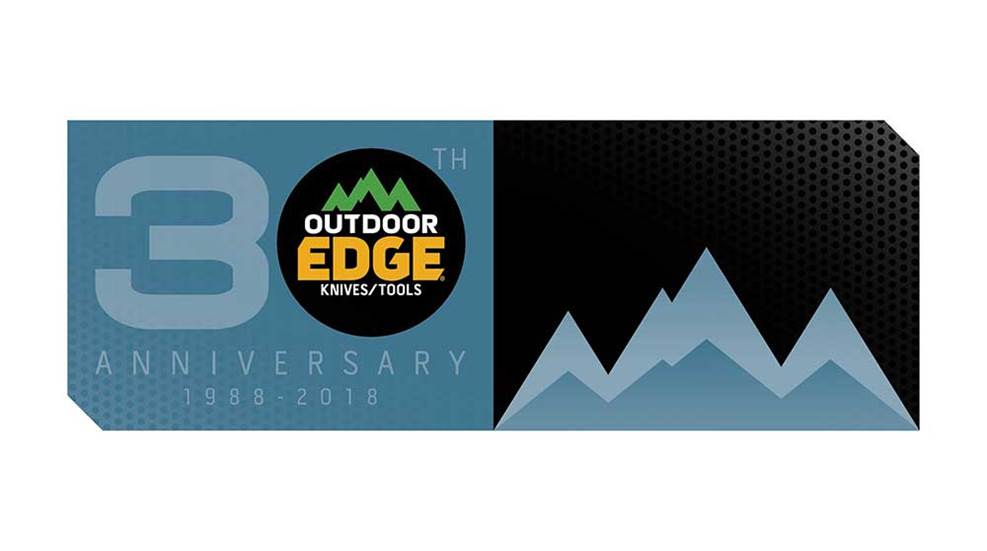 A lot has changed since Outdoor Edge company founder and owner David Bloch debuted four prototypes of his first product at the SHOT Show in 1988. His Game Skinner—an ulu-style skinning knife—established the company as a leader in the knife and outdoor tool industry, but the firm's secret to longevity might be its willingness to evolve with the market.

Its hunting roots haven't been abandoned, but when this year's SHOT Show opens next week Outdoor Edge will celebrate its 30th anniversary by showcasing 120 different products that include everyday carry knives, survival versions, a discreet paracord backup, throwing blades and much more tailored for personal defense. Its catalog isn't the only thing that's changed, though. In three decades it has grown from a one-man operation showcasing an engineering project completed at the Colorado School of Mines to 24 employees.

"This is an incredible milestone for any company," Bloch said. "We have devoted ourselves to 30 years of providing our customers with the highest quality, most-innovative products and greatest customer service available. In 2018 we are excited to introduce several innovative new products and to unveil an updated brand identity, which includes a modern new logo and packaging. It's been a great run and we look forward to another 30 years…"

Outdoor Edge was originally established in Boulder, CO, but in 2010 sales had increased and the company moved to a larger plant in Denver, CO. At least one thing remains the same, though. Its original Game Skinner is still offered, and continues to be one of the company's most popular blades.

Bloch credits most of the success to his staff. "Outdoor Edge has achieved this success through the hard work, passion and dedication of our team members."