by
posted on September 10, 2018
Support NRA Shooting Illustrated
DONATE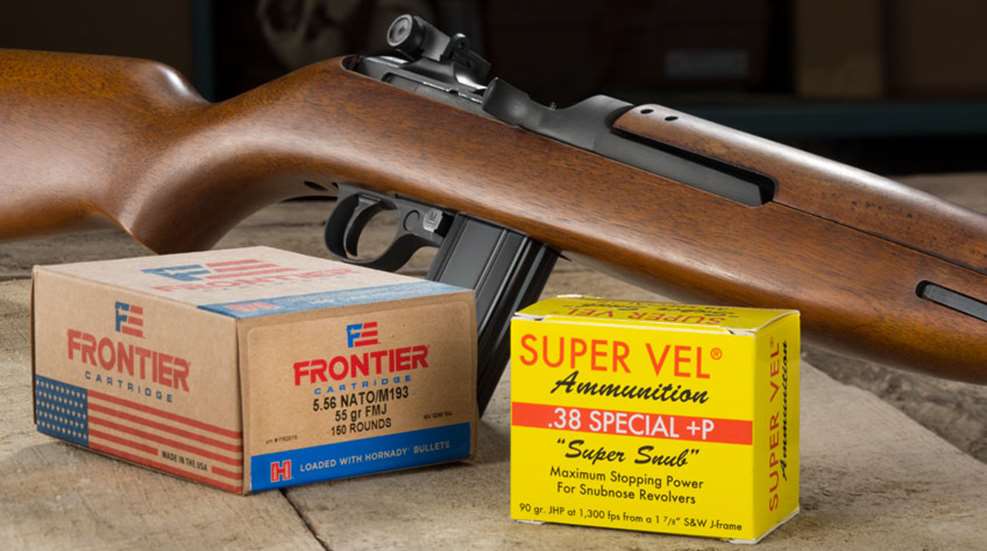 Brand names familiar to older shooters are back in the game, and the resurrected product marques are better and more technologically advanced than ever before. Here's a look at a few of them, and the rich heritage that make them a welcome option for today's enthusiast.

Hornady Manufacturing has been a family business since its doors opened in 1949. Despite all the success, international sales, cutting-edge technology and awards too numerous to mention, it remains firmly planted in America's heartland—Grand Island, NE, a city on the edge of breaking the 50,000-resident mark.

You probably wouldn't expect "The largest independent bullet producer in the world"—according to Wikipedia—to thrive in a spot renowned for cornfields, but small-town values are contagious, and for nearly 70 years the company has remained dedicated to providing the kind of quality customers deserve. Don't let its "flyover" location fool you, though, the company has an ability to attract some of the industry's brightest professionals who push the envelope, a fact seen in the performance throughout its lineup.

When Joyce Hornady purchased a number of surplus machines to produce ammo after World War II, he opened shop making .30-caliber, 150-grain Spire-Point bullets. Business grew, so did the company, and sometime in the early '60s, it rolled out a secant-ogive, spire-point bullet with improved exterior ballistics. Fully loaded, military-brass Frontier Ammunition followed in 1964.

No one we spoke to knew when Frontier Ammunition was phased out, but it's back and there are plenty of reasons to look for the bulk 5.56 NATO and .223 Rem. packs—11 distinct loads, with bullet weights from 55 to 75 grains. "So, the Lake City Army Ammunition plant came to Hornady with an opportunity to tap into some capacity," Hornady Vice President Jason Hornady said during last year's reintroduction. "The cool thing about this opportunity is, as a bullet manufacturer, one of the biggest, we have the ability with the Lake City organization to provide mil-spec cartridges with better bullets. When you have an opportunity like this, you cannot pass it up."

"Hornady has traditionally not been in the economy, 'white box' world," explained Neal Emery, Hornady senior communications manager. "We've always focused on premium products. By working with Lake City, we're able to utilize our bullets and have them mass loaded to give us a low-cost option in .223 Rem. and 5.56 NATO."

Inland Manufacturing served as a division of General Motors making steering wheels, but during World War II was pressed into service producing M1 carbines and other firearms critical to the effort. In 2014, it fell victim to a changing business environment.

The gunmaking legacy was saved the same year by current Inland president Ron Norton—a veteran who briefly worked with Chiappa. Charles Brown, president of MKS Supply and marketer of Inland Firearms, explained Norton's firearm experience is reflected in the company's current guns. 

"The Inland products are 'mil-spec' with improvements to make them shoot better than the originals—new Green Mountain barrels, new CNC components and every gun is shot to assure function and accuracy," Brown said.

The Super Vel Cartridge Company pioneered high-velocity, self-defense handgun loads, and several large police departments adopted its cartridges in 1967. Tax problems closed the doors in 1975, but it's back, living up to the legend and exceeding it with propellants not available back in the day.

What's old is new again; better, too.