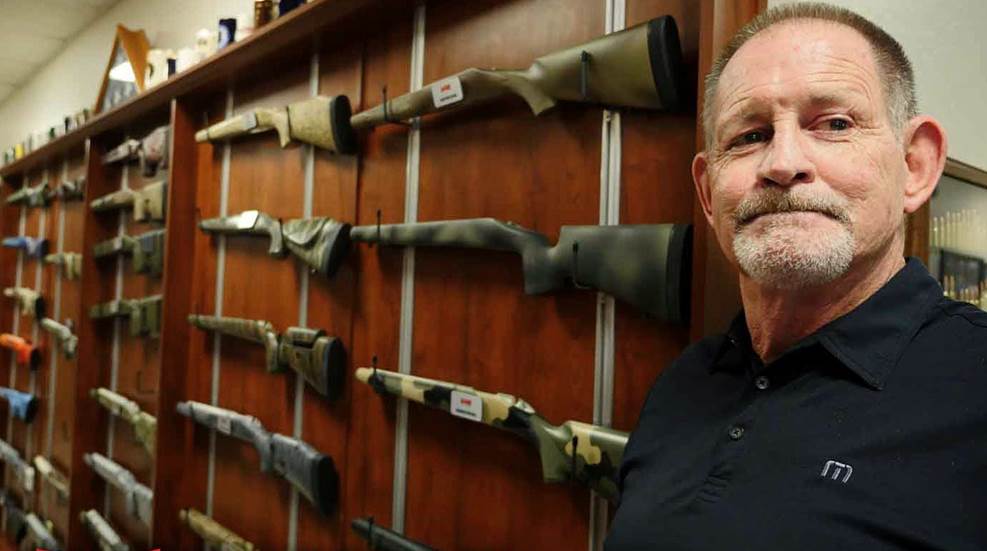 Kelly Douglas McMillan (1954-2021), who co-founded McMillan Fiberglass Stocks and built it into an industry leader—as well as McMillan Firearms—died on June 1. Born into a military family in Wichita, KS, he moved throughout much of his youth, although by his teen years Arizona was his permanent home. He wrestled and played football in high school.
McMillan and other members of his family began producing rifle stocks out of their garage in 1973. In 1975 he and his father launched McMillan Fiberglass Stocks, and the innovative designs quickly caught the attention of enthusiasts. The company specializes in high-performance versions tailored for civilian and military use and was part of the team that helped develop the Marine Corps' famed M40A1 precision rifle.
In 2007 he and his son, Ryan, officially established McMillan Firearms. One of the company's firearms, the McMillan Tac50, is world renowned for accuracy and is currently fielded by the Canadian Army. The .50 BMG-chambered bolt-action rifle has performed admirably during the global war on terrorism, even connecting at 3,540 meters in one 2017 engagement.
McMillan had a passion for fishing, but it was his love of West Coast Swing dancing that drove him to various competitions around the nation. Sixteen years ago he met his wife at one of them.
In 2013, Strategic Armory Corps purchased McMillan Firearms. Earlier this year Bob Beck Group purchased McMillan Fiberglass Stocks, which remains in the Phoenix, AZ, area and continues the tradition of innovation that began nearly 50 years ago.
McMillan was preceded in death by his parents Gale and Gloria McMillan. He is survived by his wife, Mary Jo, children Britainy, Dina, Michael and Ryan, stepson Jason and older brother Rock. He also leaves behind numerous grandchildren, great grandchildren and nephew and nieces.
He wrestled and played football in high school.