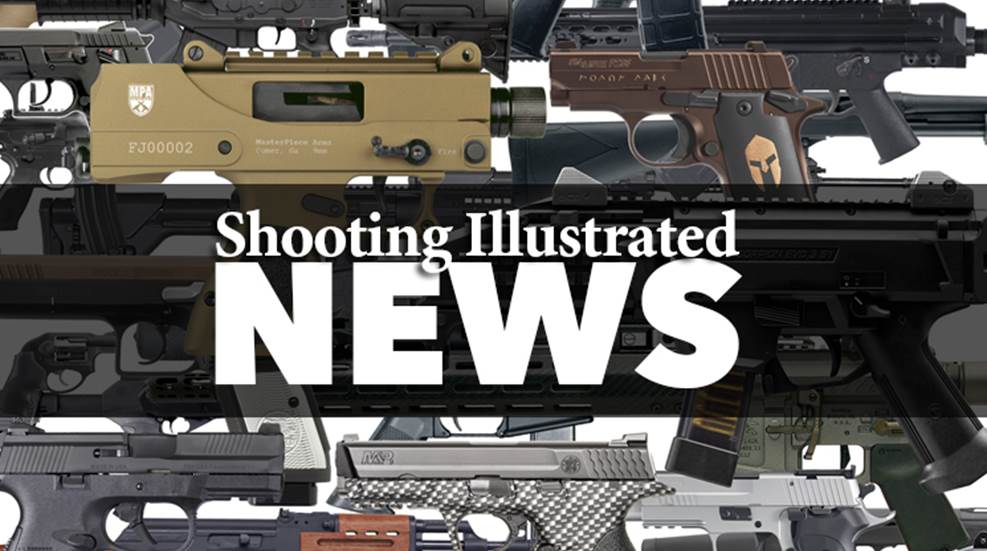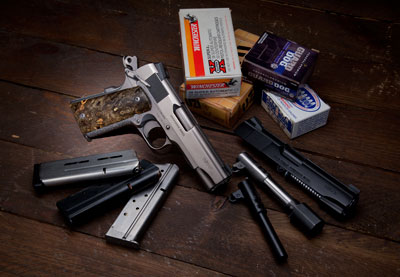 As I mentioned in my previous blog entry, there was a time in the not-so-distant past when 1911 conversions was readily available on the commercial market. However, the major of them included a single slide, which despite the ability to shoot more than one caliber, shooters were limited to cartridges that shared the same breechface, such as .45 ACP and .400 Cor-Bon.
I first became enamored with the concept of convertible 1911s after reading an article in another shooting magazine where the author sent his Colt Commander, which was chambered in 9 mm and sent to to Robar along with a .38 Super barrel and magazine and had its expert gunsmiths transform it to dual-caliber conversion, topped with the company's multi-purpose NP3 and Roguard finishes. Before I could even finish the article I knew I had to have such a convertible 1911 of my own. However, rather than merely duplicate someone else's project, the question became how I could successfully improve upon it. The answer was simple: Make a trivertible chambered in 9 mm, .38 Super and .45 ACP using two slides to accommodate the differing case dimensions. Therefore, it would simply be a matter of procuring the various barrels, slides and magazine. Simple, right? (Cue the sound of screeching brakes.)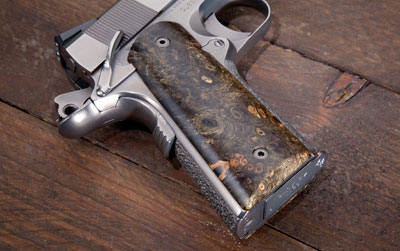 Just that quick my trivertible 1911 project appeared to be destined to fail before it even began. But, before anyone emails to cite possible ejector-incompatibility problems, thanks to an article from an old NRA publication, I discovered changing ejectors wasn't necessary to shoot 9 mm and .38 Super. As a result, following a skilled job throating each factory Colt barrel, polishing the feed ramp and a reliability package by Robar's gunsmiths, the pistol was actually better than the Trivertible I originally wanted because it can be converted to digest four different chamberings (9 mm, .38 Super, .41 AE and .45 ACP) all from its original feed ramp and using the single .45 ACP ejector.  Conversion is simply a matter of swapping barrels, magazines, recoil springs, slide assemblies and slide stops.