Support NRA Shooting Illustrated
DONATE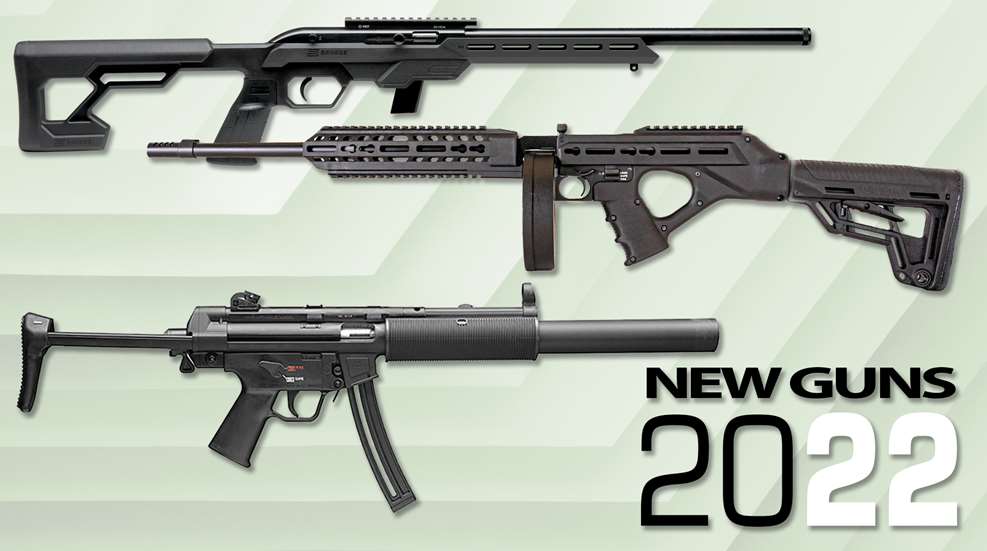 Rimfire rifles are a great way to enjoy the shooting sports and have a fun day at the range, and despite the rise in ammo prices as of late, they can be shot for extended lengths of time without emptying your wallet as you empty your magazine. With features like that, it's no wonder there's even more rimfire rifle choices out there for 2022.
---

Heckler & Koch | MP5 .22 Rifle
Replicating the appearance of the famed MP5 submachine gun, The Heckler & Koch authorized, Umarex-built MP5 .22 Rifle provides the look, feel, features and fun of the original without the noise, recoil and cost of centerfire ammunition. Whether you're looking for a serious trainer or stylish plinker, this is a rimfire with plenty of cachet.
▶ Rotary drum-type rear sight
▶ Dummy suppressor
▶ Low-mass stock
▶ Protected front sight post
Specifications
Caliber: .22 LR
Magazine Capacity: 25 rounds
Barrel Length: 16.1 inches
Overall Length: 26.4 to 32.3 inches
Weight: 7 pounds
MSRP: $529
(706) 701-5554 hk-usa.com
---

Savage | 64 Precision
Whether your passion is plinking or accuracy based, this rimfire is built to deliver. Its semi-auto action is housed in a lightweight synthetic chassis, which sports an AR-compatible grip interface.
▶ Drilled and tapped receiver
▶ Threaded muzzle
▶ High-strength, glass-filled nylon unibody construction
▶ M-Lok-compatible fore-end
Specifications
Caliber .22 LR
Magazine Capacity 20 rounds
Barrel Length 16.5 inches
Overall Length 35.5 inches
Weight 5 pounds, 7 ounces
MSRP $299
(800) 370-0708 savagearms.com
---

Standard Mfg. | G4S
It's hard to encapsulate the look of the G4S. Part Thompson, part AR, part … something else; this semi-automatic .22 LR offers 10- and 50-round magazines, three different attachment methods and just plain shooting fun.
▶ 6-position stock
▶ M-Lok, KeyMod and Picatinny rail options
▶ 50-round drum available
▶ Thumbhole stock
Specifications
Caliber .22 LR
Capacity 10 rounds
Barrel Length 16.1 inches
Overall Length 35 to 38 inches
Weight 4 pounds, 10 ounces
MSRP $649
(860) 225-3401 stdgun.com