Support NRA Shooting Illustrated
DONATE
As firearms continue to sell at record pace, manufacturers are struggling to keep up with demand for existing models. Nonetheless, innovation continues. We are seeing introductions of MRDS-ready, striker-fired, polymer-frame pistols, including higher-capacity micro-9s. Also hitting the market with some frequency are large-format pistols in both rifle and pistol calibers. And, of course, super-premium 1911s continue to be unveiled at the aspirational end of the market.
With alarmed citizens looking to protect themselves, first-time buyers now seem to comprise a larger part of the firearm consumer base. As all guns may be new to them, some old standbys are moving well. So, what's the market for sophisticated new designs? Long-range rifle competition and the simple fact that one can never have too many guns.
---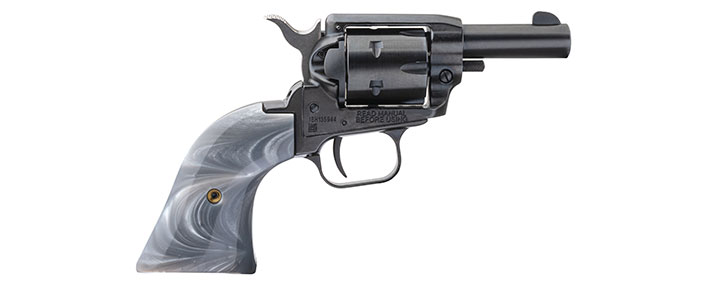 Heritage | Barkeep Custom Gray Pearl Grips
A wood-gripped version of the Barkeep was covered in our April issue, but this pearl-handled variant is also new for 2021 and perhaps even more striking. While by no means ideal for defense, the Barkeep is still a viable option for those on a budget and, more importantly, it is crazy fun to shoot, particularly for those who are fans of the Old West.
▶ Manual safety
▶ Gray pearl grips
▶ Interchangeable cylinder
▶ Ships with custom ejector rod
Caliber: .22 LR
Cylinder Capacity: 6 rounds
Barrel Length: 2.68 inches
Overall Length: 7.95 inches
Weight: 27 ounces
MSRP: $189.39
(229) 515-8099 heritagemfg.com
---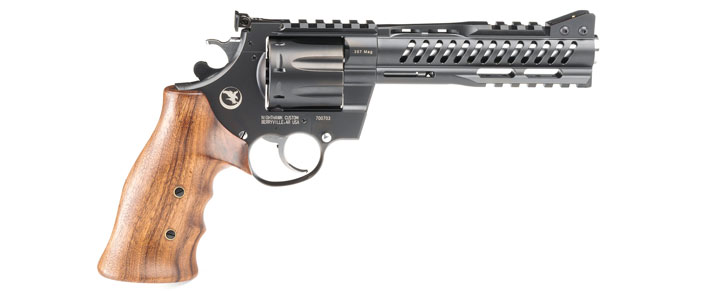 Korth | NXS
The successor to the innovative Korth Ranger, the NXS is Korth's first eight-shot .357 Mag. wheelgun. An eight-shot 9 mm cylinder is also available as an upgrade that will allow you to switch effortlessly between the two popular calibers. 
▶ Eight-shot cylinder
▶ Turkish walnut grips
▶ Fully machined parts
▶ DLC finish
Caliber: .357 Mag.
Cylinder Capacity: 8 rounds
Barrel length: 6 inches
Overall Length: 11.65 inches
Weight: 50.7 ounces
MSRP: $5,299
(877) 268-4867 nighthawkcustom.com
---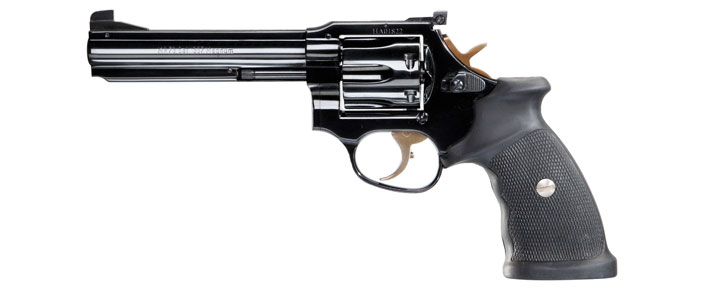 Manurhin | R73 Gendarmerie
Manurhin's line of high-end wheelguns is now available in the U.S., thanks to Beretta. If you've been looking to take your revolver game to the next level, 2021 may just be the year.
▶ Full underlug
▶ Fully-adjustable target sights
▶ Ergonomic rubber grip
▶ Overtravel stop
Caliber: .357 Mag.
Cylinder Capacity: 6 rounds
Barrel Length: 4 inches
Overall Length: 9.17 inches
Weight: 33.5 ounces
MSRP: $3,299
(800) 237-3882 beretta.com