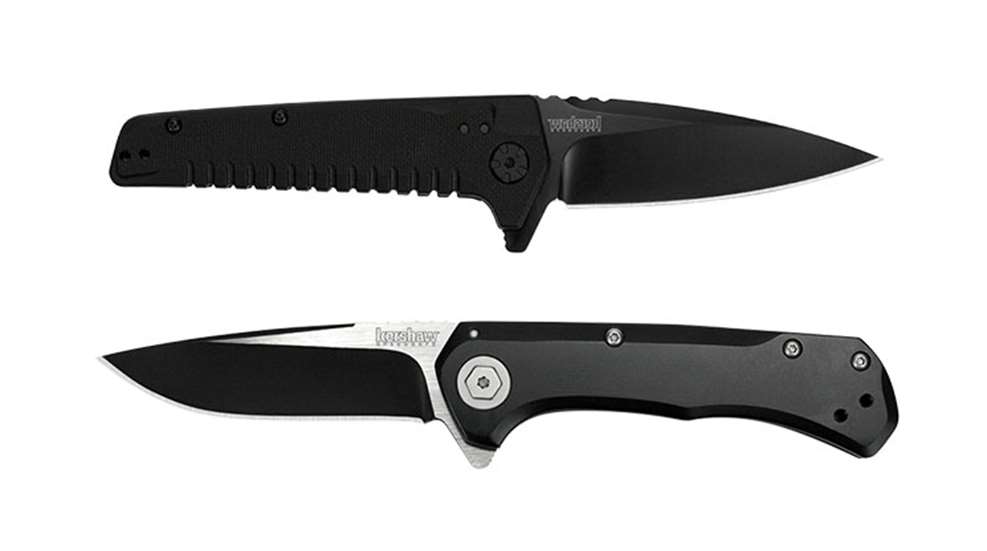 Kershaw, makers of high quality pocket, hunting and collector's knives, have added to their product list with the Kershaw Fatback and Showtime.
The Kershaw Fatback doesn't need to put down the doughnuts; it's called "Fatback" for a different reason. Its glass-filled nylon handle has extra texturing, or "fat", to ensure knife users will have a more secure grip.



The Fatback gives a lot for a little. The blade is made of 8Cr13MoV steel with a black-oxide coating. It's treated with Kershaw's precision heat treatment giving the blade long-lasting edge retention and strength. The blade is a modified drop-point with a dagger-like shape.
With one hand, knife users can smoothly open the Fatback thanks to Kershaw's SpeedSafe assisted opening. For knife carry, Kershaw drilled the handle to support their four-position pocketclip, so it can be carried at any angle. Its blade is 3.5 inches long, when closed the knife is 4.25 inches long and it weighs 3.6 ounces.
As for the "a lot for a little," mentioned earlier, the MSRP for the Fatback is $39.99.
Kershaw has also released the Showtime, a Todd Rexford design.
The Kershaw Showtime has a three-inch blade that features a two-toned finish: black-oxide on the grinds and satin-polish on the flats. The whole blade is made of 8Cr13MoV steel. The handle is also made of steel and coated with black-oxide. It's contoured for a solid and ergonomic grip, with a frame lock to ensure a secure lock up. With its deep carry clip, carrying is always discreet.



When closed the Showtime is four inches long and it weighs 3.7 ounces. The MSRP on this dashingly, good-looking knife: $47.99
Visit Kershaw for more information and to place an order.