by
posted on January 22, 2020
Support NRA Shooting Illustrated
DONATE
The rise in popularity of the 6.5 Creedmoor cartridge is undeniable. Since the release of the movie American Sniper in 2014, the 6.5 Creedmoor has climbed to stardom as the most popular centerfire rifle cartridge in the world. Maybe even more surprising however is that with this rise to illustriousness, the 6.5 Creedmoor has dragged a cartridge with it and inspired a new one, both of which are experiencing a surge in demand and sales. To cater to their customers by giving them what they want, Remington has a host of new centerfire rifle ammunition offerings for 2020 and what they all share in common is the use of a 6.5 mm/.264-caliber bullet.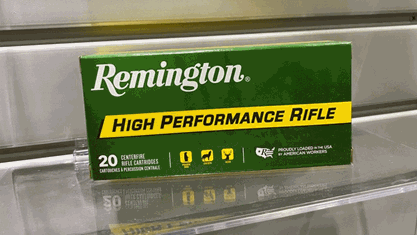 For starters, Remington is offering two new loads for the 6.5 Grendel. The 6.5 Grendel has been around since 2003; well before the introduction of the 6.5 Creedmoor. It has existed mostly as, what you might call, a cult-cartridge for those looking to extend their ballistic performance in the AR-15. Ammo availability has always been a detractor, but now with Remington offering a High Performance Rifle load that's topped off with a 120-grain Barnes Match Burner OTM bullet and another that's in the Premier Match line and utilizes a 120-grain BTHP bullet, members of the Grendel cult have more to choose from.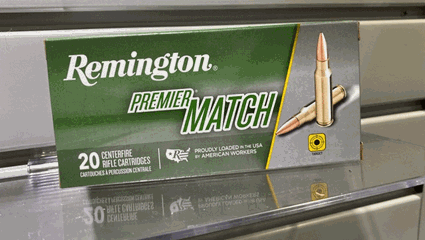 The 6.5 PRC rifle cartridge was introduced by Hornady 10 years after the Creed. Inspired by competition shooters looking for more velocity, the 6.5 PRC offers a great balance of trajectory and recoil. For the 6.5 PRC, Remington will be offering a 145-grain Premier Match load that also utilizes a Barnes Match OTM bullet. This new load in Remington's Premier Match line will retail for $40.00 per 20-round box.


But these new for 2020 other 6.5 loads does not mean Remington has forgotten about the 6.5 mm rifle cartridge that started the current 0.264-caliber craze. For the 6.5 Creedmoor Remington will be adding a 130-grain offering in their Premier Scirocco line. Though intended for hunting the Scirocco II bullet's bonded construction makes it ideal in many tactical applications. For more information visit remington.com