by
Shooting Illustrated Staff
posted on January 17, 2019
Support NRA Shooting Illustrated
DONATE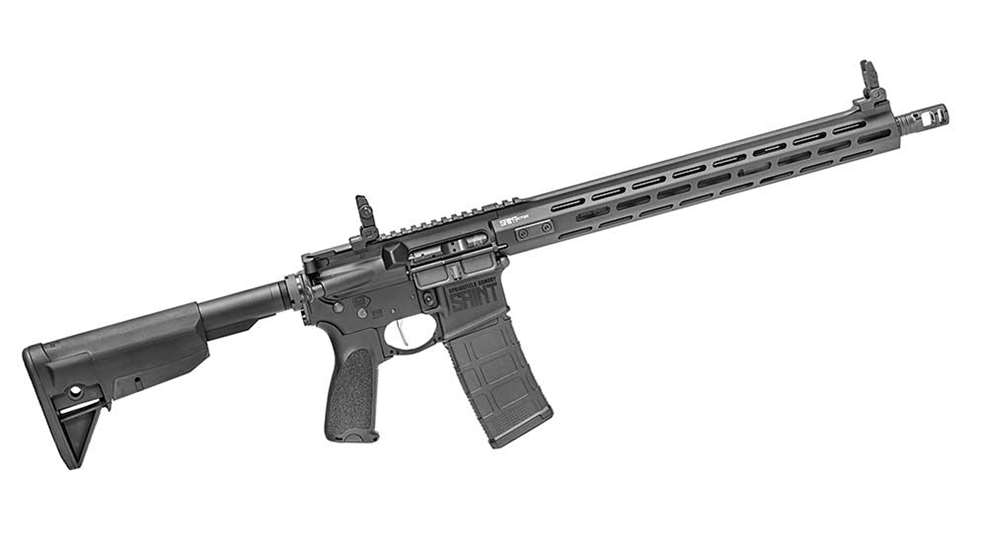 As one of the nation's most-popular firearms, ever-larger numbers of American shooters count on the AR-15 platform for a range of duties, whether it's range training, hunting and increasingly, home-defense use. Rather than buy an off-the-shelf AR you'll need to upgrade to your specifications,
Springfield Armory
built its new SAINT Victor series of AR-15s to offer consumers a home defense-ready platform straight from the box.
Both the upper and lower receiver halves, made from forged aluminum, on all Springfield Armory SAINT Victor guns are tightly bonded together with the company's Accu-Tite tension screw, which prevents the two pieces of the receiver from rattling and creating noise, a potential problem in a home-defense gun. Mated to the upper receiver is a chrome-moly vanadium steel barrel, which is finished with a Melonite surface-hardening treatment both inside and outside. This treatment not only protects the metal from corrosion, it also decreases friction and prevents carbon, lead and copper fouling from adhering to pores in the metal.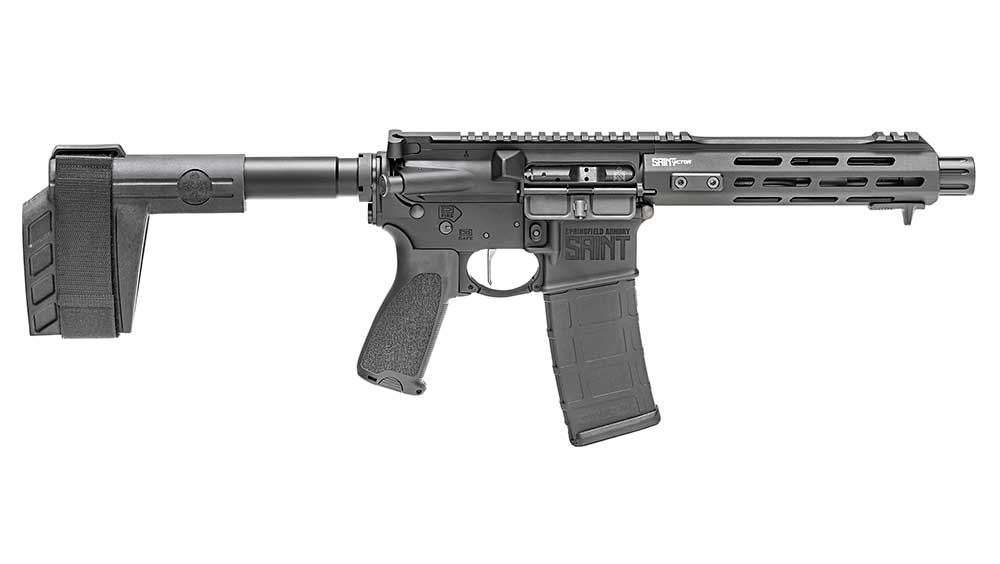 Each Springfield Armory SAINT Victor AR-15 features a low-profile gas block that's pinned into place to ensure that gas-block screws don't loosen and impact the dependability of your go-to defensive firearm. All Victor carbines are outfitted with a mid-length gas system, which lessens felt recoil and reduces wear on internal components compared to guns outfitted with more-common carbine-length systems. Those eyeing the pistol and SBR models in the SAINT Victor lineup will find pistol- and carbine-length gas systems, as well as adjustable gas blocks for fine-tuning gas flow with certain ammunition loads.
Rifles in the SAINT Victor lineup are equipped with spring-loaded, flip-up iron sights, a single-stage trigger with nickel boron-coated internal engagement surfaces and a specially designed muzzle brake that prevents the muzzle from climbing while also softening recoil. A staked castle nut and receiver plate also includes a quick-detach sling mount. Free-float handguards are also equipped on every SAINT Victor model, offering M-Lok attachment slots for added accessories.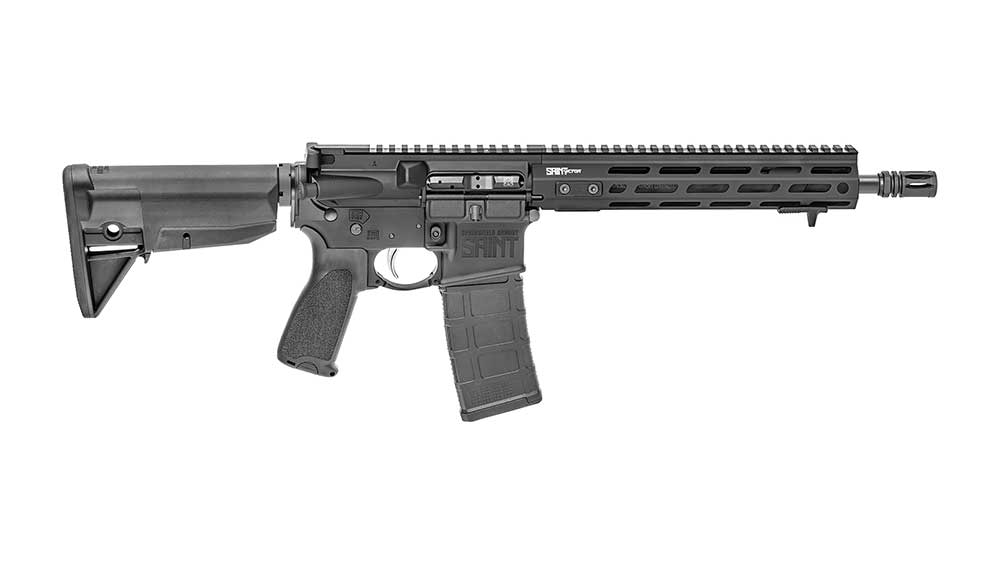 AR-style pistols, rifle and SBRs are included in the Victor lineup, as well as a California-compliant model equipped with a
Strike Industries
Featureless Grip and a
Magpul
MOE fixed stock. Two pistol models are available, each equipped with an
SB Tactical
SBX-K pistol-stabilizing brace. The Victor pistols can be had in 5.56 NATO and .300 Blackout equipped with 7.5-inch and 9-inch barrels, respectively. The 7.5-inch 5.56 NATO pistol is outfitted with the company's Forward Blast Diverter, while the 9-inch pistol features a standard A2 flash hider. An 11.5-inch short-barrel rifle model is also available in 5.56 NATO but is subject to NFA regulations.
Suggested retail pricing on the Springfield Armory SAINT Victor AR-15 lineup starts at $1,015.