by
Shooting Illustrated Staff
posted on August 29, 2019
Support NRA Shooting Illustrated
DONATE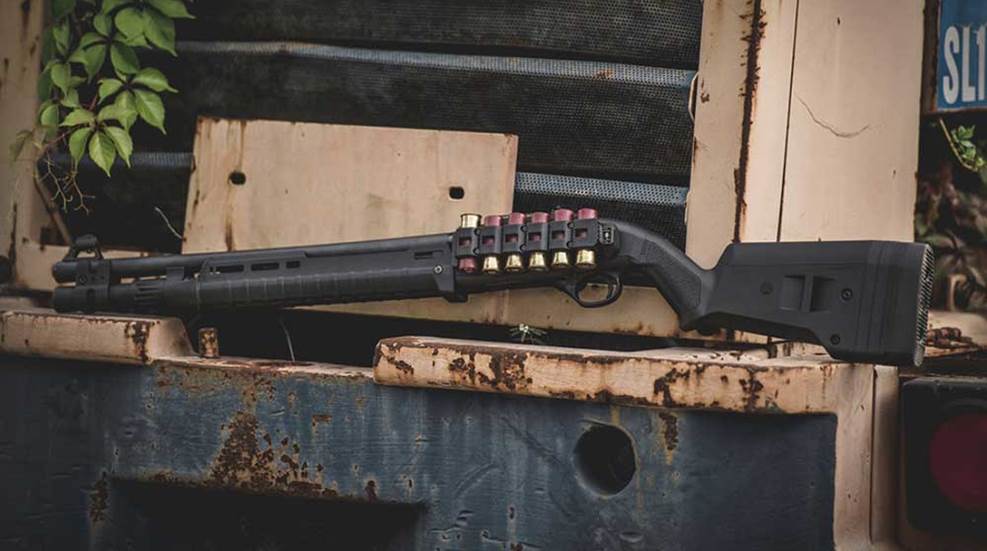 The Beretta 1301 was an exciting addition to the tactical shotgun world at its introduction, winning Shooting Illustrated's Golden Bullseye Award for Shotgun of the Year for 2015. Making a great fighting shotgun even better, Langdon Tactical has now released the next advancement in personal protection and home defense, the LTT 1301 Tactical Shotgun, which uses the Beretta 1301 Tactical's fast-cycling and easy-to-shoot action and takes it to the next level.

Out of the box, the Beretta 1301 Tactical has an excellent trigger and a fast-cycling action and also includes extended controls, making it an excellent tactical shotgun. However, Langdon Tactical realized that there was still room for improvement, and add more options to mount a sling, light or other accessories.  As the Beretta 1301 is imported and as such, is subject to federal arms restrictions, the capacity of the shotgun was limited to just five rounds. This, along with other features, created the perfect opportunity for Langdon Tactical to make a great shotgun even better.

Upgrades included on the LTT 1301 Tactical Shotgun include:

Aridus Magpul Zhukov Handguard
Aridus Industries Stock Adapter
Magpul Stock
Nordic Components Magazine Tube Extension Kit
Nordic Enhanced Magazine Tube Follower
Optional upgrades include:
Aridus Universal QDC Side Saddle
Aridus CROM Mount (Rob Haught Version)

Magazine capacity to the 1301 is increased to seven rounds via the clamped and flush-fitting tube extension. M-Lok mounting points for both flashlights and sling mounts are provided via the improved hand guard.  The stock also provides multiple sling-mounting points and makes short-stocking easier through improved ergonomics, including length-of-pull adjustment.

Four different models are available directly from Langdon Tactical, with prices starting out at $1,599. For more information, please visit LangdonTactical.com.