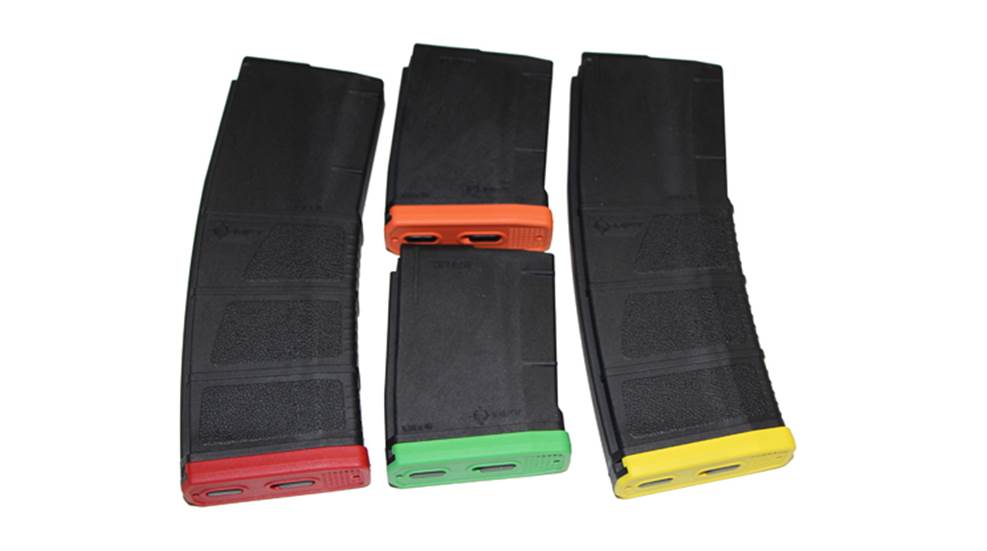 If you've got multiple magazines for any particular platform, you already know that you need to mark each magazine to identify potential problems. In most cases, a paint marker suffices, either with a dot-based system or simple numbers distinguishing one magazine from another.
But what if you have multiple calibers in the same platform? Or, even simpler, different projectile types for different ranges (like green-tip for outdoor ranges or frangible for indoor). In such instances, it behooves the shooter to have a quick method of distinguishing, say, 5.56 NATO from .300 BLK.
One possibility comes courtesy of Mission First Tactical in the form of its colorful floorplates. Whether you're putting red floorplates on magazines containing .223 Rem. (as compared to black for .300 BLK, of course) or using green to distinguish M855 5.56 NATO from indoor-friendly frangible rounds, being able to instantly recognize and discern different options is a good idea.
MSRP: $12.99 for package of 6. Available in red, orange, green and yellow.