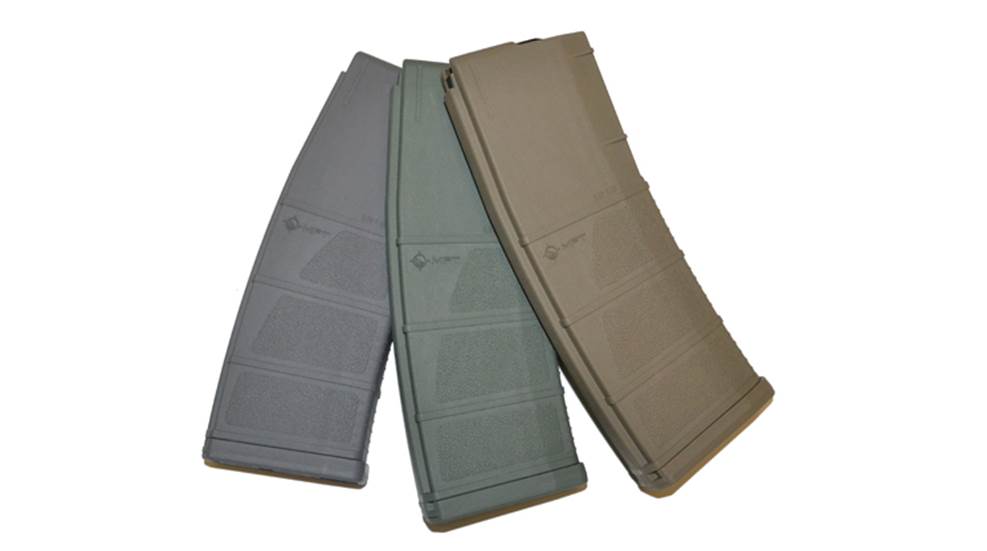 Mission First Tactical (MFT) introduced its polymer AR-15 magazines at SHOT Show in Las Vegas earlier this year. At the introduction, the magazines followed the Model T philosophy: "You can have any color you like, as long as it's black." We covered this new magazine earlier this year, and even ran a few magazines through an abbreviated field test.
The company has since diversified its portfolio of magazine color choices, offering OD Green, gray, Flat Dark Earth and what MFT terms "scorched dark earth," a slightly darker version of the more familiar FDE. All magazines have a stippled texture on the lower portion of the magazine (the part that extends out of the magazine well), low-profile front ribs and an oversize bolt catch.
The floorplate contains three interesting features not commonly seen on AR magazines: dual release tabs, a matrix for marking magazines and drain holes. The floorplate is flared to facilitate rapid removal from carriers (or certain magazine wells), and the magazine features a stainless steel spring and four-way anti-tilt follower.
MSRP: $14.99.