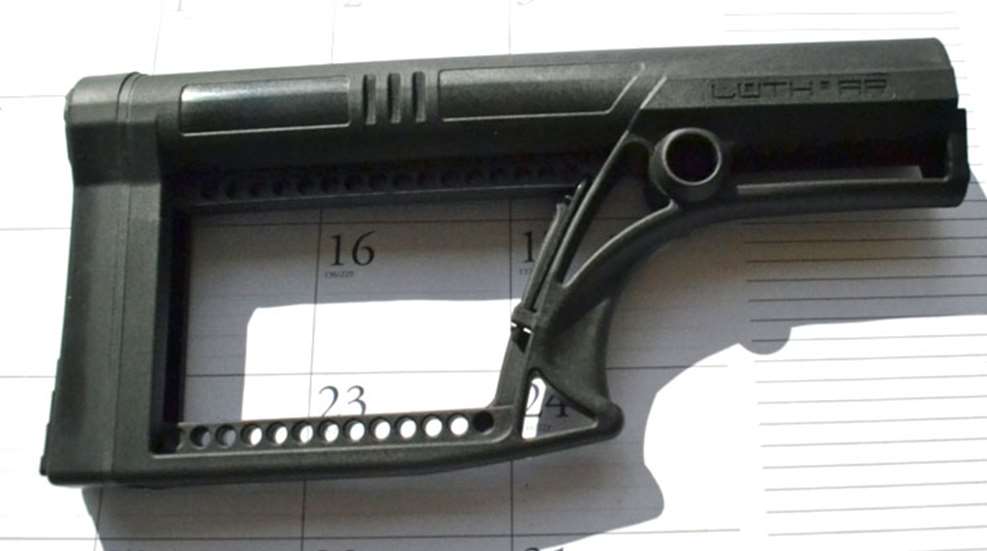 Okay, some items just grab your attention with the name alone. The Luth-AR Skullaton is just such an item.
Oh, sure, the "technical" name is the MBA-2, but that's nowhere near as cool as "Skullaton." Almost makes you wonder if an '80s cartoon villain is going to pop out of nowhere to promote it. But I digress.
What it is, mind you, is an ultralight, modular fixed stock for AR-15 and AR-10 rifles. Replacing the standard stock, it adds a butthook rest for benchrest shooters and the ability to add a cheekpiece and/or additional length-of-pull spacers to custom fit the stock to the individual shooter. Sling swivels are available but sold separately.
Weighing in at a mere 12 ounces, it is a perfect addition to a varmint rifle carried out in the field, a long-range rifle hitting the shooting mat or just your average AR-platform rifle looking for a custom stock at a price that leaves room for other accessories. Adding a really nice little touch, the hex key used to remove the buttpad for installation or addition of spacers has its own molded space inside the stock, so it's always with the Skullaton.
MSRP: $49.95, accessories are extra.