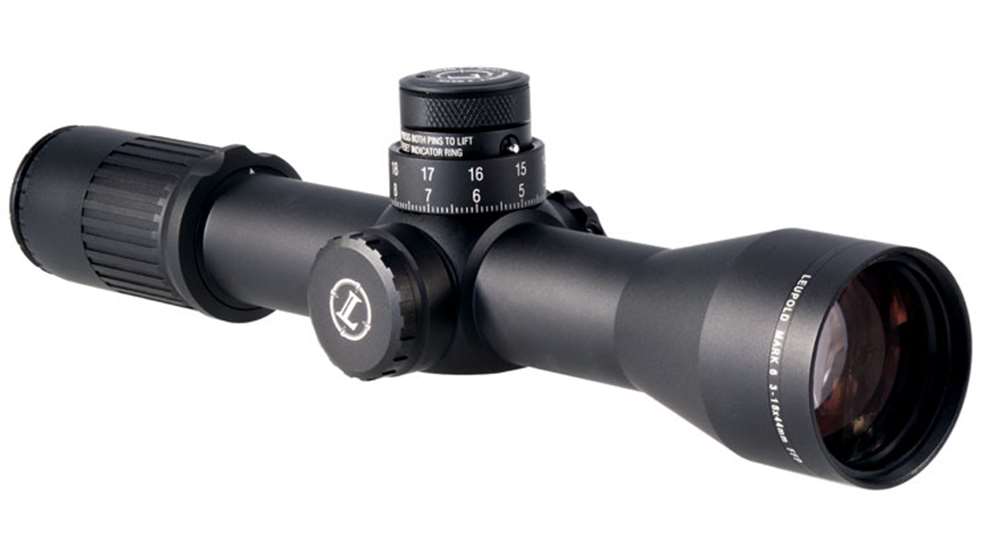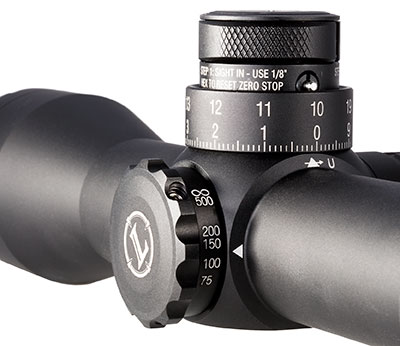 For many years, Leupold & Stevens of Beaverton, OR, has designed a host of fine optics for military applications. The latest is the Mark 6 3-18x44 mm M5B2. Leupold was awarded a $4,805,960 contract for the Mark 6 enhanced combat optical sight by the Naval Surface Warfare Center, Crane Division, in Indiana.
Setting a new standard for high performance in a small, lightweight package, the Mark 6 is just 12 inches long and weighs only 23.6 ounces, making the scope 20 percent shorter and 20 percent lighter than any other riflescope in this category. In addition, the Mark 6 series offers state-of-the-art features common throughout Leupold's tactical product line.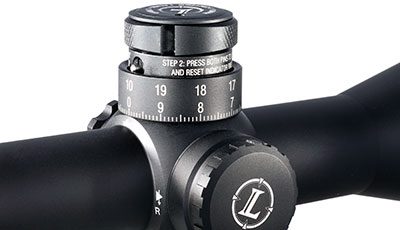 The company offers eight reticle options for the scope, and Leupold's Tactical Milling Reticle (TMR) was present on my test sample. Standard features on the Mark 6 include the Extended Twilight (XT) Lens System, which allows use in extreme low-light conditions just short of night. DiamondCoat, an ion-assist lens coating, provides for greater light transmission and abrasion resistance, exceeds military standards for hardness and offers unsurpassed durability.

A powerful 6:1 zoom ratio delivers crystal clear images from edge-to-edge throughout the magnification range, especially in the middle ranges. A first-focal-plane reticle makes range estimation possible at all magnification settings, which is ideal for tactical situations. Leupold's 6X erector system was engineered to provide consistently exceptional image quality across the entire visual field and throughout the entire zoom range, and I certainly found this to be the case. The Twin Bias Spring Erector System features beryllium/copper alloy leaf springs and 30 percent more holding force to withstand the most intense recoil and abuse.
Leupold's exclusive M5B2 locking adjustment unlocks when the turret is gripped to make adjustments. With a tactile revolution counter, one can confidently adjust windage and elevation while preventing accidental changes in the field. Adjust-ments are .1-mil per click, and the scope offers a large 20-mil range for elevation corrections and 10 mils for windage.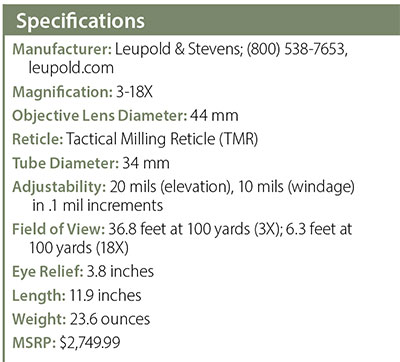 Built on a 34 mm main tube, the Mark 6 provides significantly more elevation and windage adjustment than 30 mm tubes. Its blackened lens edges reduce unwanted diffusion to provide better resolution, improved contrast and superior optical performance. The Mark 6 features Leupold's proprietary argon/krypton gas blend to nearly eliminate thermal shock and reduce diffusion of internal gasses, as well as making the internals waterproof.
The sample Mark 6 3-18x44 mm M5B2 demonstrated outstanding quality in shooting from 100 to 900 yards, with first-round hits a sure thing using a computer data application from Applied Ballistics. It's everything one could hope for from a riflescope, and then some.