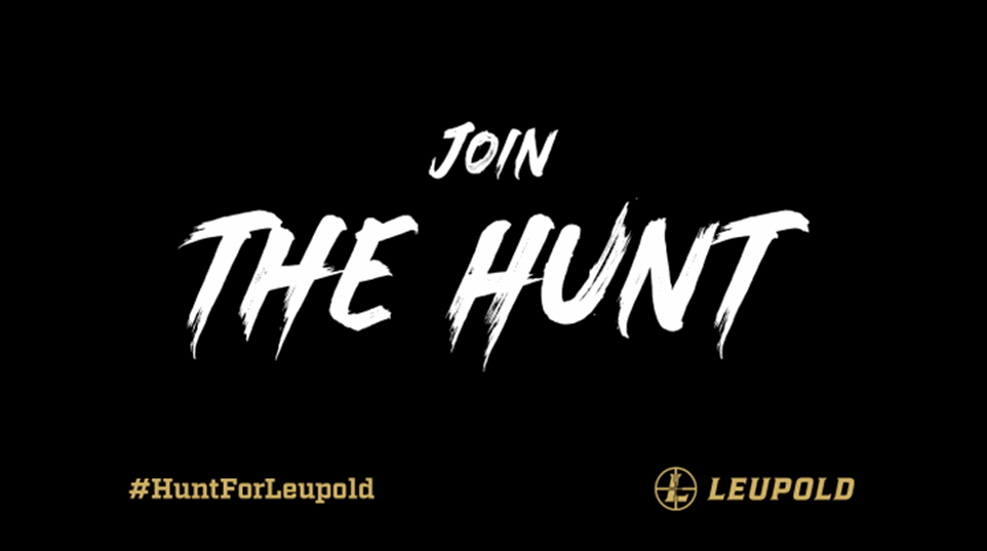 Leupold launched a new line of performance eyewear last week by "hiding" dozens of sets in publicly accessible areas throughout the continental United States. The company provided the GPS coordinates on its special "The Hunt" web page to get you close, and finding a set meant they were yours to keep. The glasses aren't even on sale yet.

"The Leupold Core are the most diehard hunters and shooters in the world," said Shane Meisel, director of marketing for Leupold. "With 'The Hunt,' we're offering them a chance to own a pair of our performance eyewear months before any models are available to the general public. Get out there, have some fun and get your hands on a set before they're gone."
Leupold worked with industry insiders to hide these special performance eyewear kits, which are housed in Pelican Personal Utility Ruck Cases. The GPS coordinates were revealed on Jan. 8, 2020. When a kit was found, searchers were encouraged to post a photo of themselves with the new performance eyewear, geotag it and comment using the included "FoundMe" code so Leupold can mark the pair as found. According to the website, all sets have been found.
The included performance eyewear are designed, machined and assembled in the United States. Lightweight, rugged and clear, they are built to outperform in the harshest conditions. Five styles will be available to the public in spring 2020. All share numerous top-of-the-line features like infused polarized lenses, which eliminate glare and keep your eyes fresh whether you're on the water or in the field. Leupold's Guard-ion hydrophobic coating sheds dirt, water and fingerprints for a clear, crisp image, while Diamondcoat-hardened lenses reduce surface scratches. Daylight Max technology, meanwhile, provides UV protection for optimal performance in bright conditions. The entire performance eyewear line is made from lightweight, ballistic-rated materials and ships with scratch-resistant polarized lenses as rugged and clear as the Leupold's award-winning sporting optics.