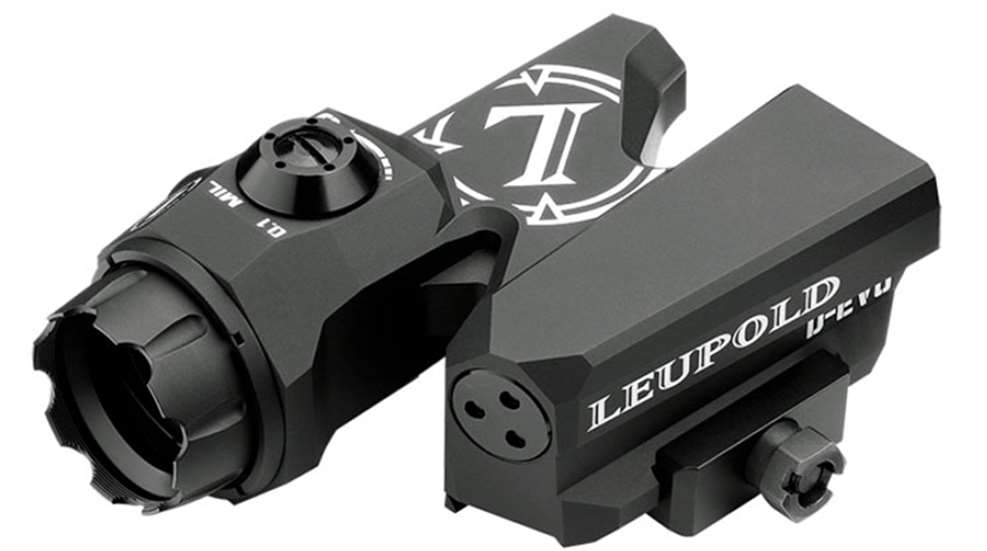 Generating quite a bit of buzz at SHOT Show 2015 is the http://www.leupold.com D-EVO riflescope. Standing for "Dual-Enhanced View Optic," the D-EVO is a fixed-power (6x20 mm) riflescope that attaches inline with a standard red-dot scope or holographic sight.
It requires no major adjustment of viewing angle or shifting the position of the rifle to change from the forward nonmagnified sight to the 6X D-EVO. The tube of the D-EVO is offset from the top rail (and no, it does not allow you to shoot around corners, despite what the internet might say).
In use, the D-EVO has a slight viewing shift required to transition from the D-EVO scope to a red-dot sight, but that shift is not significant. No more need to tilt the rifle 45 degrees or prairie-dog over the magnified optic, one needs only to shift the field of vision very slightly.
MSRP: $1,874, available in the first quarter of 2015.