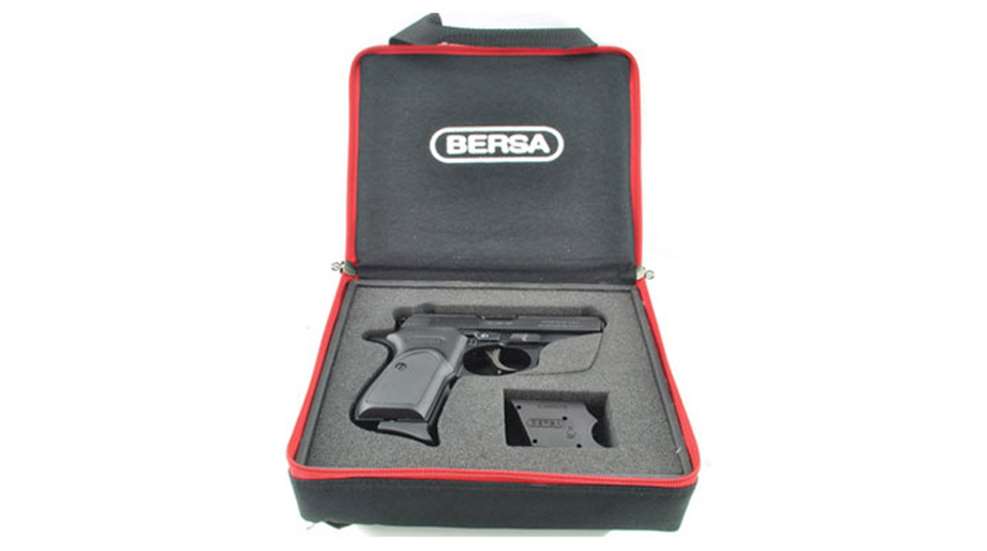 LaserLyte CK-MS lasers are made from a durable, glass-filled nylon making the laser lighter and absolutely corrosion proof. The batteries now used in the CK-MS are two A76 batteries, again, less batteries also keeps the unit lighter.LaserLyte CK-MS Features include:Quick-mountAmbidextrous, ergonomic switchProgrammable laser, constant or pulse modeAuto-off
The Bersa .380 Thunder is Bersa's best-selling model, easily appreciated for its accuracy, reliability, versatility all built on a lightweight, compact design. Now the two most popular brands for concealed carry pistols and pistol lasers are together in one convenient package for only $420.00.
LaserLyte® CK-MS Specifications:
Compatible Firearms: Bersa® Thunder .380Power Output: Class IIIA, 5mwLaser module: 650nmBatteries: two A76 batteriesBattery Life: 5 hrs. constant on, 10 hrs. pulse mode (normal usage*)Weight .77 ounces/24.00 gramsLength: 2.25 inches/57.24 mmWidth: .69 inches/17.64mmHeight: 1.54 inches/39.22mmRange at Night: 500 yd., 457.2 m
*Normal usage is defined as one minute on and one minute off. This test mimics actual usage where the unit is turned on and off and the battery is given time to automatically regenerate.
Bersa® .380 Thunder Matte Black Specifications:
Action: DA/SACapacity: 7 + 1Barrel Length: 3.5"Weight: 20 oz.Length: 6.6"Height: 4.9"Width: 1.3"
LaserLyte CK-MS Bersa Thunder Package:Part Number: T380MLLKITRetail Price: $420.00
The Bersa CK-MS Package is now shipping to distributors across the country. Check with your favorite dealer to order. For more information, visit www.laserlyte.com and check us out on Facebook. To find out more about Bersa, visit www.bersa.com or the Bersa Facebook.