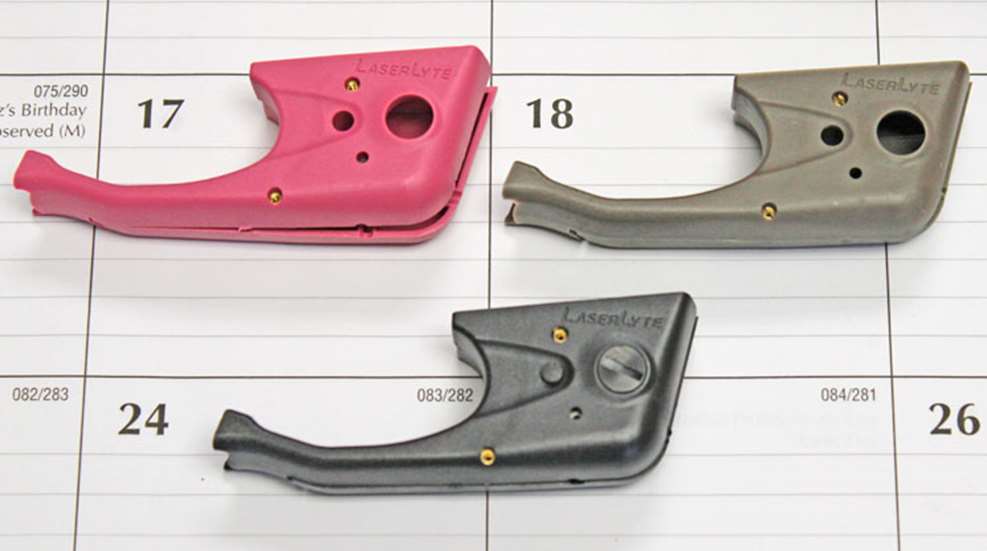 For fans of SCCY's pistols, adding a laser to your pocket 9 mm handgun just got a little bit easier.
[caption id="attachment_36411" align="alignright" width="300"] With colors to match most frames, the LaserLyte SCCY laser melds form and function.[/caption]
LaserLyte now offers the SCCY Laser sight for both the CPX-1 and CPX-2 pistols. It attaches to the trigger guard and is activated via ambidextrous buttons just outside of the guard, where one's trigger finger rests when not ready to fire. Running on three 392 batteries (three included, three installed), run time is estimated at 5 hours continuous on, 10 hours pulsing.
Whether you have a black, tan or pink frame for your CPX-1 or -2, LaserLyte's laser unit is ready to go. Three interchangeable housings can enclose the laser unit with, literally, the turn of a single screw. Remove the laser unit, place in appropriate color-coded housing, voila! Instant laser sight.
MSRP: $104.95.