by
posted on April 22, 2011
Support NRA Shooting Illustrated
DONATE
The Taurus Judge has seen phenomenal sales success, for a number of reasons. Taurus executed an excellent marketing campaign—the commercial with the attractive, professional-looking woman whacking melon-headed bad guys is cool. And there's no doubt the Judge meets the perceived personal-protection needs of a large portion of the population. Plus, a shotgun/revolver just sounds wicked.
I'm not going to delve into the pros and cons of the Judge. Instead, lets look at the ammunition folks are loading in a Judge for protection. The gun can shoot .410-bore shotshells or .45 Colt cartridges.
There's not an overly wide selection of defensive ammunition for the .45 Colt. Because of the excessively long chamber the bullet must traverse before it jumps the gap between the cylinder and barrel, and because Judge barrels are short, expect velocities to be lower than advertised. Those handloading .45 Colt ammunition will find faster-burning powders work best because of the long cylinder. Also, use only standard-velocity factory or handloads in a Judge. Standard-pressure .45 Colt loads and .410 shotshells generate less than 14,000 psi, while some .45 Colt +P loads generate more than 20,000 psi.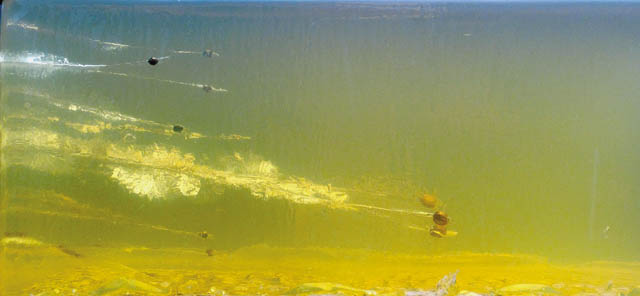 To get an idea how several loads perform in the Judge, I worked with Michael Cyrus of Cross Outdoors to test them in 10-percent ordnance gelatin. Cyrus is in the process of finalizing his own Judge ammo. Using a Judge with a 2 1⁄2-inch cylinder and a 3-inch barrel, we tested the Cross Outdoors prototype Cross Force Judge load, a Speer Gold Dot .45 Colt load, a conventional .410 shotshell and Winchester's new PDX1 load.
Speer Gold Dot ammunition generally performs very well in every caliber, and there were no surprises here. Its 250-grain, .45 Colt load produced a muzzle velocity of 705 fps. In the ordnance gelatin, the bullet penetrated 12.5 inches and expanded to .78 inch. Accuracy at 15 yards was good.
The prototype Cross Force load is loaded in a .45 Colt case, but will not chamber in .45 Colt revolvers because of its length. It is specifically designed for the Judge's longer cylinder—the bullet is almost as long as the case and the hollow point is an incredible .92 inch deep. In gelatin, this four-petal bullet penetrated 10 inches and expanded to a shocking 1.2 inches.
Because they limit penetration concerns in a home-defense setting, shotshell loads with small-sized shot are worth considering. Multi-projectile loads rely on multiple bullet paths, as opposed to expansion, for wounding. Remington's 2 1⁄2-inch, 1⁄2-ounce, No. 8 shot .410-bore game load produced a muzzle velocity of 1,180 fps. Penetration ranged from 3 to 5 inches. At near-contact distance the gelatin showed massive cavitation.
Several companies now offer specialized Judge shotshell loads. Remington's version is loaded with four, tungsten-bronze 00 pellets and Federal Premium's Personal Defense .410 load is filled with No. 4 shot. Winchester took a different approach. In its PDX1 shotshell load, the company uses 12 copper-plated BBs behind three copper-plated, .43-caliber discs that weigh about 68 grains each. The PDX1 load offers two levels of penetration. When fired from a distance of 6 feet, the three discs penetrated to 13 inches and the BBs to around 6, producing a wound pattern about 4 inches in diameter.
What's the best Judge load? It depends. Conventional, single-bullet .45 Colt loads offer more precise shot placement. The Cross Outdoors specialty load is just one bullet, but it makes a hole the size of two. Standard .410 shotshells are devastating at near-contact distance and offer a 12-inch or smaller pattern inside 6 feet. Penetration, however, is shallow.
With Winchester's PDX1 load, I kept at least two of the large discs on a silhouette target, even out to 20 yards. At 7 yards and closer, all three discs impacted the target within 1 inch or so of each other.
From the standpoint of follow-up shots, recoil is important and the multi-projectile loads were a handful. Another problem with any shotshell is, much past a few yards, some of the shot will miss the bad guy and who knows where it might end up.
Maybe the best approach is to load a mix of ammunition. Dangerous-game hunters often take a similar approach by loading a soft-point bullet in the chamber and solids in the magazine. After all, if you're attacked by some junked-up freak, it will be a dangerous situation.