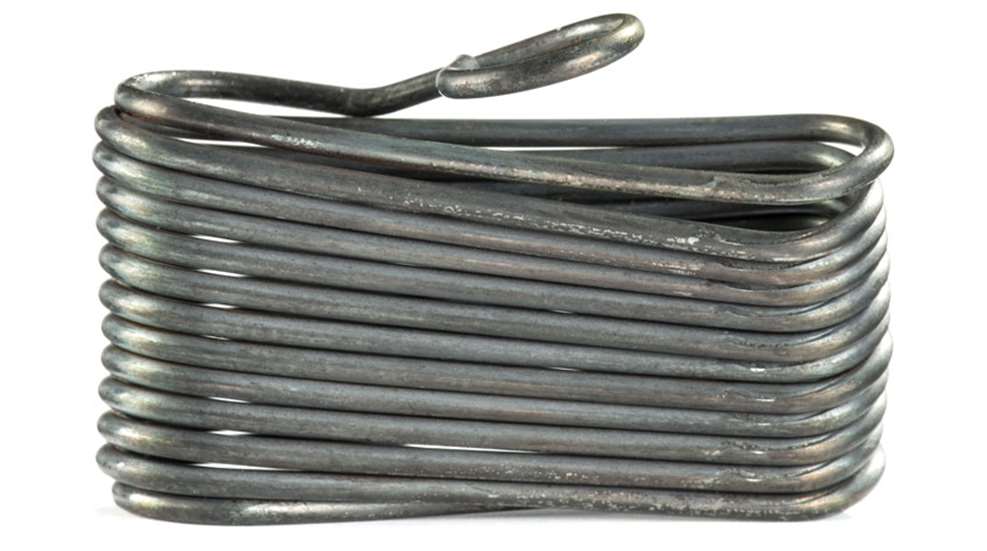 Even when kept fully compressed, a magazine spring will retain its energy long past the operational life of the ammunition.
I have been trying to get a definitive answer as to the recommended time limit that a magazine could or should be kept loaded. I have contacted Smith & Wesson and Magpul, whose magazines I have, as to get their take on the question and their recommended best practices. I got two entirely different replies, which makes me wonder if there is a standard for this or just someone's opinion. I have also viewed several YouTube videos on the subject, which provided opinions but no clear answers. What is your opinion?  
W.J. McShane, Ph.D.
This is one of those subjects that is much discussed with lots of opinions, a little experience and very little hard evidence. I'll touch on each of these and you can weigh each on its own merits.
I thought it fitting to contact some of my friends in the industry, both from an engineering and customer-service perspective. As I suspected, the answers I received were as varied as the number of people to whom I talked.
I called four different people in four different departments at one of the major manufacturers with whom I have a close relationship and received four different answers. They ranged from the magazine could remain loaded indefinitely and still function fine when and if the time came to use them, to a long, complicated regimen of exercising the spring by partially downloading the magazine periodically to different levels so the spring wouldn't take a set to a specific position because of the number of rounds loaded in the magazine.
Although personal experience isn't particularly comprehensive or all-encompassing, I'll cite a few relevant to the question.
A colleague of mine bought an estate collection of firearms, which included a pristine (and loaded) 1911 that appeared unfired. The magazine was determined original to the gun and the ammunition had a 1917 military headstamp. All seven rounds in the magazine fired and the magazine worked flawlessly in another 1911. It is likely the magazine had been loaded for over a century before it was put to the test. I personally have fired magazines that have been loaded for more than three decades without issue.
Years ago, an article was published in one of the gun magazines by an aerospace engineer, whose name escapes me. He tested Glock, SIG and perhaps some other brands as well, for magazine-spring quality and longevity of compression. In the article, he went into detail as to the material aspects of the springs and how their ability to do work degraded minimally under compression and over time—with the end result being that with all the variables factored in—it would be hard to find a definitive answer. He did intimate that modern magazines of quality manufacture could be left loaded for the expected life of the ammunition that they contained.
This brings us to some of the variables that will help to answer your question, and perhaps add a few more things to think about. Some ammunition manufacturers recommend rotating service-related ammunition as little as every six months. By following that guide line, magazines would remain fully loaded a maximum of six months before being unloaded and reloaded.
Environmental conditions of temperature, moisture, exposure to chemicals or sunlight, not to mention vibration or impact, can affect the magazine and ammunition contained within. How the magazines are stored and maintained can make all the difference as to whether they work or not, regardless of the spring's ability to do work. A magazine full of lint from carrying concealed or full of dirt from being dropped on the ground cannot be expected to be totally reliable because of the increased friction internally limiting the spring's ability to function as designed. Contrary to what some believe, magazines used for personal defense or by an armed professional should be maintained every time the gun they are to be used in is maintained to ensure maximum operational readiness.
My opinion, regarding your question, comes from my direct experience in the military, as a competitive shooter and as an industry professional. When using quality magazines with quality ammunition, stored and maintained properly, you can leave them loaded as long as you want to without any reservation.