Earlier this month, we were invited to tour the SilencerCo facility in West Valley City, UT. It's a large, modern facility (SilencerCo moved in a little over a decade ago) with approximately 200 employees. Suppressors are serious business: There's two shifts running to meet the need for suppressors and related equipment (mounts). The factory looks like pretty much any serious industrial manufacturing facility, with CNC machines throughout, separate QC and R&D spaces, and dedicated, knowledgeable employees. Walking through the plant, it's clear the folks working there are proud of what they do and believe in their products, and camaraderie is strong - one couple was even married right on the manufacturing floor.

From the selection of bar stock for each suppressor or mount, through the complex machining needed to produce all components, all the way through the oxide treatment of the final product, every step of the process has a human counterpart. Initial machining is checked immediately, for each unit - SilencerCo feels it is more important to catch any deviations from spec immediately rather than waiting until the end of a run to find out that a particular batch has edited out of specifications. Attention to detail on this level adds some time to the manufacturing process, but results in a finished product as close to engineering perfection as can possibly be achieved. In fact, the tolerances are so tight—down to the ten thousandths—that specialized equipment capable of measuring into the hundreds of thousandths is required to inspect certain components.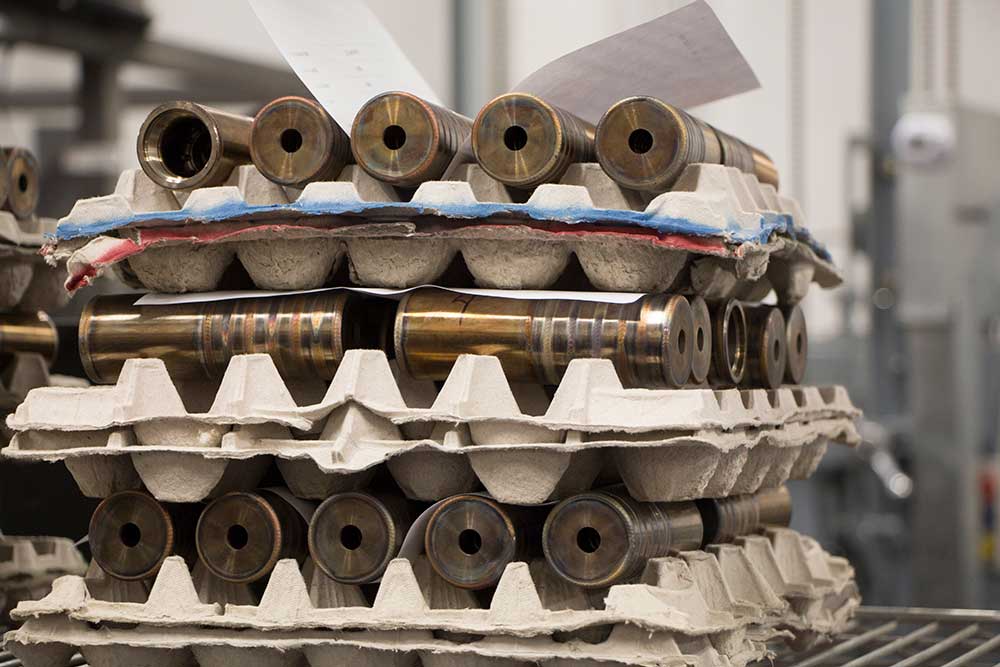 It's tempting to think of suppressors as cylinders with magic inside that simply make guns quieter - and this is precisely due to innovators like SilencerCo that have gone to such extreme lengths to ensure the products it manufactures are of the highest quality. From the exact arrangement of the baffles, to ensuring proper lockup with quick-detach mounts all the way through keeping concentricity throughout a unit that might have interchangeable end caps or removable middle sections, it's clear that the folks at SilencerCo have done the homework needed. Each suppressor leaves the factory with a lifetime warranty, and the pride in announcing to our group that average turnaround time was less than 48 hours was palpable. We were told that, most often, a suppressor will spend more time in the hands of the courier than actually at SilencerCo, and it's not hard to see.

As a side note, SilencerCo notes on its webpage that "Our industry-leading repair turnaround even warranties stupid…once." The company isn't kidding—they've repaired or replaced suppressors that have taken incorrect calibers, suffered improper attachment and other, ahem, end-user malfunctions. When you buy a SilencerCo suppressor, you get one mulligan. Screw up more than once, you're going to pay, but an honest mistake won't cost you. That's not only belief in the product the company makes, but customer service at the highest order.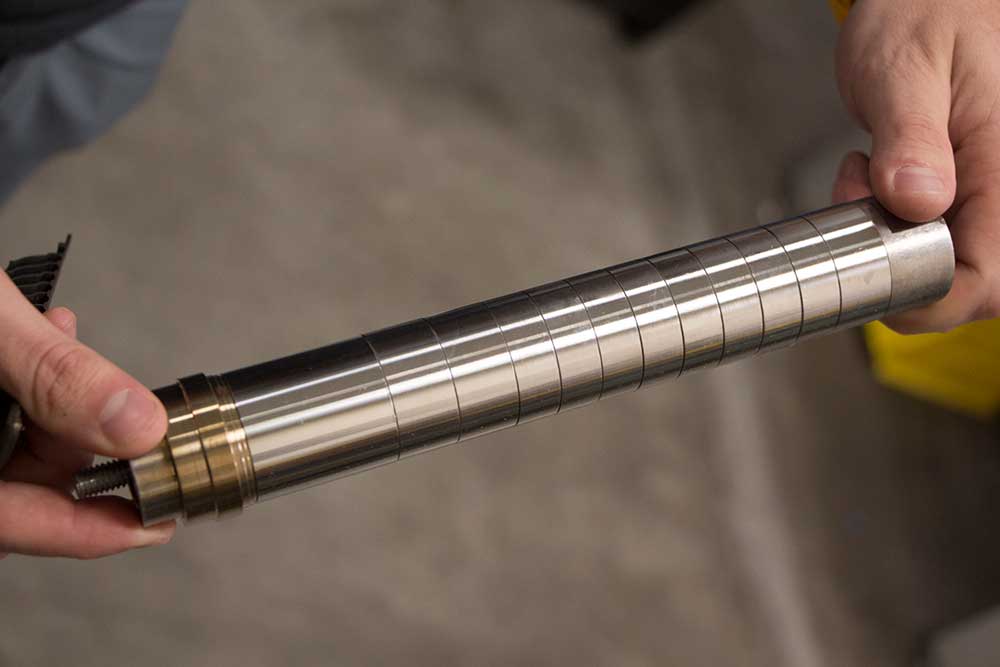 Often, when talking about something like a suppressor that seems simple on its face, it's tempting to dismiss the hours, weeks and years of engineering and design that go into an amazingly complex device. "How can they charge a thousand bucks for a metal tube?" is a refrain common to comments on suppressor articles and social-media posts. While it's tempting to agree, when you see the intense engineering, manufacturing and quality control that goes into this seemingly simple "can," it becomes much clearer that the price reflects the reliability and durability SilencerCo has spent nearly a generation carefully crafting and molding.

After the factory visit, we had a chance to try some suppressors out during an afternoon on the range. SilencerCo has access to a local 1,000-yard range, so we tried our hand at targets both near and far. Two separate ranges ran: one for pistols and rimfire rifles and one for centerfire rifles. There were bolt-action and semi-automatic offerings for both areas, but with one really neat addition on the centerfire area: two suppressed lever-action rifles. As a testament to the company's attention to detail, all red-dot sights were zeroed (25 yards for pistols, 100 for rifles) and all magnified optics were spot-on at 100 yards, with dope cards for 100-yard increments out to 1,000 yards. Having been on more than a couple shoots where the range firearms were not properly sighted in, this was a welcome and happy thing.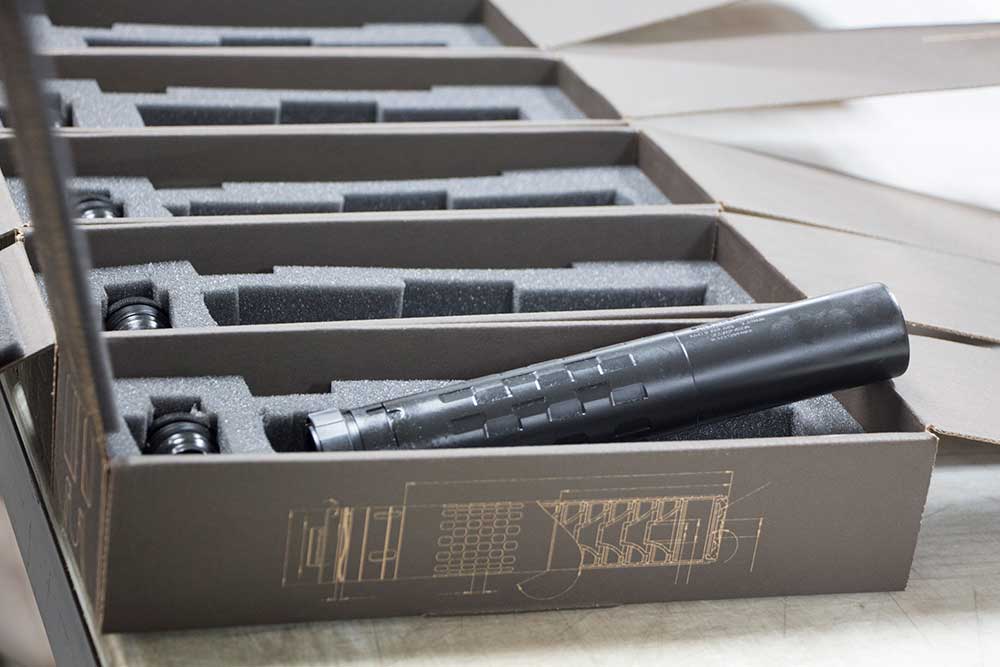 On another side note, even on an open-air outdoor range all participants chose some form of hearing protection. Even on the rimfire side, we chose the extra protection to keep tinnitus at bay—despite what the media and Hollywood would have you believe, suppressors only bring the noise down to a "hearing-safe" level. This means that a single shot fired without hearing protection will not cause permanent hearing damage—not that the round will be fired in complete silence. There were a handful of bolt-action rifles with subsonic .22 LR rounds that made less noise firing than the round impacting the steel target, but for the most part, you want to keep some form of hearing protection on, even with a suppressor.

At the end of the day, the sound suppressor is yet another piece of standard safety equipment available to the modern shooter. SilencerCo is one of the giants in the industry, and after having seen the impressive facility it's clear they plan on improving on an already stellar reputation. Several new SilencerCo suppressors will be unveiled later this year, so stay tuned to Shooting Illustrated for more information.