The EVO from High Threat Concealment (HTC) isn't just one holster, but many. It can be worn as a belt holster, IWB or in the appendix position, and the conversion isn't difficult. Simply change out or reconfigure the attachment hardware, and with a few screws you are ready to go.
The EVO Holster is vacuum-formed using an aerospace grade high-impact thermoplastic design. It can withstand extreme cold or heat and is long-lasting and durable. Each holster comes packaged with fold-over belt clip and a set of two closed belt loops for cant and ride height adjustment. Additionally a custom tensioner, that can change the tightness of the holster with the turn of a screw, comes with each EVO Holster.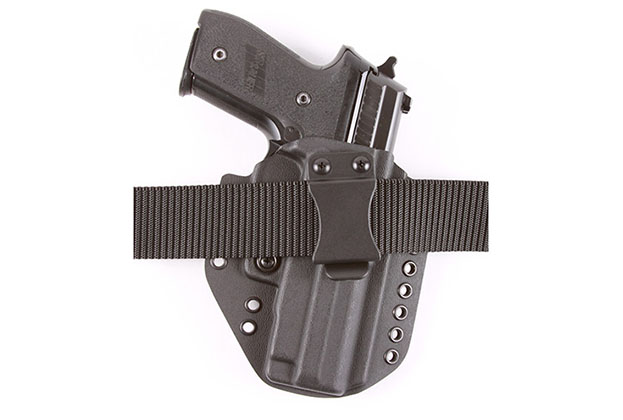 The EVO Holster is available for many popular Glock and Sig Sauer P-series pistols, and customers can choose holster hardware to match their belt width (1.5 or 1.75 inches) or a kit that includes hardware for both belt sizes.
Visit HighThreatConcelament.com for more information and to place an order.