High Threat Concealment's (HTC) new Low Vis Battle Belt was designed for the prepared citizen, officer on duty, a competitor in a defensive shooting course and more. The belt conveniently organizes firearms, firearm accessories and other personal protection tools.  
While remaining secure and comfortably attached to a belt or under belt users can fasten a holster, insert a double-handgun magazine, slide in two rifle magazine pouches (AR and AK models available) and still have room available for an individual medical pouch and radio. The PALS webbing on the Low Vis Battle Belt also allows users to attach just about anything they think they will need. Additionally the Low Vis Battle belt works in conjunction with many other HTC belts.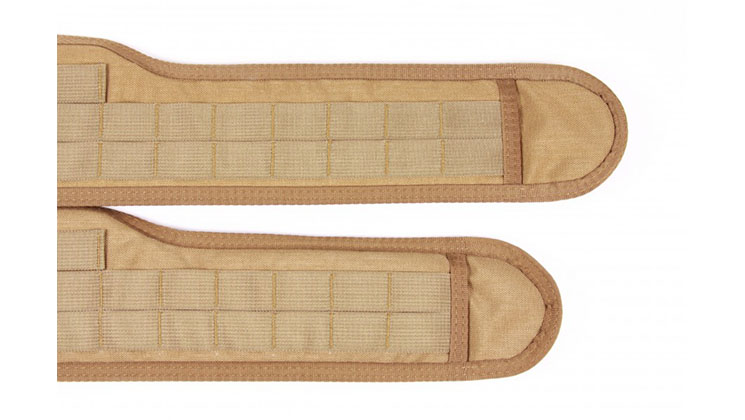 "Our new Low Vis Battle Belt weighs less, rides closer, and packs neater than conventional battle belts. We wanted a solution that provides more than simple EDC, but doesn't require its own seat in the car," said Adam Garrison, chief operations officer of High Threat Concealment.
The Low Vis Battle Belt creates a slimmer profile when locked into an under belt with a quick-attach system, yet it can still be worn as a traditional battle belt when combined with the included neoprene microgrip belt liner.  
HTC has Low Vis Battle Belts available in black or coyote tan, and can be purchased as an add-on for those customers already running a low profile system or other HTC equipment.
MSRP $105.