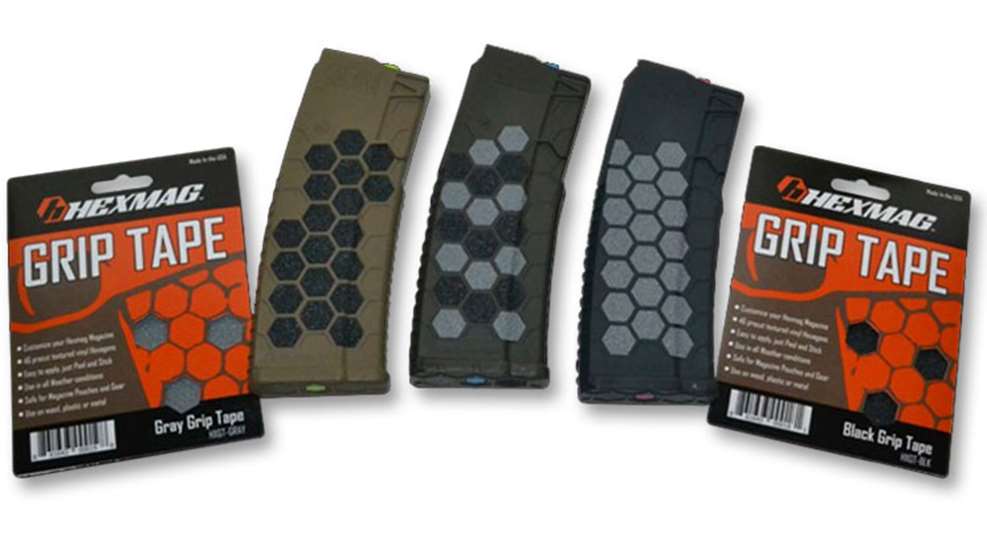 We've covered the polymer AR-15-style magazines from Hexmag previously, but here's an interesting add-on. Hexmag's Grip Tape comes as a sheet of 46 pre-cut, textured vinyl hexagons designed to fill in the hexagonal pattern on the magazine to enhance purchase.
Whether you're doing it to get a better grip, to help distinguish one magazine from another or just because it looks cool, the grip tape allows a more solid grip when recharging magazines. While the Hexmag AR magazines do drop free, making sure that the fresh magazine is properly seated is best accomplished with a push-pull motion, where the magazine is inserted into the magwell until seated, then a quick pull to confirm. Having a little extra to hang onto, even just a vinyl hexagon, ensures proper operation.
And it doesn't hurt that it makes for a distinctive magazine that's going to be easy to tell apart from the others at the range, of course.
MSRP: $9.99 per sheet, available in gray or black.