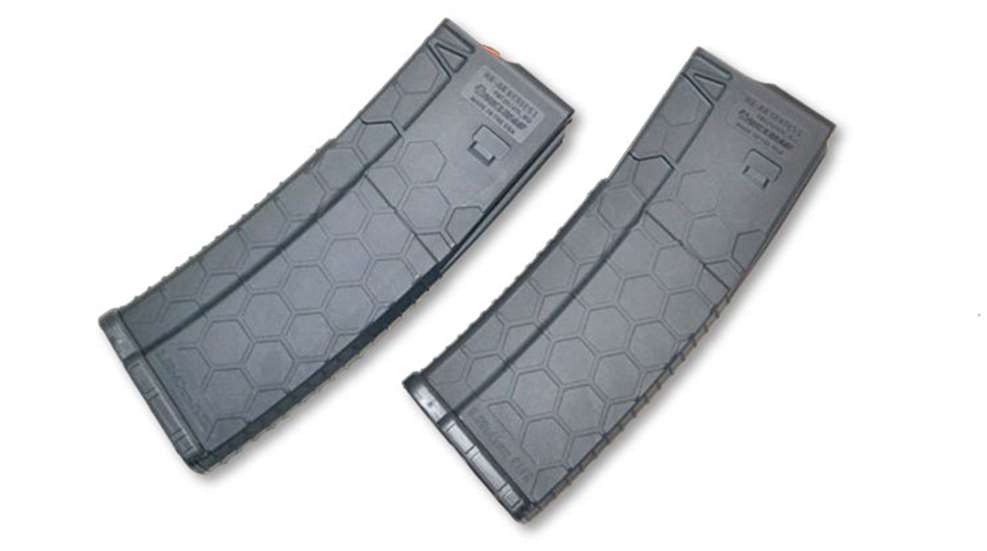 We've discussed the polymer AR-15 magazines from Hexmag previously here at Shooting Illustrated, but the company has come out with another variation on the color scheme: Dark gray.
While we've known that gray is the new black for a while, it's been slow in catching on in the tactical world. It appears to be gaining traction, as these Hexmag magazines join items from Mission First Tactical and Magpul in a gray hue. 
As the relative newcomer to the AR-15-style magazine party, Hexmag differentiates its products from competitors in two ways. First, the HX30 magazine has hexagonal geometric shapes molded into the outer body for assistance in purchase when seating magazines. Second, these magazines have different-color followers and latchplates.
MSRP: $14.99, available in gray, black, flat dark earth and OD green.