by
Shooting Illustrated Staff
posted on October 1, 2016
Support NRA Shooting Illustrated
DONATE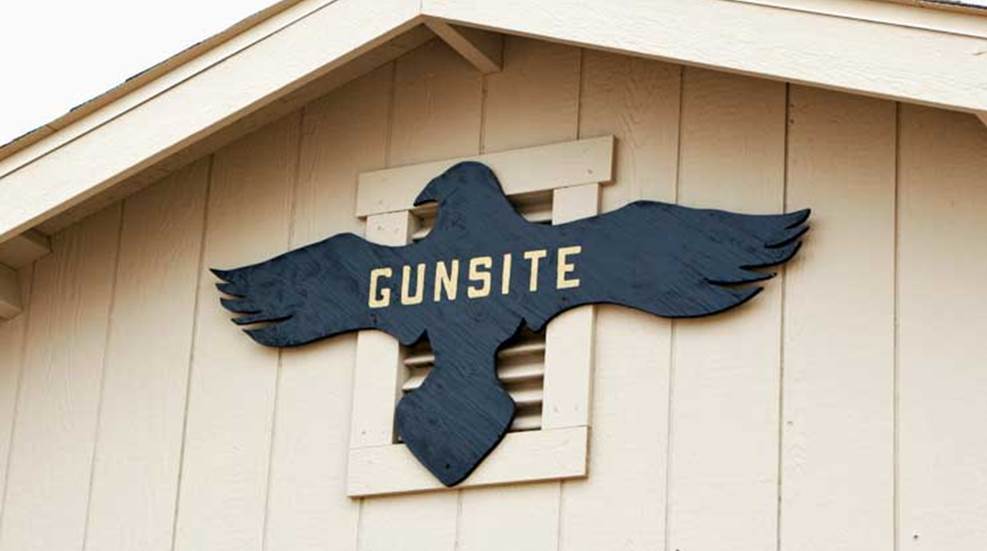 Gunsite Academy
celebrates its 40th anniversary on Oct. 1, 2016. The academy was founded by Lt. Col. Jeff Cooper in 1976 as the American Pistol Institute.
When it was first founded, the American Pistol Institute had two ranges and one live-fire shoot house on 160 acres of land in the high Sonoran desert. Today, the academy has expanded to include more than 20 ranges and simulators across 2,800 acres.
Col. Cooper was a firm advocate of what became known as the "modern technique of the pistol." Elements of this technique were drawn from Cooper's preference for large-bore semi-auto pistols. In particular, Cooper was a fan of the M1911 pistol and the .45 ACP.
Cooper also taught the basics of a combat mindset and developed a color code to illustrate readiness. White was unprepared and unaware. Yellow was a state of relaxed alertness and is considered the minimum alertness required to carry a defensive handgun. Orange means that a specific alert has been identified. Red is when all the criteria for the use of deadly force have been met, and a fight ensues.
Current owners Buz and Sonja Mills bought Gunsite Academy in 1999 and made numerous improvements to the site, including expanding the acreage, upgrading roads and adding new ranges named after Medal of Honor recipients.
Today, Gunsite Academy offers modern facilities, large classrooms, a pro shop and a full-service gunsmith on the grounds. Campgrounds with a pavilion, laundry facilities, hot showers and RV hookups are available for those attending classes at the school.
The academy is located just west of Paulden, AZ, which is two hours north of Phoenix, AZ.