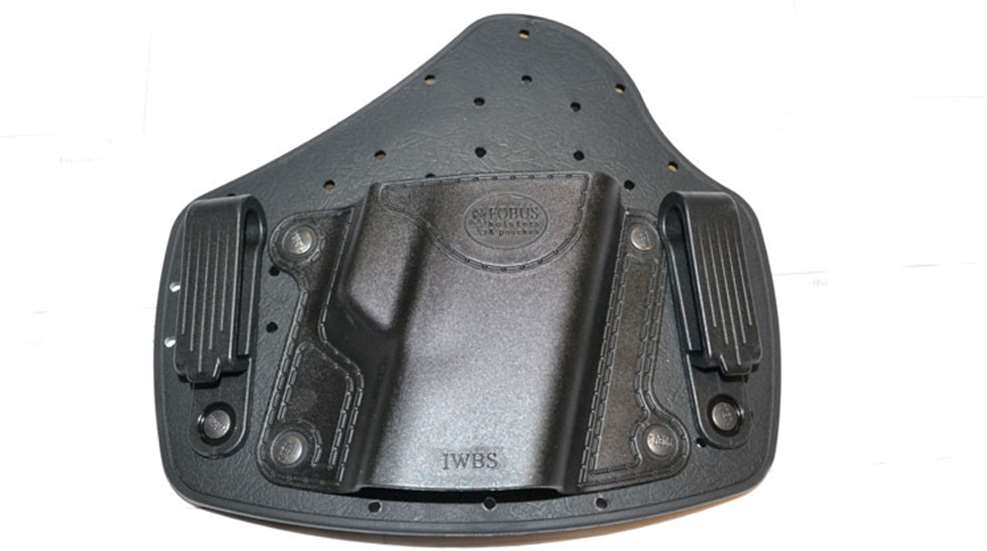 For years, the name "Fobus" has been synonymous with polymer belt or paddle holsters, and the company has offered both types with and without the patented roto-holster option. Recently, Fobus has started expanding its holster line to include inside-the-waistband (IWB) models like the GLC for Glock models reviewed previously.
Now Fobus offers a new line of IWB holsters for full-size and sub-compact pistols. The back of the holster is a flexible polymer designed to mold itself to the concealed carrier, while a rigid shell holds the firearm secure. Two sturdy polymer clips go over the waistband and belt, and are generously spaced on the holster to distribute the weight of the handgun.
In addition, the clips are separate from the holster to allow for a cover garment to be tucked into the pants over the holstered firearm. This provides a nearly invisible carry method, although it does require extra practice to work on presenting the firearm (always practice with an unloaded firearm, of course!).
MSRP: $34.99. Fit is universal and should work with most small semi-automatic firearms.