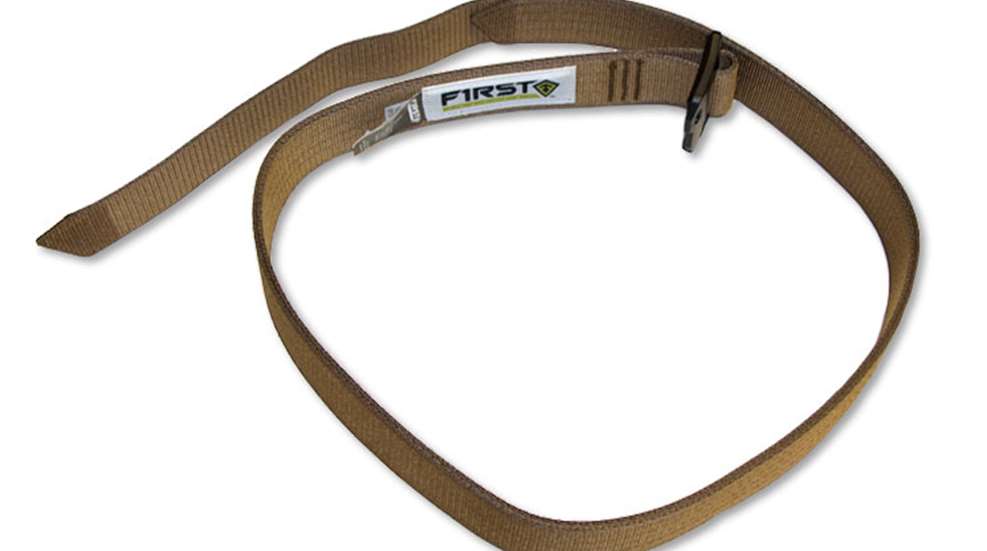 We mentioned the affordable line of tactical belts available from First Tactical earlier this month. Perfect as a backup or for lighter duty, the BDU belt isn't designed to carry a heavy load but to be an all-around belt.
The Range belt from First Tactical, however, is designed for serious work. With two layers of heavy duty webbing (with five levels of stitching) and 1.5- and 1.75-inch widths, the Range Belt will stand up to hard use. Edges are reinforced and the tab is slash-cut for easy manipulation, and the buckle has a tactile tab for quick release. 
Also ingenious to this belt is the small inside pocket. Perfect for extra cash or a spare key, the inside pocket is unobtrusive yet gives a hidden place to stash small, necessary items. It's a nice touch on a tough belt you'll come to rely on to get things done.
MSRP: $19.99. Available in sizes from small to 4XLarge and in black, coyote and OD green.