by
posted on January 23, 2020
Support NRA Shooting Illustrated
DONATE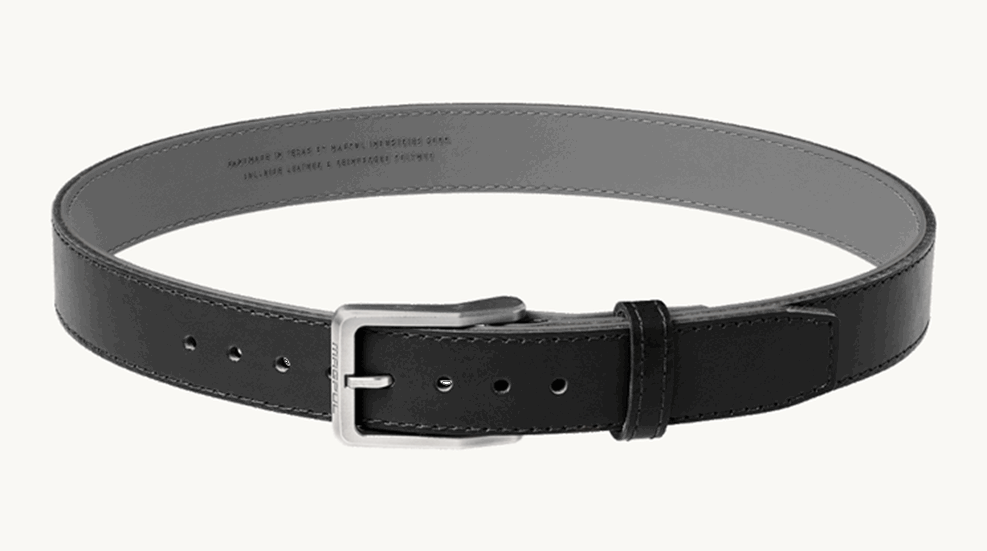 Serious gun owners all agree that a dedicated gun belt is the foundation for safe carry, whether concealed or open. Department-store belts just don't cut it. They are too loose, sag in all the wrong places and wear out over repeated use under the weight of a holster and fully loaded gun, rendering them basically useless. To safely carry a gun, you need a purpose-built gun belt, one designed with extra strength required to last under all conditions, yet also aesthetically identical to that useless, but fashionable, store-bought belt that looks innocuous in any setting.
A full size, unloaded polymer-framed gun averages slightly less than a pound and a half. Add ammunition to the mix and it can top out close to 2 pounds. All-metal guns such as the classic 1911 can weigh even more. Throw on an extra mag in a mag pouch and we're talking about a really heavy load to carry around all day. Enter the Magpul Tejas Gun Belt 2.0 "El Original" 1.5 inch. Taking its cues from the original "El Original" (that's just fun to say), the 2.0 adds another quarter inch in width to better hold later holster clips. Made in the USA—Texas, specifically—the "El Original" is handcrafted from 100 percent North American bull hide, which is strong by itself, but then Magpul adds a layer of flexible polymer on the back for extra strength. Besides the size upgrade, the 2.0 also upgrades its buckle hardware to a removable setup that can be switched out if you want to add your own buckle.
The "El Original" 2.0 is available in three color options—chocolate, black and light brown—and is priced at a reasonable $84.95, a great value for this critical piece of gear.