by
Shooting Illustrated Staff
posted on February 23, 2020
Support NRA Shooting Illustrated
DONATE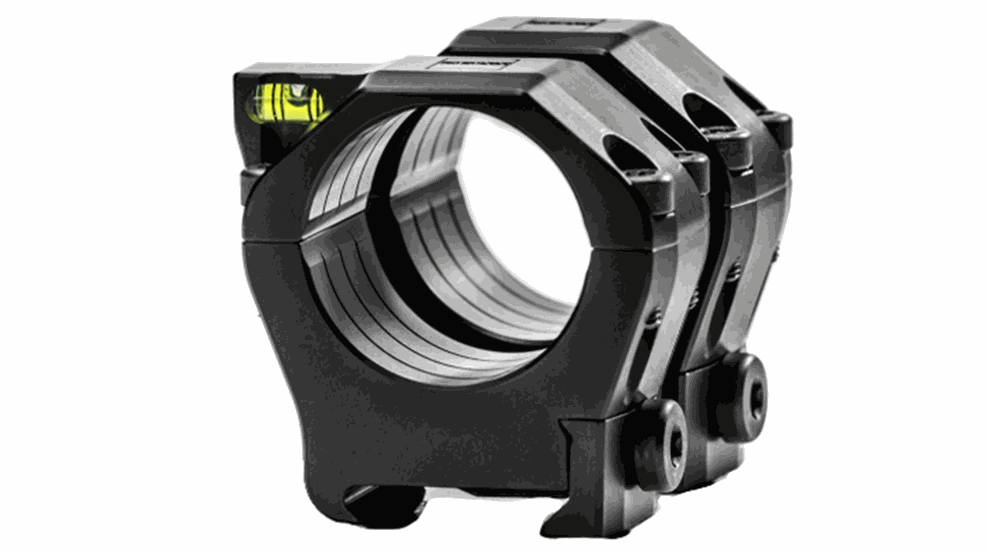 Zeiss is adding six new sets of rings to its trusted and field-proven series of Zeiss Precision Rings line, first introduced in 2019. The Precision Rings line raises the bar for optics mounts by offering features like an integral anti-cant bubble level, integral recoil lug and unique designs which incorporate specialized machining and finishing processes to help prevent scope marring and other functional aspects. The new scope-mount options include two additional 30 mm ring heights as well as four 34 mm variants. With these new rings, there are 11 different Zeiss Precision Ring options available from authorized Zeiss retailers, in 30 mm, 34 mm and 36 mm diameter versions.
"The Zeiss scope ring lineup is designed to the same high standard as the rest of our products for 2020," said Kyle Brown, director of marketing/product—Zeiss Consumer Products for Carl Zeiss SBE, LLC. "These precision rings are constructed to secure the highest-quality scopes on the market and deliver the high-performance results expected by Zeiss customers. Immediately upon inspection, it's obvious that they're different. We made exceptional mechanical and design enhancements to the typical 1913 Mil-Spec scope rings available today. Having confidence in your equipment is what ultimately leads to a great first-shot-on-target downrange and these rings do just that."
The Zeiss Precision Ring line follows Zeiss's mantra of "Confidence in the Toughest Conditions" more than ever, with a smarter, sleeker and ultra-lightweight ring design for all heavy-duty hunting and shooting applications. The rings are manufactured to the highest of standards from premium materials and tight tolerances for long-term security and heavy-duty field applications. Their refined design has low-profile, non-snagging hardware and micro-radiused machining on all leading edges where contact with the scope is made to ensure that these rings don't mar the scope's finish. The manufacturing and construction from ultra-durable 7075-T6 aluminum results in a Mil-Spec grade and STANAG-compliant mounting solution for precise, accurate and repeatable shots on target.
MSRP for scope mounts in the Zeiss Precision Ring line begins at $179, and more information is available at zeiss.com.